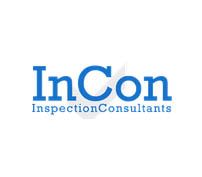 mail

incon.co.uk
Phone: 0151 35 [Reveal]
Fax: 0151 357 4181
Non Destructive Testing / NDT Testing / Positive Material Identification / Dye Penetrant Inspection / Magnetic Particle Testing
INCON (Inspection Consultants) Ltd provides a broad range of inspection services including positive material identification, dye penetrant inspection and magnetic particle testing for UK Businesses in the Engineering, Transport, Petrochemical, Gas, Nuclear, Manufacturing and Aerospace industries. Established 25 years ago, we are the recognized leader in Non-Destructive Testing (NDT) and inspection activities.

Our Services include:

Non Destructive Testing (NDT Testing)
InCon are a Non Destructive Testing company, we have fully qualified and equipped mobile technicians on hand to carry out NDT Testing all over the United Kingdom. We have the approval of many governing bodies and are fully accredited to ISO9001:2000. InCon offer the full range of Non Destructive Testing Services at our fully equipped base and also on site, we ensure that all of our technicians carry a SCATS Passport and are fully qualified to PCN and ASNT. The NDT testing packages we offer range from the full NDT Testing package that initial site risk assessments, and bespoke procedures to the submission of full quality data packs. There are many option available, please visit our website or contact a member of our team to find out more.

Radiography (RT)
InCon are proud to announce our new Digital Industrial Radiography Systems, we have a team of radiographers that are fully RPS qualified. Our base contains 3 purpose built Radiography test bays, these are HSE/RPA approved and are in operation 24/7. We hold many traditional Gamma Ray and X-Ray equipment. Radiography provides a non-destructive method of detecting hidden flaws and is particularly good at detecting volumetric flaws such as voids, gas pores and solid inclusions.
Ultrasonic Inspection (UT)
Ultrasonic Inspection is used as method of testing for flaws. We introduce sound waves via an ultrasonic source, measuring the reflection echoes Ultrasonic Testing can also measure the thickness of any given material and the distance to the discontinuity.
Eddy Current (EC)
Eddy Current can be used in two different manners, Firstly for finding surface and subsurface flaws, and Secondly for determining different metallurgical characteristics. Eddy current measures changes in the impedance of an electromagnetic coil as it is scanned over a surface of conductive material. When we scan over a discontinuity the magnetic field created by the Eddy currents is distorted and changes the load on the coil. This directly affects the impedance of the coil and these are then measured in order to trace possible flaws.

INCON (Inspection Consultants) Ltd
also provides a wide range of other Test and Inspection services including,
For More information about these or any of our Products and Services Please contact us now.
Feel free to contact a member of our team with any questions
Related Products and Services