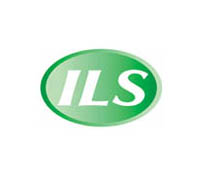 mkt

ilsmail.co.uk
Phone: 01332 7 [Reveal]
Fax: 01332 799 263
Welcome to ILS - Micro Labs, Pharmaceutical Analysis
ILS is one of the largest independent suppliers of contract laboratory services in the UK. We offer a comprehensive range of chemistry & microbiological testing to the pharmaceutical, food, environmental and consumer product industries.

With nearly 40 years experience, we are committed to delivering a cost effective, tailor made service to meet our clients increasing demands for a quick turnaround without compromising on quality or customer service.

We are an approved GMP and UKAS accredited laboratory, therefore quality is guaranteed through state of the art analytical equipment, validated test methods and SOPs (Standard Operating Procedures) and highly trained employees.

Located in rural Derbyshire we are a one site laboratory ideally situated to service most parts of the UK.
Our mission is to deliver "quality through partnership"
Pharmaceutical Chemistry Division
The Pharmaceutical Chemistry laboratory can offer a wide range of Pharmaceutical Analysis from early stage development to final product release.

Our laboratory is fully GMP compliant and we are regularly inspected by MHRA and FDA.

With extensive experience in ICH Stability storage trials, ILS has several walk in chambers, set to a variety of storage conditions in accordance to ICH guidelines.

The scope of our chemical testing includes, but is not limited to;

Batch Release Testing
Raw Material and API Testing
Pharmacopoeial Testing (BP, EP, USP & JP)
Method Validation/Development
Controlled Substances Analysis
Medical Device Testing
Herbal Medicine Testing
Dissolution Testing
Residual Solvent
WFI & Purified Water Testing
Pharmaceutical Microbiology Divison
The Pharmaceutical Microbiology laboratory can offer a wide range of analysis for raw materials, finished products and medical devices. All testing is carried out in accordance with pharmacopoeial, UKAS or to clients preferred methodology.

The scope of our micro testing includes, but is not limited to;

Sterility Testing
Microbial Limits
Bioburden Testing
Purified & Potable water testing
Bacterial Endotoxins
Preservative Efficacy Testing
Validation of Methodology
Environmental Monitoring
Food Chemistry Division
The Food Chemistry laboratory has extensive knowledge and understanding of all aspects of food chem. We can offer a wide range of analysis on food and drink products to ensure quality, suitability for purpose and food labeling requirements in accordance with UKAS.

ILS is one of the few contract laboratories that offers cooking guideline verification which enables manufactures to provide their consumers with the correct information for the re-heating of ready meals and food products and its importance in terms of product quality and safety.

The scope of our Chemistry testing includes, but is not limited to;

Group1 and 2 Nutritional Testing
Meat Content Testing
Water Activity
Allergens
Meat and Fish Speciation
Elemental Analysis/Heavy Metals
Preservatives and Sweeteners
Vitamins
GMO
Food Chemistry Division
The Food microbiology laboratory has a wealth of knowledge in tackling the major issues that are associated within the food industry. The majority of our food microbiology testing is accredited by UKAS but we are also TESCO, M&S & DEFRA approved.

ILS was one of the first laboratories in the country to have a fully automated testing system.

The scope of our microbiology testing includes, but is not limited to;

Food, Water and Animal Feed Testing
Microbiological Quality Determination
Pathogen Determination/Identification
Shelf Life Determination
Water Testing
Legionella Testing
Environmental Swab Testing
Summary
To find out more about what ILS can offer you or your company, whether you are a new start-up, or a well established business, please give us a call on 01332 793000, send us an email to mkt@ILSmail.co.uk or take a look at our website www.ILS-limited.co.uk

We are always happy and willing to discuss any requirements you may have.
www.ils-limited.co.uk
Related Products and Services