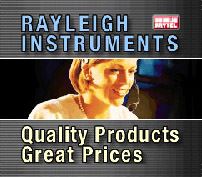 sales

rayleigh.co.uk
Phone: 01268 [Reveal]
Fax: 01268 749309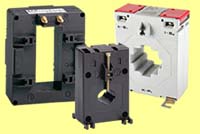 Company Profile/fontfamily>
We are a leading manufacturer and supplier of process control instrumentation equipment to the UK.

Products
Our extensive product range is subdivided into five main areas. They are:-

1. Instrumentation & Control Products - including Current Transformers, Kilowatt Hour Meters, Multi-Function Power Monitors, Electronic Timing and Electronic Measuring Relays, Measuring Transducers/Interfaces, Earth leakage Relays, Analogue - Square DIN Switchboard and Digital & Bargraph Instruments, Installation Relays, Signal Isolators and Conditioners, Load Monitors and Operator Interfaces.

2. Safety & Motor Brake Products - including E-Stop Relays / Gate Monitors, Two Handed Control Relays, Safety Timers, Safety Extension Modules, Coded Magnetic Safety Switches, Motor Brake Relays and Light Barriers.

3. Temperature & Pressure Products - including Pressure Transmitters, Differential Pressure Transmitters, Pressure Calibrators, Industrial and "Low Cost" Pressure Switches, Electronic and Mechanical Thermostats, Load Cells and Temperature Sensors.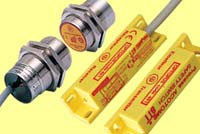 4. Rotational Products - including Incremental, Absolute and Linear Encoders, DC Tachogenerators, Speed Controllers and Proximity Sensors.

5. In-House and Special Products - including Instrumentation, Interface Systems, Push Buttons, Speed Controllers and Thermostats for Railway Rollingstock applications, Hazardous Area and Explosion Proof equipment and Electronic Temperature, Pressure and Speed Controllers.

Quality – BS EN ISO 9001:2000 Certificate FS 12165.

Next Day Delivery – Available throughout the UK for stock item orders received before 5:00pm (same day delivery available on request).

Orders – Accepted by fax, email, post, web site or telephone to our sales department.

Credit Account Facilities – Opening an account is quick and easy and can be available the same day. Alternatively we accept proforma orders and payment by Switch, Visa or Mastercard.

Customer Visits – We operate sales engineers throughout the UK - call 01268 749301 to arrange a visit.

Demonstrations / Samples – We can arrange a demonstration at your premises or provide sale or return samples.

Repair Service – Available for all our products.

Technical Advice Service – Available for all our products.
Related Products and Services