First time here?
Pellentesque habitant morbi tristique senectus et netus et malesuada fames ac turpis egestas. Vestibulum tortor quam, feugiat vitae, ultricies eget, tempor sit amet, ante. Donec eu libero sit amet quam egestas semper.
Businessmagnet Apps
Browse the UK's leading b2b search

engine on the move, store contacts, email suppliers fast and from anywhere in UK
more info
Activity Feed
Art Components Ltd
Place pointer

here

to reveal number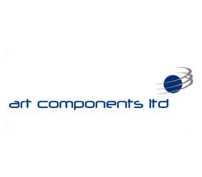 Welcome to Art Components
Component Sourcing & Component Kitting
Welcome to Art Components, an independent electronic component distributor was formed in 1999.  We work very closely and openly with our customers and hold dedicated stocks. We offer a service driven purchasing solution, whether you require component sourcing or component kitting we are the solution for your supply needs.
We offer a truly customer based service, using our wealth of experience in the global electronic component industry to get a solution for your problem.
Open market
If you have excess inventory and wish to sell it the open market we can help you. We can also help you to purchase from the open market.

Hosiden products
Art Components ltd are also the UK agent for Hosiden products, including connectors, microphones, and speakers.
Component Sourcing
When it comes down to it our competitive prices for component kitting and sourcing along with our customer focused service make us the preferred purchasing partner for our customers.
We can supply a range of products from the obsolete to the leading edge, these includes connectors, passives and semiconductors.
Services:
We offer a wide range of services including the following:
Specialist Technical Support

Component Kitting

Supply Chain Management

Component Sourcing

Worldwide Procurement

Sub-Contract Assembly

Replenishment Services

much more...
Learn more about Art Components ltd and our services by calling us during normal office hours
Products and Services
Payment Type
Select the payment types that you accept below
Payment Terms
Select the payment Terms below
Login to your account to add more information to your advert
Adding more information to your advert is a proven way to increase the enquiries your advert is generating.
You can add or edit all contact information, opening hours, photo's, business description, upload press releases and a whole lot more.
Login below to take full advantage of your advert