Todays Opening Hours
Sunday : 8:30 - 5:30
closed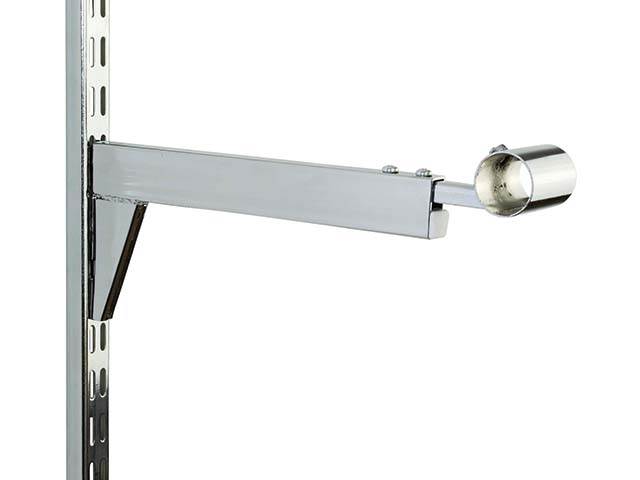 Wall to Wall Shelving & Storage Solutions
Sapphire offers one of the most comprehensive ranges of shelving and storage products all of which are manufactured from high grade steels with quality finishes and coated with Dupont anti-bacterial as standard.

We are the number one choice in the UK for a wide range of clients including specifiers, architects and shelving and racking distributors.

The Sapphire range of shelving and storage systems can be found in use up and down the country in many industries some of which include medical, education, healthcare, construction and industry.

Our extensive sourcing capabilities combined with experience and vast knowledge in this sector allows us to provide businesses everywhere with great products, cost savings and an excellent before and after sales support service.
Product Range
...• Chrome/Brass Tube & Legs
...• Construction Angle
...• Free Standing Shelving Systems
...• ProFrame 25mm Square Tube System
...• Sapphire Display Stands
...• Shelf, Worktop & Handrail Brackets
...• Twin Slot Upright & Bracket System
Heavy Duty Twin Slot Shelving Brackets
All twin slot shelving systems from Sapphire are wall mounted and have now become one of the most respected shelving systems in the industry.

Our heavy duty twin slot shelving brackets have been designed to provide a strong cantilever system that can be used for a wide range of heavy duty applications such as home, shop displays, office and workshop so to find out more please visit our online shop.

For Heavy Duty Twin Slot Brackets Click Here
Medium Duty Twin Slot Racking Brackets
Sapphires excellent sourcing capabilities allows us to supply a range of versatile medium duty twin slot racking brackets which are perfectly suited for use in offices, schools, retail display and more.

We supply a high quality range of strong, stylish and flexible racking brackets designed for fixing to the wall saving you valuable floor space.

For Medium Duty Twin Slot Brackets Click Here
Spur Compatible Twin Slot Brackets
The Spur range of brackets and shelving is world renowned and has been in existence since the 1950s.

Sapphire is able to supply a range of twin slot compatible brackets from this leading and trusted manufacturer including:

...• Spur Heavy Duty Steel-Lok
...• Spur Budget/T-Slot Brackets
...• Spur Steel-Lok Reinforced Brackets
...• Spur Steel-Lok Presentation Brackets & Shelves
...• Spur Steel-Lok Accessory Support Brackets

For Twin Slot Spur Compatible Click Here
Twin Slot Shelving Brackets
Whether it's white twin slot shelving brackets, chrome twin slot shelving brackets, black twin slot shelving brackets, brown twin slot shelving brackets or you need stainless steel twin slot shelving brackets with antimicrobial powder coating for special applications, Sapphire offers one of the most comprehensive ranges to be found anywhere in the UK.

For Twin Slot Shelving Brackets Click Here
Delivery
Sapphire provides a highly efficient delivery service with all orders being placed before 4pm will be delivered the very next day so to find out more please head over to the Sapphire online shop.
Areas Covered
We cover the following areas and the rest of the UK:
Aberdeen
Andover
Ashford
Avon
Aylesbury
Banbury
Bangor
Basingstoke
Bath
Beaconsfield
Bedford
Bedfordshire
Belfast
Berkshire
Birmingham
Bishops Stortford
Borders
Bournemouth
Bracknell
Bradford
Bridgend
Brighton
Brighton and Hove
Bristol
Buckinghamshire
Camberley
Cambridge
Cambridgeshire
Canterbury
Cardiff
Carlisle
Central
Chelmsford
Cheltenham
Cheshire
Chester
Chichester
City of London
Cleveland
Clwyd
Colchester
Cornwall
Coventry
Crawley
Cumbria
Derby
Derbyshire
Devon
Dorchester
Dorset
Dover
Dumfries and Galloway
Dundee
Durham
Dyfed
East Sussex
Edinburgh
Ely

Essex
Exeter
Fife
Folkestone
Glasgow
Gloucester
Gloucestershire
Grampian
Greater Manchester
Guildford
Gwent
Gwynedd County
Hampshire
Hemel Hempstead
Henley
Henley-on-Thames
Hereford
Herefordshire
Hertford
Hertfordshire
High Wycombe
Highlands and Islands
Humberside
Inverness
Ipswich
Isle of Wight
Kent
Kingston upon Hull
Lancashire
Lancaster
Leeds
Leicester
Leicestershire
Lichfield
Lincoln
Lincolnshire
Lisbon
Liverpool
London
Lothian
Luton
Maidenhead
Maidstone
Manchester
Merseyside
Mid Glamorgan
Milton Keynes
Newbury
Newcastle upon Tyne
Newport
Newry
Norfolk
North Yorkshire
Northampton
Northamptonshire
Northumberland
Norwich
Nottingham

Nottinghamshire
Oxford
Oxfordshire
Peterborough
Plymouth
Poole
Portsmouth
Powys
Preston
Reading
Reigate
Ripon
Rutland
Salford
Salisbury
Sheffield
Shropshire
Slough
Somerset
South Glamorgan
South Yorkshire
Southampton
St Albans
St David's
Staffordshire
Staines
Stirling
Stoke-on-Trent
Strathclyde
Suffolk
Sunderland
Surrey
Swansea
Swindon
Taunton
Tayside
Telford
Truro
Tyne and Wear
Wakefield
Warwickshire
Watford
West Glamorgan
West Midlands
West Sussex
West Yorkshire
Westminster
Weymouth
Wiltshire
Winchester
Windsor
Wolverhampton
Worcester
Worcestershire
Wrexham
Yeovil
York
www.sapphire.bdstl.com
Related Products and Services
Twin Slot Shelving Brackets

Twinslot Upright - Spur Compatible

Spur Compatible Twin Slot Brackets

Medium Duty Twin Slot Racking Brackets

Heavy Duty Twin Slot Shelving Brackets

E-32 Compatible Twinslot Upright

Twinslot Flexible Bookend

Twinslot Shelf Ends

E-32 Compatible Twin Slot Bracket

Continuous Bracket

Blade Shelf Brackets

45° Shelf Bracket

White 3 Position Brackets 15° & 25°

Upside Down Shelf Bracket

Easy Hang Uprightspur Compatible

Twinslot Cabinet Bracket

Stainless Steel Shelves – Spur Compatible

White Steel Shelf – Spur Compatible

Twinslot Insert Shelf Retainer

Glass Shelf Inserts

Sapphire™ Shelf Fixing Pack

5

stars based on

1

customer reviews
Write a review
By Jack Dickinson , Elliott Brothers Ltd
Would just like to say thank you for the excellent service that we received this morning. Was efficient, helpful and was able to provide the necessary information when the customer was unsure of the products.
Was this review useful?