Todays Opening Hours
Monday : 8:30-5:30
closed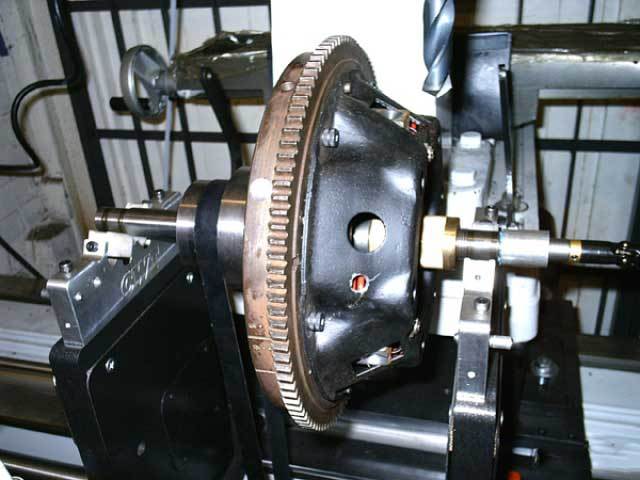 Welcome to T & L Engineering - Engine Re-conditioners in Bedfordshire
If you own a classic of vintage car that's in need of some specialist attention or perhaps you've been looking for someone that specialises in the reconditioning of classic or vintage engines then look no further.

At T & L Engineering we are specialists in classic and vintage engines not only for cars but motorcycles also.

We have been providing a reconditioning service for over 48 years to a wide client base. We also have a combined experience of over 65 years in engine reconditioning and machining.
From an 1898 Panard to a 1930 V12 Rolls Royce we offer one of the most comprehensive reconditioning services to include cylinder head work and reboring to sleeving and crankshaft grinding.

For further information about us Click Here

Services include but not limited to:

..• Valve Seat Cutting
..• Reboring
..• Crankshaft Grinding
..• Dynamic Crankshaft Balancing
..• Seat Inserts
..• Unleaded Conversions

• Hot Pressure Testing
• PCC Chambers Fitted
• Flywheel Grinding
• Sleeving
• K-Line Guide Liners
• Valve Shimming

• Thread Repairs
• Chemical Cleaning
• Ally Welding
• White Metaling
• Metal Stitching

All units reconditioned by T & L engineering carry a 12 month/unlimited mileage warranty.

For more information on our services Click Here

Company Video

www.vintage-engine.net
Related Products and Services
Dynamic Balancing

Dynamic Balancing

Fabrication Work

Fabrication Work

Fin Repairs

Metal Spraying

Metal Stitching

Seat Cutting

Seat Cutting

Vapour Blast

Vapour Blasting

White Metaling

5

stars based on

2

customer reviews
Write a review
By Andrew Trulock ,
A quick and friendly service and helped calm any fears I had for my first scooter engine rebuild.
Was this review useful?


By Colin Muir , n/a
T & L Engineering have just returned my Honda CX500 engine block, cylinder heads and front and rear engine covers. They arrived very quickly by courier and were very well boxed up. They have done an excellent job of aqua blasting both inside and out and I am very impressed. I would definitely use them again. Colin Muir North Cornwall
Was this review useful?


Payment Methods
Visa
Cash
Visa Debit
BACS
MasterCard
Direct Debit
Maestro
Opening Hours
| | |
| --- | --- |
| Monday | - 08:30 to 17:30 |
| Tuesday | - 08:30 to 17:30 |
| Wednesday | - 08:30 to 17:30 |
| Thursday | - 08:30 to 17:30 |
| Friday | - 08:30 to 17:30 |
| Saturday | - 09:00 to 12:00 |
| Sunday | - Closed |