Todays Opening Hours
Saturday : Closed
closed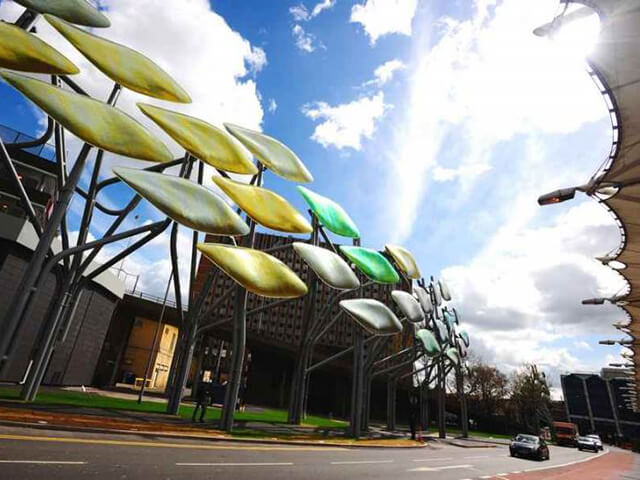 Ti-Tek (UK) Ltd - Titanium Sheet, Bolts, Tube, Bar & Bar Grade 5
Welcome to Ti-Tek we specialise in all things titanium, we are a leading stockist and supplier of Titanium Raw Materials, available in a wide range of different grades and forms like Titanium Sheet, Titanium Bolts, Titanium Tube, Titanium Bar Grade 5 and much more. Ti-Tek ensure that all of their material are fully traceable and sourced only from approved mills, this helps us fall in line with our commitment to quality.

Our sheet metal is of the highest quality, this goes for all of our Titanium products. Our metals are suitable for a wide range of applications and industries including Aerospace, Chemical, Motor Sport, Medical, Oil & Gas and many more, below you will see some of the products we have to offer:
Products
**WE ARE PLEASED TO ANNOUNCE THAT ALL NEW INCOMING GRADE 2 TITANIUM BAR STOCK WILL BE RELEASED TO NORSOK M650 AND MDS T01 REV 06**
Titanium Sheet
We stock Titanium Sheet in a range of Grades; Grade 1, 2 and Grade 5. When choosing your Titanium Sheet make sure you chose the correct grade for your application, each metal sheet is graded to its different levels of thickness and weight. If you visit our website you will see a chart of all thickness and weights available for all of our sheet metal.

Titanium Tube
If you are looking for tubing Ti-Tek stock Titanium Tube that we can supply seamless or welded at grade 2. Titanium Tubing is available in different sizes upon request, please contact a member of our team for further assistance. Should you not find the correct size tube on our website please contact us as different sizes are available upon request.

Titanium Bolts
Titanium Bolts are very strong, they can be supplied with different thread sizes and ends. We offer aerospace quality grades and can apply a range of different finishes. Once again our Titanium Bolts are available in a range of different grades, all of which can be found on our website.

Titanium Bar Grade 5
The most manufactured titanium alloy is Grade 5, Titanium Bar Grade 5 has a very high resistance to heat, is exceedingly high strength and can be used by the subsea and aerospace industries.

We do not only stock Grade 5, we can Supply Grade 1 to 12. Grades 1-4 are pure Titanium, the other grades are an Alloy, pure Titanium has a high strength to weight ratio and high corrosion resistance.
Other Services Available
Ti-Tek also offer a range of other services, our facility holds a large amount of stock servicing industries including Petro Chemical, Aerospace, Oil and Gas, Motor Sport, Medical and much more. Every single piece of material we have to offer has been sourced from only approved mills, to fall in line with our commitment to quality all of our material is fully traceable.

What Else Can We Do For You?
There are a range of other services that Ti-Tek can offer, although we are Titanium Specialist all of our other services are first class:

• Water Jet Cutting
• Sawing
• Machined Parts
• Sheering
• Technical Services (for Designers, Engineers & Buyers)

If you are looking for a Titanium Stockist or any of the above services then look no further than Ti-TEK. Please contact us with any queries and we will be happy to help, for further information click through to our website where you will find detailed specifications for all of our stocked material.
Our New European Website
We have launched our brand new European website, Ti-Tek Europe is our integrated European branch supplying the highest quality Titanium and Alloy products all across Europe.

Take a look at our specialist areas by clicking the required area below:
Related Products and Services
London 2012 Titanium Supplier

London 2012 Titanium Supplier

London 2012 Titanium Supplier

Titanium Tubes

Titanium Bars

Titanium Tubes

Titanium Sheets

Titanium Plates

Titanium Coils

Electroplating

Titanium Alloys

Nickel & Nickel Alloy

0

stars based on

0

customer reviews
Write a review
Key Contacts

Justin Price
Managing Director
Tel: 0121 313 3355
Email: justin

titek.co.uk
Opening Hours
| | |
| --- | --- |
| Monday | - 09:00 to 17:00 |
| Tuesday | - 09:00 to 17:00 |
| Wednesday | - 09:00 to 17:00 |
| Thursday | - 09:00 to 17:00 |
| Friday | - 09:00 to 17:00 |
| Saturday | - Closed |
| Sunday | - Closed |