Todays Opening Hours
Sunday : Closed
closed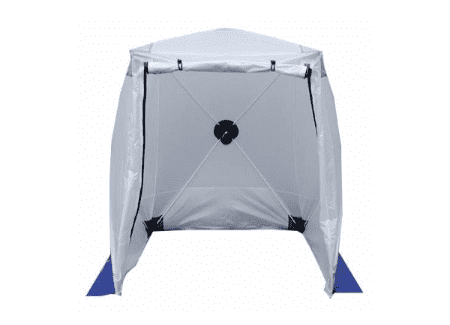 Welcome to Sheerspeed Shelters Ltd
Sheerspeed Shelters Ltd has been in the Tent & Marquee manufacturing industry for over 20 years specialising in the Design, Manufacture and Supply of Quick to Erect Portable Lightweight Tents & Shelters. We Supply to Police, Fire and Rescue, Utility Companies (Gas Water Electricity), Ministry of Defence, Telecommunications, Entertaining & Promotional, Ambulance Services and Mobile servicing units to mention a few.

We offer an extensive range of Speedtents & Marquees for all occasions from small garden applications to County show standards in many colours at affordable prices either from stock or made to order.

They are quick to erect in a matter of seconds and all fabrics are Flame Retardant for safety. Marquees & Speedtents fold away just as quickly for storage or transportation.

Other Applications include:

...• Garden Features
...• Tradesman for work during poor weather conditions
...• Ticket Booths
...• Off Road or track motor sport work area
...• Food stalls
...• Team changing area

We guarantee the lowest prices for any tent specification offered in the UK, because we are soley dedicated to the manufacture and design of Worktents and Marquees.
Our Products
Work Tents
All work tents from Sheerspeed Shelters are flame retardant and non-conductive. This range includes products from budget to mid-range and premium range work tents, dark room, tunnel and triangle "A" tents.

To view our work tents Click Here
Railway Tents
As the largest supplier of railway tents we supply welding screens and jointers umbrellas in a wide range of styles, all of which are network approved.
Police Crime Scene Tents
For the past 28 years Sheerspeed Tents has been supplying the Police with a comprehensive range of Police and crime scene tents, from body bags through to forensics tents and marquees.

To view screening scene barriers Click Here
Forensic Services
Sheerspeed Shelters supply specialised Blackout tents for forensic applications made from PVC materials to allow true light for laser use and associated sensitive work.
Work Umbrellas
We offer a wide range of work umbrellas in an equally wide choice of colours and formats designed to cover every aspect of your working practices.

To view our work umbrellas Click Here
Mobile Vehicle Tent
Sheerspeed supply a diverse range of Fire and Rescue, Mobile Transit Tents, Mobile Vehicle Tents and more.
Telecommunications
As a leading supplier of tents and shelters Sheerspeed Shelters is able to supply PVC Translucent Telecom Tents, Solid Telecom Tents and BT Tents at competitive prices.
Incident Tents
We supply a number of specialised products including Incident Tents, Decontamination Tents, NHS Tents and Tunnel Tents.
Fire, Search & Rescue
To find out more or to view our complete range of Fire, Search and Rescue Marquees please go to our online shop.
Marquees & Gazebos
We offer a number of styles and frame sizes for our quality and hard wearing Marquees and Gazebo products, from square to rectangular and hexagon with or without side walls.

For commercial marquees Click Here
Portable Screening
Hi-Vis Screens, Incident Screens, Welding Screens and more may be found on our website, so why not take a look.
Piping Shelters
From Piping Speedtents to Large Piping Shelters, Sheerspeed Shelters can provide you with a shelter to meet your specific piping needs.
Filming Tents
Filming Tents and Dark Room Tents, whatever your requirements we can offer you a range of filming tents in various sizes and price ranges.
Modular Shelters
Modular Shelters, Screening and Display Frames from Sheerspeed Shelters are also available at competitive prices.
Welding Tents
We offer a number of Welding Tent models designed to cover every aspect of your welding applications including Welding Elephant Tents with Trans Roofs and more.
Elephant Site Tents
PVC Solid Elephant Site Tents, PVC Translucent Elephant Site Tents and more can be found on our website so please feel free to browse.
Hire Facilities
For all of your Hire requirements Sheerspeed Shelters are also able to supply one of the largest ranges of Tents, Marquees and Shelters for hire with weekly tariffs starting as little as £105 so why not contact us for more information.
Accessories & Spare Parts
We offer a huge range of Accessories and Spares for shelters, tents, umbrellas and more including Ground Stakes, Plastic Moulded Weights, Ballast Bags, Gutter Kits, Carry Bags, Windows etc.

For accessories Click Here
Work Tent (Speedtent) Assembly Video
www.sheerspeed.com
Related Products and Services
Work Tents

Work Umbrella

Screening Scene Barriers

Commercial Marquees

Maintenance Work Tents

Fire Service Work Tents

PVC Screen - Pop Up Speed Tent System

PVC Modular - Event Medical Bays

Hi-Vis Screening

Police & Forensic Tents

Piping Shelter

NHS Incident Tent

Marquees & Gazebos

Work Tents

Site / Elephant Tents

Fire, Search & Rescue Tents

Railway Tents

Telecom Tents

BT Tents

Portable Safety Screening

Work Umbrella

0

stars based on

0

customer reviews
Write a review
Payment Methods
Visa
Visa Debit
MasterCard
Maestro
Opening Hours
| | |
| --- | --- |
| Monday | - 9:00 to 5:00 |
| Tuesday | - 9:00 to 5:00 |
| Wednesday | - 9:00 to 5:00 |
| Thursday | - 9:00 to 5:00 |
| Friday | - 9:00 to 5:00 |
| Saturday | - Closed |
| Sunday | - Closed |