Todays Opening Hours
Tuesday : 8:30 - 5:30
closed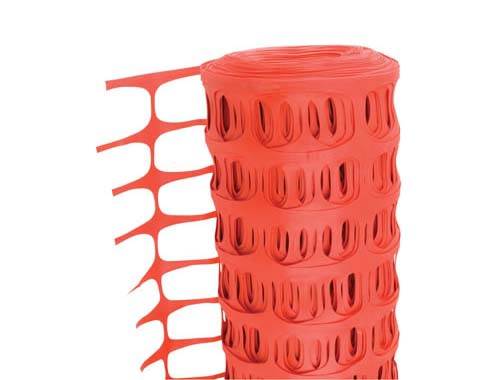 Professional products for the construction & industrial sectors
Since 1982 ProSolve has been continually creating a wide range of professional consumable products for the construction and industrial sectors.

The name ProSolve has now become synonymous with quality products all of which have been proven time and time again by providing reliable and cost effective solutions for today's rigorous marketplace.

ProSolve is able to supply a comprehensive portfolio of professional products including:

...• Temporary Security Fencing
...• Barrier Safety Fencing
...• Professional Paints
...• Electrical
...• Timber
...• Lubricants
...• Markers
...• Industrial Tapes
...• Maintenance Aerosols

For more about us Click Here
Temporary Security Fencing Suppliers
As temporary security fencing suppliers and event temporary fencing suppliers ProSolve is able to provide a comprehensive range of robust and reliable products all of which provide easy installation and suitable for a wide range of temporary event management and construction site solutions where crowd control and safety is paramount.

...• Building Sites
...• Construction Sites
...• Sporting Events
...• Crowd Control
...• Pedestrian Control

The ProSolve Super Strong Barrier Fencing system is an extruded polypropylene plastic mesh for cordoning off areas for both indoor and outdoor applications.

Available in either orange or yellow the ProSolve barrier system is easy to install when used in conjunction with the ProSolve Steel Fencing Pins.

It provides a far superior form of cordoning than the standard high visibility barrier tapes on the market with its high visibility and strong characteristics so to find out more please visit the ProSolve online shop.

For temporary security fencing Click Here
Temporary Barrier Fencing Suppliers
ProSolve offers a range of high quality Barrier Fencing Mesh which is quick and easy to assemble and held upright and in place by our steel shepherds crook fencing pins.

ProSolve recommends that the pins should be placed a maximum of 5m apart and for a much stronger installation 2.5m apart which will provide a longer lasting installation.

For temporary barrier fencing Click Here
ProSolve Fencing Pins
As Barrier Safety Fencing suppliers Prosolve offers a range of professional fencing pins which have been manufactured in heavy grade steel for the ProSolve Barrier Fencing range.
ProSolve Rebar Caps
Our Rebar Caps are tough and durable hi-vis plastic mushroom shaped protection caps that have been designed to sit on top of any protruding steel or reinforced bars.

These tried and tested products will help reduce construction site accidents by identifying in a clear way the presence of the steel particularly when they have been placed in a dangerous location.

The tapered fit of the internal hole achieves a tight fit on the steel pins which are used on temporary and barrier mesh fencing systems. The important features of the ProSolve Rebar Caps make these products an absolute must if you want to provide a safe environment for personnel working on site.

To find out more about ProSolve and the range of professional consumable products available please visit our website.
Areas Covered
We cover the following areas and the rest of the UK:
Aberdeen
Andover
Ashford
Avon
Aylesbury
Banbury
Bangor
Basingstoke
Bath
Beaconsfield
Bedford
Bedfordshire
Belfast
Berkshire
Birmingham
Bishops Stortford
Borders
Bournemouth
Bracknell
Bradford
Bridgend
Brighton
Brighton and Hove
Bristol
Buckinghamshire
Camberley
Cambridge
Cambridgeshire
Canterbury
Cardiff
Carlisle
Central
Chelmsford
Cheltenham
Cheshire
Chester
Chichester
City of London
Cleveland
Clwyd
Colchester
Cornwall
Coventry
Crawley
Cumbria
Derby
Derbyshire
Devon
Dorchester
Dorset
Dover
Dumfries and Galloway
Dundee
Durham
Dyfed
East Sussex
Edinburgh
Ely

Essex
Exeter
Fife
Folkestone
Glasgow
Gloucester
Gloucestershire
Grampian
Greater Manchester
Guildford
Gwent
Gwynedd County
Hampshire
Hemel Hempstead
Henley
Henley-on-Thames
Hereford
Herefordshire
Hertford
Hertfordshire
High Wycombe
Highlands and Islands
Humberside
Inverness
Ipswich
Isle of Wight
Kent
Kingston upon Hull
Lancashire
Lancaster
Leeds
Leicester
Leicestershire
Lichfield
Lincoln
Lincolnshire
Lisbon
Liverpool
London
Lothian
Luton
Maidenhead
Maidstone
Manchester
Merseyside
Mid Glamorgan
Milton Keynes
Newbury
Newcastle upon Tyne
Newport
Newry
Norfolk
North Yorkshire
Northampton
Northamptonshire
Northumberland
Norwich
Nottingham

Nottinghamshire
Oxford
Oxfordshire
Peterborough
Plymouth
Poole
Portsmouth
Powys
Preston
Reading
Reigate
Ripon
Rutland
Salford
Salisbury
Sheffield
Shropshire
Slough
Somerset
South Glamorgan
South Yorkshire
Southampton
St Albans
St David's
Staffordshire
Staines
Stirling
Stoke-on-Trent
Strathclyde
Suffolk
Sunderland
Surrey
Swansea
Swindon
Taunton
Tayside
Telford
Truro
Tyne and Wear
Wakefield
Warwickshire
Watford
West Glamorgan
West Midlands
West Sussex
West Yorkshire
Westminster
Weymouth
Wiltshire
Winchester
Windsor
Wolverhampton
Worcester
Worcestershire
Wrexham
Yeovil
York
www.prosolve.bdstl.com
Related Products and Services
Super Strong Barrier Fence

Prosolve™ Debris Netting

Premium Super Strong Barrier Fence

Barrier Tape

Red & White Barrier Tape (Super Strong)

Prosolve™ Glow Tape

Fencing Pins For Barrier Fencing

Ribbed Fencing Pins

Wooden Marking Out Stake

Road Cone Lamp - Amber

PVC Self Adhesive Hazard Tape

Barrier Tape - Telephone Line

Barrier Tape - Caution Water Pipe

Barrier Tape - Caution Electric Cable

Sewer Pipe Warning Tape

5

stars based on

1

customer reviews
Write a review
By Jack Dickinson , Elliott Brothers Ltd
Would just like to say thank you for the excellent service that we received this morning. Was efficient, helpful and was able to provide the necessary information when the customer was unsure of the products.
Was this review useful?