Todays Opening Hours
Wednesday : 8:00-4:00
Open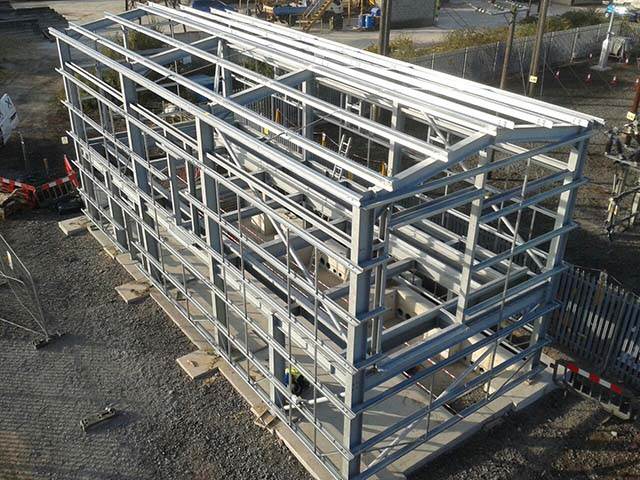 Structural Steelwork, Welding & Fabrication Specialists
Excel Power Construction Ltd is an extremely versatile engineering company that provides a complete service solution, from initial concept and design through to the successful operation of your installation.

...• Design
...• Pipework & Vessels
...• Structural Steelwork / Welding & Fabrication
...• Pressure Part Pipework
...• Heating & Ventilation
...• Material Handling
...• On Site Services

Design
At Excel Power Construction we are proud of our engineering design capabilities and how on every project they become an integral part of the finished project we have undertaken.

Our expert design department uses state of the art CAD technology to design and produce 3D drawings and 2D technical and engineering drawings which is essential process when striving to keep costs to a minimum.

For more on design work Click Here

Structural Steelwork & Fabrication Specialists
Excel Power Construction offers the complete package when it comes to structural steelwork and fabrication. In the past we have undertaken a vast range of projects from steel portals and lean-to buildings to extensions and specialised canopies.

We provide an on-site service, initial design, drawings and the manufacture including erection and surface finishing so to find our more please visit our website or get in touch.

For more on structural steel Click Here

Pressure Parts & Vessels
This is an area where Excel Power construction excels!

Our team of highly experienced and dedicated engineers will use their expertise to ensure all fabrications and repairs of your high pressure parts are carried out to the highest standard including on-going support which is essential in high pressure system applications.

Health and safety procedures are followed strictly at all times to reduce the risk of injury to personnel.

For more on pressure parts Click Here

Pipework
We can design, supply and install a wide range of pipe and pipe workings to an equally wide range of sectors particularly in the chemical, heavy industry and power generation industries.

We cover areas in piping design, fluid piping, pipe stress analysis, mechanical equipment, piping & construction, piping support design and process air, plant air and utility piping, more information of which is available on our website.

For more on pipework Click Here

Fabrication
Excel Power Construction also offers a comprehensive range of fabrication services from initial contact through to fabrication and installation.

We cover areas and applications from large industrial corporations to local residential construction sectors so whatever your fabrication requirements Excel Power Construction offers the complete package.

For more on fabrication Click Here

Heating and Ventilation
We offer a full design, manufacture and installation service for bespoke ductwork and ventilation systems.

Excel Power Construction will also carry out site management co-ordinations where dust, smoke and toxic fumes are present including health and safety assessments, action plans and ongoing monitoring

Welding
As specialists in Gas and Arc welding Excel Power Construction can provide a range of welding services that can either be carried out on site to anywhere in the world, or at our South Wales workshop.

All of our skilled welders carry the BSEN 287 Accredited Qualification with BSEN 288 Procedures Accreditation.

Material Handling
Over the years Excel Power Construction has built an enviable reputation for its ability to manufacture and install mechanical handling systems for the control of various goods and products.

We offer a complete service solution to cover every stage of your project creating a truly seamless transition from initial consultation and design through to installation, commissioning and successful operation.

If you would like further information regarding Excel Power Construction Ltd please do not hesitate to get in touch via our website.

www.excel-power-construction.co.uk
Related Products and Services
Structural Steelwork

Pipe Work

Gantry Works

Fabrication

Design and Fabrication

Retail Park Canopy

Bespoke Platform

Bespoke Fabrications

Separator Tank

Louvre Panels

Heat Treatment

Lift Shaft

Structural Steel Work

Plant Installations

Assault Course

Bespoke Pipework

Welding

Canopy Steelwork

Roof Staircase Installation

Material Handling

Spiral Staircase

0

stars based on

0

customer reviews
Write a review
Payment Methods
Cheque
BACS
Opening Hours
| | |
| --- | --- |
| Monday | - 08:00 to 16:00 |
| Tuesday | - 08:00 to 16:00 |
| Wednesday | - 08:00 to 16:00 |
| Thursday | - 08:00 to 16:00 |
| Friday | - 08:00 to 14:00 |
| Saturday | - Closed |
| Sunday | - Closed |