Todays Opening Hours
Wednesday : 8:30 - 5:30
Open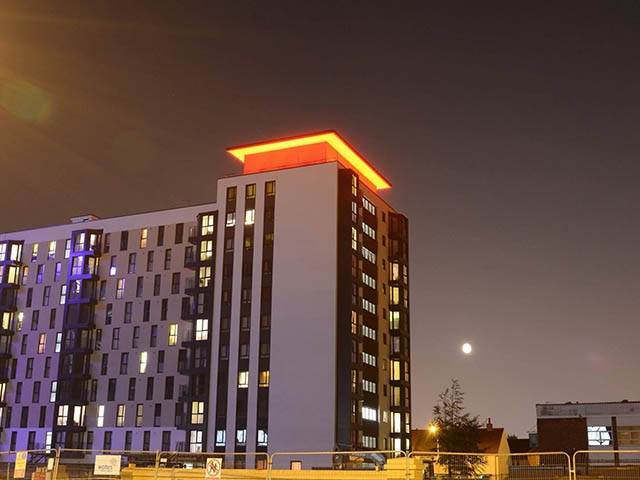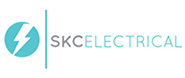 A Commercial and Industrial Electrical Contracting Company
With over twenty years of experience in commercial and industrial electrical contracting SKC Electrical is able to provide a wide range of comprehensive services including bespoke solutions for customer's specific requirements.
NIC EIC Approved
SKC is a fully insured and approved member of the National Inspection council and Electrical Installation Contractors. We are also highly committed to safety and sustainability in the workplace and will always strive to take into account any safety and environmental issues regarding each and every project we undertake.
Services
Commercial
We provide a number of services to the commercial sector including installations, re-wiring, emergency lighting, fire alarms, power distribution and periodic inspections.

Our team of highly qualified and experienced commercial electricians are able to provide a fast and efficient service. All of our electricians are regularly kept up to date in all aspects of health and safety legislation and access training.
Industrial
SKC is able to provide a range of cost effective and efficient electrical services for areas such as food processing, warehouses, automotive, engineering, production plants and more.

Once given a project we will always plan in advance to minimise the impact it may have on the customers businesses and we will always designate a one point of contact i.e. project manager or team leader to evaluate your specific needs.
Energy Efficiency
With over ten years of experience in the energy efficiency sector SKC is able to offer its services for:

...• Energy Efficient Light Schemes
...• Power Factor Correction
...• LED Lighting Conversions
...• Control Systems
...• Motor Control Systems
...• Energy Logging Reports
Domestic
We have over twenty years of experience in domestic electrical services and can provide you with a fast, reliable and professional service including:

...• Decorative Lighting
...• Media Systems
...• Sound and Vision Cabling
...• IP Rated Lighting
...• Automated Control Systems
...• Lighting Design
...• Outdoor Lighting
...• Cinema and Feature Lighting
Specialist
Over the years SKC has successfully installed many turnkey projects from schools and theatres to libraries and illuminated landmarks to name but a few.

Our team of specialist electricians are able to provide one of the most comprehensive ranges of services including House Lighting, Technical Power & Data Infrastructures, Stage Curtains, Dimming, Audio Systems and much more.

To find out more about SKC Electrical please contact us or visit our website.
www.skcelectricaluk.co.uk
Related Products and Services
Electrical Services

Commercial Electricians and Services

Energy Efficient

Industrial Electricians and Services

New DBs (Fuse Boards)

New Dimmers

Portfolio - Theatre Royal

Specialist Domestic Electrical Services

Specialist Domestic Electrical Services

Specialist Domestic Services

Specialist Electricians

The New DMX Buffer

0

stars based on

0

customer reviews
Write a review