Todays Opening Hours
Saturday : Closed
closed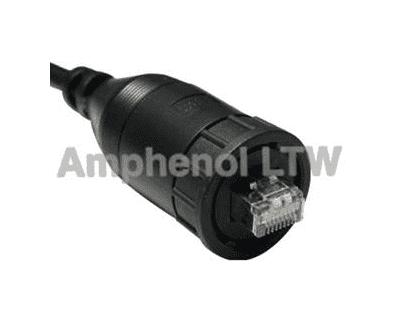 Waterproof Connectors, Enclosures, Cable Assemblies & Vent

We are a UK specialist in the supply of an unmatched range of waterproof enclosures, connectors and associated components.

All of the products distributed by Selectronix Onboard are from some of the industry's leading manufacturers whose names are now synonymous with top quality and robust enclosures and connectors.

...• Hammond
...• Phoenix Contact
...• Amphenol LTW
...• Wieland
...• Nitto Denko

ISO 9001 Authorised Distributor
With a huge range of excellent waterproof connector products and case assemblies including IP67 and IP68 rating, Selectronix Onboard has a wide experience in an equally wide range of applications covering Medical, LED lighting, data logging, acoustic applications and industrial automation markets.

Although experts in all areas of connectors and enclosures our specialist area is venting where we have a unique range of products that are unrivalled in the UK so why not talk to one of our team about your venting requirements and find out which vent membrane will allow your particular sealed unit to equalise in pressure.

Custom Products
Selectronix Onboard also has the capacity to custom machine, laser etch, screen print and paint your enclosures to meet your exact requirements and to give them that professional finish.

Products
...• Waterproof Connectors
...• Enclosures
...• Connectors & Components
...• Cable Assemblies

For our full product range Click Here

Waterproof Connectors
From waterproof RJ45 connectors and assemblies through to waterproof power circular components, waterproof screw-in vents and adhesive patch vents Selectronix Onboard offers one of the most comprehensive and high quality waterproof connectors so why not get in touch to find out more.

For Waterproof Connectors Click Here

Enclosures
...• Diecast Aluminium
...• Sealed Diecast Aluminium
...• Extruded Aluminium
...• ABS Plastic Sealed ABS Plastic Sealed Polycarbonate
...• Specialist Enclosures

This is only a sample of the wide range of high quality enclosure products available from some of the industry's leading brand names

For Enclosures Click Here

Connectors & Components
Make Selectronix Onboard your one stop shop for high quality and reliable connectors and components.

...• MXM Connectors
...• Filter D-Sub Connectors
...• DDR Connectors
...• Terminal Blocks
...• USB Connectors
...• Headers & Housings

For RJ45 Connectors Click Here

Cable Assemblies
From SAS assemblies through to SATA Assemblies, Fibre Optic Assemblies and SCSI Assemblies we offer a comprehensive range of products to cover all of your cable assembly needs so please talk to one of our experts who will advise on a product to meet your precise specification.

If you would like further information about Selectronix Onboard Ltd please do not hesitate to visit our website or give us a call.

For Cable Assemblies Click Here

www.selectronix.co.uk
Related Products and Services
IP67 RJ45 Connector

Waterproof Connector Supplier

Enclosures

Cable Assemblies

Connectors & Components

IP67 Power Connectors

Waterproof Connectors

Specialist Enclosures

USB Connectors

SAS Cable Assemblies

IP66 Diecast Enclosure

ABS Hand Held Enclosures

SCSI Assemblies

Polycarbonate Styled Grey Enclosure

Terminal Blocks

0

stars based on

0

customer reviews
Write a review
Key Contacts

Richard Redding
Director
Tel: 01189817387
Email: richardr

selectronix.co.uk
Payment Methods
Visa
Cash
Visa Debit
BACS
MasterCard
Online Bill Payments
Paypal
Maestro
American Express
Opening Hours
| | |
| --- | --- |
| Monday | - 08:30 to 17:00 |
| Tuesday | - 08:30 to 17:00 |
| Wednesday | - 08:30 to 17:00 |
| Thursday | - 08:30 to 17:00 |
| Friday | - 08:30 to 17:00 |
| Saturday | - Closed |
| Sunday | - Closed |