Todays Opening Hours
Saturday : Closed
closed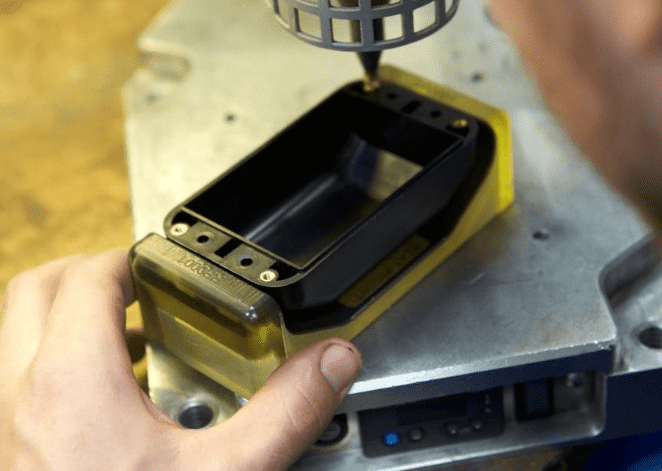 UK wide Prototyping Service
Over 100 thermoplastics including clear transparent and rubbers
With our market-leading Stratasys Object Connex we specialise in high quality Polyjet materials that can simulate over 100 thermoplastics including Polypropylene, ABS, rubber-like materials from shore 40A to 95A, transparent and high temperature/high impact.

Fully Functional with Moving Parts
We are able to build plastic prototypes for testing that are almost identical to injection moulded versions, that are of high resolution, have a super smooth finish, are fully functional, and with contain moving parts. We can incorporate artistic and fine details such as logos and text.

No Need for Assembly or Gluing
The ability to combine different materials within one model eliminates the need to print separate prototype parts using different materials eliminating the need to assemble or glue them. These rapid prototypes can be painted, drilled, machined and even chrome-plated. As they are suitable for full testing time-to-market can be cut and also reduces the risk of making costly alterations to a mould tool at a later date.

Multiple Parts
This 3D printing process also opens up possibilities for production in low volumes. It may be economically viable to print small numbers of parts. We also have expertise with jigs and fixtures because we print our own for use in our factory.

Rutland Plastics brings its experience as an injection moulder to prototyping, advising you on design best practice and material choice early on in the process. This results in plastic prototypes that accurately replicate injection moulded equivalents saving on cost and time-to-market.
Company Video - Rapid Prototypes from Rutland Plastics
www.plasticprototypes.co.uk
Related Products and Services
Jigs and Fixtures

3D Printing

3D Printing Applications

Printing Jigs

Translucent Parts

Durable end-use Prototypes

Labelling, Texture and Print

Simulation of Over-Moulded

Plastic Prototypes from Rutland Plastics

Low Volume Injection Moulding

Translucent parts

Living Hinges and Hoses

5

stars based on

1

customer reviews
Write a review
By Nic Steatfield , ROL Solutions
Fast and efficient service - good understanding of our requirements.
Was this review useful?


Associations
Approvals & Certificates

ISO 9001 Quality management systems


ISO 13485:2003 Medical devices – Quality management systems – Requirements for regulatory purposes
Events & Shows
Opening Hours
| | |
| --- | --- |
| Monday | - 08:00 to 17:00 |
| Tuesday | - 08:00 to 17:00 |
| Wednesday | - 08:00 to 17:00 |
| Thursday | - 08:00 to 17:00 |
| Friday | - 08:00 to 15:30 |
| Saturday | - Closed |
| Sunday | - Closed |