Todays Opening Hours
Wednesday : 8:30-12:00 & 1:00-4:30
closed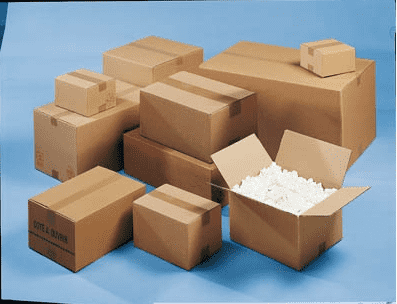 Bayquest Packaging is a Supplier of Industrial Packaging Materials
As a Dorset based company Bayquest Packaging offers customer the largest stock of industrial packaging materials in the county and are able to provide products to the Bournemouth, Dorchester, Ringwood, Weymouth, Wareham, Wimborne and surrounding Dorset areas.

We can also supply the whole of mainland UK by using reliable couriers and hauliers to provide a fast and on time delivery service for our customers. If you need packaging materials quickly, please give us a ring as we can offer next day delivery throughout the UK.

At Bayquest Packaging our main goal is to provide our customers with a personal and friendly service which includes comprehensive range of quality products at competitive prices.

To find our more about us Click Here

Bayquest offer a wide range of cardboard and carton products, from single wall cardboard boxes and double wall cardboard boxes and cartons to removal boxes and container pallet boxes. We are also able to offer our customers a range of bespoke sizes so please feel free to enquire.
As a next day industrial packaging company Bayquest can supply you with your entire polythene bag and sack requirements, from light weight plain and printed polythene bags and heavy duty bags to re-sealable bags, coloured aperture bags and metallic shielded bags.
Our pallet packaging products includes stretch wrap with options such as black opaque, clear and blue tinted. Bayquest are also able to supply a range of natural clear machine stretch wrap, clear mini hand stretch wrap and pallet top sheets.
We supply a whole range of tape products to suit almost every packaging application possible. These briefly include general purpose adhesive tapes double sided adhesive tapes, cross woven filament tapes, clear polypropylene tapes, white polypropylene printed fragile tapes and more.
Our mailing bags now include our newly stocked products, the jiffy padded mailing bags. We offer customers a huge choice of mailing bag products ranging from grey opaque poly mailing bags with self-adhesive strips to feather post white bubble lined mailing bags.
Bayquest's range of polythene products offers a comprehensive range of products to suit and a wide range of applications. Our Polythene Layflat Tubing and Sheeting is available in 120g, 250g, and 500g thickness material.
Bayquest are able to supply paper and cardboard packaging materials to meet a diverse range of applications including corrugated cardboard, MG pure kraft paper, imitation kraft paper, green tissue paper, white news cut offs and much much more.
Protection products supplied by Bayquest include self-seal bubble bags, small aircap bubble wrap, small sancell bubble wrap, pink anti-static bubble wrap, feather foam and more. Please see website for more info.

To view our Best Sellers Click Here
At Bayquest our aim is to offer our customers a comprehensive range of packaging materials and necessary equipment to enable them to carry out their packaging applications efficiently and effectively. We are able to provide all of the equipment required for this task including strapping, strapping tools, tensioners, corner pieces, buckles and strapping seals etc.

Our aim is to provide you with a professional, personal and friendly service at a competitive price. We provide free estimates to all and free delivery to the whole of the Dorset area with speed and efficiency.

So if you would like to find out more about Bayquest and our products please visit our website.
www.bayquest.co.uk
Related Products and Services
Promotions
Showing of 7 Promotions
Double Wall Cardboard Boxes

Black Opaque Pallet Stretch Wrap

Buff Low Noise Polypropylene Tape

Plain Heavy Duty A4 Job Card Bags

Blue Tint Stretch Wrap

Single Wall Cardboard Boxes

Self Seal Bubble Bags

Pallet Top Sheets

Polypropylene Strapping

Clear Low Noise Polypropylene Tape

120g Light Weight Plain Polythene Bags

Bubble Wrap

Plain Documents Enclosed Pouches

Polystyrene Biodegradable Loosefill

Container Pallet Boxes

Metal Stretch Wrap Dispenser

Pistol Grip Tape Dispenser

Strapping Buckles

5

stars based on

5

customer reviews
Write a review
By David Rhodes , Walker Scott Ltd
I find working with Bayquest as a supplier very straight forward. Almost all of the products we use are ex stock and competitively priced. Delivery is when I want it not when it suits Bayquest. Paperwork is clear and simple. What ever requirements we have had over the years, Steve and Dave have always come up with the solutions.
Was this review useful?


By Tyrone , Airbrush Solutions
We are a company that uses a wide range of packaging of various sizes. When we require any additional items, no order it too great. Bayquest have never failed to supply what we need & offer a fast & reliable service, which we know we can trust. Outstanding service – Thank you
Was this review useful?


By Paul , 1st FixSouth
Have been using Bayquest packaging for several months now, good quality products, friendly knowledgeable staff, prompt deliveries, I would highly recommend Bayquest.
Was this review useful?


By Jon Fisher , Delta Rubber Ltd
I am happy to endorse Bayquest Packaging. We have found them flexible, helpful and competitively priced with a good product range as well as providing regular local deliveries. All in all a pleasure to deal with.
Was this review useful?


By Clare , Aercomp Precision Engineering Ltd
Bayquest offers quality products for all round packaging solutions with a friendly and extremely efficient service.
Was this review useful?


Key Contacts

Steve Chipchase
Sales Director
Tel: 01202 893473
Email: steve

bayquest.co.uk
Payment Methods
Visa
Cash
Visa Debit
Cheque
BACS
MasterCard
Online Bill Payments
Paypal
Opening Hours
| | |
| --- | --- |
| Monday | - 08:30 to 12:00 & 13:00 to 16:30 |
| Tuesday | - 08:30 to 12:00 & 13:00 to 16:30 |
| Wednesday | - 08:30 to 12:00 & 13:00 to 16:30 |
| Thursday | - 08:30 to 12:00 & 13:00 to 16:30 |
| Friday | - 08:30 to 12:00 & 13:00 to 16:30 |
| Saturday | - Closed |
| Sunday | - Closed |