Todays Opening Hours
Saturday : 8:30 - 5:30
closed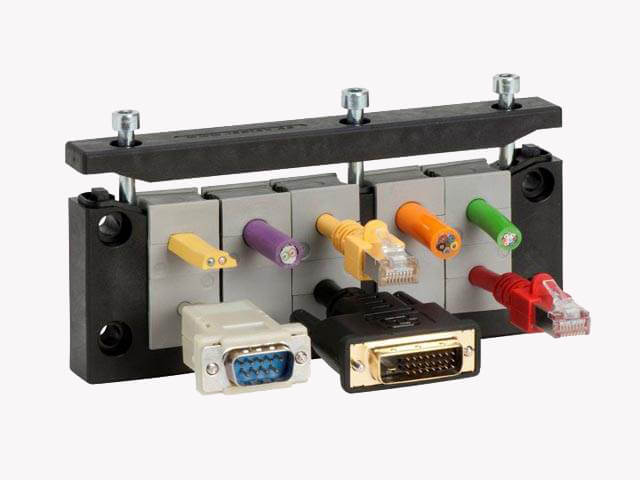 Welcome to M.Buttkereit - Advanced Machine Components
M.Buttkereit Ltd is a invaluable source for all areas of the manufacturing industry. For over twenty years we have supplied to the automotive and railway industries, steelworks and specialist machine tool and equipment manufacturers.

We have an extensive range of cable handling and machine tool protection equipment. Standard products are available off the shelf or we can work with our customers, from the design stage to ensure they find the best possible solution.
Products
Cable Gland Entry Systems
The cable gland entry system is a combination of cable gland entry plate and captured split grommets. The extraordinary advantage for the application is the split system which enables a retro-fit of prefabricated cables or wires.

To view our Cable Entry Systems Click Here
Cable Drag Chains
Cable Drag Chains are designed to guide and support moveable cables / hoses and are available in plastic or steel construction.

Our range of Cable Drag Chains can be found Here
Cable Clamps
Our cable clamps are designed to hold and support a variety of different power cables in a variety of situations. The clamps are all short circuit tested and can clamp single or multiple cable arrangements.

For more information on Cable Clamps Click Here
Flexible Conduit
We supply a complete range of flexible conduit systems to many industries across Europe.

Find out more about Flexible Conduit Here
Apron Covers
Apron type cover systems protect machinery from chips and coolants. The cover systems are available as single parts or as complete modules including guide track systems and roll away covers, making them flexible to fit in existing environments.

View our full range of Covers Here
Slideway Wipers
Slideway protection plays an important part in preserving the life of modern machine tools.
Slideway Coating / Filler
The quality and outstanding technical properties of SKC slideway coatings have been proven over a period of almost thirty years.
Spring Steel Covers
Spiral Springs are circular telescopic covers that are excellent for the protection of spindles and shafts.
Electrostatic Filters
A company's future is dependent upon the health and welfare of its skilled workforce. Health & Safety regulations concerning air quality in factories is becoming increasingly rigorous and Elbaron Air Cleaners are setting new standards due to their commitment to research and development.
Bellows
Fabric bellow guards provide protection to any exposed machinery.
Roller Covers
Roller covers provide machine protection on a wide range of applications. They are available with steel or fabric covers.
www.buttkereit.co.uk
Related Products and Services
KEL Cable Entry Frame

Kolibri Standard Chain

MB Earthing tapes

KVT Split Cable Glands

DPZ Cable Entry

SLE Steel Drag Chain

Cable Clamps

KLB Cable Ties

PKK Plastic Chain

PFR Plastic Drag Chain

PLE Cable Drag Chain

SFK Steel Energy Tube

0

stars based on

0

customer reviews
Write a review