Todays Opening Hours
Saturday : Closed
closed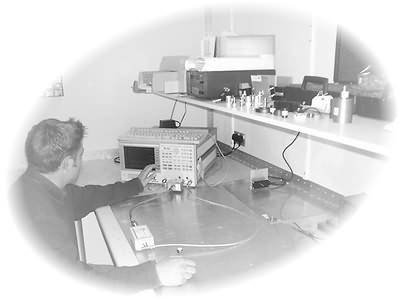 CRANAGE is accredited for testing to harmonised standards for N. America and Canada, Australia (RCM), and Europe (CE), supporting expanding businesses with domestic or global trading objectives.

The management of product approval requires knowledge, training and experience. Many of our valued clients have benefitted from our know-how:-

• UKAS accredited Product Testing, Certification and Inspection
• Informative testing for NRTL submissions
• Accredited test reports and Certificates
• Notified Body (BIS appointed) for 2006/95/EC (LVD)
• BIS registered consultant for machinery, conformance and compliance
• Test facility accepted by the Federal Communications Commission (FCC)
• Test facility accepted by the Certification & Engineering Bureau, Ontario (IC)
• Field evaluation by Chartered Engineer

We use our engineering judgement, knowledge and experience to help resolve compliance issues that would otherwise prevent or delay certification.

A test report or certificate supplied by CRANAGE, endorsed with the Laboratory Combined MRA Mark, provides you with the following benefits:-

• Recognition in more than 51 countries worldwide
• Testing to standards relevant to the target economy
• Technical deviations to meet regional and country specific regulations

CRANAGE has been testing and evaluating electrical & electronic products for EMC & Safety since 1992 and now has several laboratories equipped to test almost any electrical product. Please see below examples of some of the products we have evaluated and the industries we support.
Medical Equipment Testing Laboratory
Accredited to test Class 1, 2a and 2b electrical medical equipment with type B, BF and CF applied parts. CRANAGE METL engineers are trained and qualified for IEC60601-1 2nd and 3rd Editions and the laboratory is approved for EN60601-1-2, EN60601-1, and EN60601-2-10.

Items tested include patient trolleys, hospital beds, wheelchairs and hoists, autoclaves, syringe pumps, ECG monitors, TENS devices, and a range of instruments for cardio-respiratory diagnostics and blood analysis.

To find out more about our Medical Equipment Training Laboratory Click Here
Lighting Testing Laboratory
The team at CRANAGE work hard to protect the consumer from being exposed to unsafe products. Led by our Laboratory Manager, who is an active member of ETF-5 (Expert Task Force of the IECEE for lighting safety), we test a vast range of LED, EL and fluorescent lighting products, including dimmers, drivers and controllers, for indoor, outdoor and rough service use.

Light fittings for building sites, emergency exits, streets, warehouses, offices, shops and shopping centres, airports, prisons, kitchens, bathrooms and showers are some of the products we have tested.

For more information on our Lighting Testing Laboratory Click Here

Machinery Testing Laboratory
Handling small or large electrical machines up to 2 tonnes in weight, CRANAGE evaluate compliance against European and International standards and provide documentation for CE marking and product approval.

Some of the many items we have tested include industrial tools for metalworking, pumps and tank agitators, space heaters, floor scrubbers and polishers, and equipment for counting, printing, labelling and packaging.

For further information on our Machinery Testing Laboratory Click Here
Other Testing Laboratories
We have many more testing laboratories on our website:

• Scientific & Laboratory
• Household Appliances
• Information Technology & Audio Visual
• Security, Fire & Smoke
• Electrical Fittings & Surge Protection
• Mobility Aids & Assistive Technologies
• Road & Rail
• Energy & Environmental
• Electronic Toys & Games

For more information on any of the above please click through to our Website
Cranage EMC & Safety Job Opportunities
Cranage EMC & Safety is a UKAS accredited testing laboratory providing world-class product testing and certification services for companies in the United Kingdom. We're based in the historic town of Market Drayton, surrounded by open countryside in the heart of England, working towards a new industrial revolution. The backbone of our business is the people we employ and right now we are recruiting talented individuals to help bring our services to markets, and deliver exceptional quality to our customers.

Apply speculatively with a CV to info@cranage.co.uk (commercial roles) or register your interest for the following:

- Test Engineer
- Quality Engineer
- Certification Engineer

www.cranage.co.uk
Related Products and Services
News & PR
Cranage EMC & Safety Client Up for European Award!
We are pleased to inform you that one of our satisfied customers, Diagnostics for the Real World, Ltd (DRW), has been nominated by the European Patent Office as Inventor of the year. - See more at: ht

5

stars based on

6

customer reviews
Write a review
By Atkins ,
Over the years, Cranage EMC have helped us significantly with some production and compliance testing issues but have been most useful when meeting our "off-piste" requirements when we have wanted to do unusual things like "break it" testing or calibration of specialist antennas. Knowledgeable staff and well equipped testing facilities always came through for us.
Was this review useful?


By Charles Watson , Ericsson Ltd
We needed to provide an UMS Charge Code to the customer for our equipment. This was something we had not had to do, previously. Cranage provided all the information required to complete the testing, and supported the completion of all relevant documentation, in support of the application following completion of the Power Consumption tests. UMS Charge Code was successfully received, for our equipment, with no delays, from the governing body. We would use Cranage for this and any type of testing in the future, without hesitation, based on our experience of their facilities and their knowledgeable, professional engineers.
Was this review useful?


By Jonathan ,
The knowledgeable staff at Cranage make custom testing simple through their detailed understanding of the standards. This enables advice to be given when aspects of the standards are going to be intentionally altered for the tests we needed to perform. Also the test instrumentation was rated above that necessary for strict compliance, this allowed us to perform much higher levels of testing than certification alone mandates, thus showing us what sort of margin there is.
Was this review useful?


By Stephen Seager , National Rehabilitation Hospital, Washington, U.S.A
'I enjoyed meeting with you and your colleagues and wanted to say how much I appreciated not only the assistance I received for CE but the general concern that you expressed for my problem and also your help in getting aspects of it resolved'.
Was this review useful?


By Dan Suggett , O2
'A very quick and simple procedure to follow and a good level of comms to keep us up to speed with progress, thanks!'
Was this review useful?


By David Lloyd , Deltronics
'I found everyone I dealt with at Cranage to be very knowledgeable, extremely helpful and to obviously possess a wealth of experience'.
Was this review useful?


Approvals & Certificates


ISO/IEC 17025 General requirements for the competence of testing and calibration laboratories


ISO/IEC 17020:1998 General criteria for the operation of various types of bodies performing inspection
Offering Testing Services to many Industries

Testing

Our Test House

Household Appliances

Medical

Industrial

Laboratory

Information Technology

Lightning

Security

Road & Rail

Mobility Aids

Lighting
Associations
Events & Shows
Opening Hours
| | |
| --- | --- |
| Monday | - 09:00 to 17:00 |
| Tuesday | - 09:00 to 17:00 |
| Wednesday | - 09:00 to 17:00 |
| Thursday | - 09:00 to 17:00 |
| Friday | - 09:00 to 17:00 |
| Saturday | - Closed |
| Sunday | - Closed |