Todays Opening Hours
Monday : 9:00-5:00
Open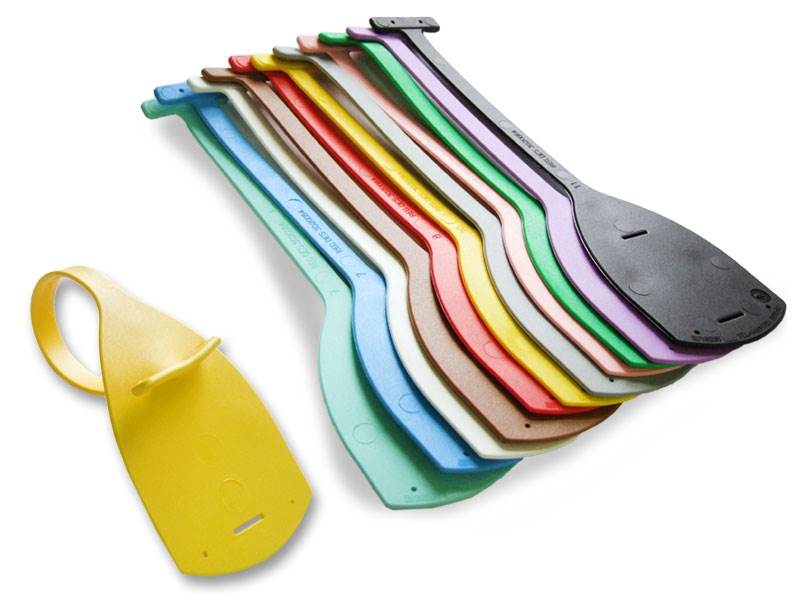 .
.
.
.
.
.
.
.
.
Ritchey ID offers customers a comprehensive range of identification solutions backed by specialist knowledge and a highly responsive service.

Products include high quality manual, barcoded RFID tags, printed tags, laser printed tags, asset management tags, thermally printed tags, cable ties and plain tags.

Typical applications cover test and inspection, asset management, traceability, lifting operations, health and safety and theft prevention to name but a few.

The range of identification tags from Ritchey ID has been carefully developed to cover every aspect of your tagging requirements in order to make sure you get the right tagging solution.

With a wealth of experience Ritchey ID is also able to provide a bespoke ID service which is totally flexible so whether your requirements are for a simple tag or a sophisticated asset management system Ritchey ID can help.
Plain Tags
We provide a vast range of plain tags to cover almost every application so whether you need tags for asset management or identification Ritchey ID will provide a solution.

Plain tags range from plain tie tags, plain TyFlex and plain large flag to plain strip, plain small flag and plain loop tags. Please visit our website for more detailed information.
Barcoded Tags
Ritchey ID offers one of the most comprehensive ranges of barcoded tag products from barcoded tie tags through to barcoded large flags tags and barcoded small flag tags so why not take a look around our online shop for more product information.
Printed Tie Tags
This is the most popular tag in our range and is widely used in the lifting industry for testing, inspection and asset management applications.

We offer a number of colours and printing options although they can also be supplied in plain format if required.
Thermally Printed Tags
At Ritchey ID we understand this industry and we know that your applications may involve working in hostile environments such as extreme temperatures or chemicals so we have carefully designed a range to operate in such areas.

We can provide tagging solutions for use on equipment and items not necessarily suitable for the conventional plastic tagging such as screwdrivers, pipes, hoses, delicate defibrillators and looms.

These tags are available in a range of colours and safety signage options.
RFID Tags (Radio Frequency Identification)
AWith the very latest RFID technology, Ritchey ID offers a fast and efficient range of systems that are perfect for security and remote monitoring of your fixed and mobile assets.

This system provides an alternative to barcode systems which are not always practical in certain environments where they cannot read due to line of sight difficulties etc.

They provide quick location and identification, accurate audit and asset control that saves labour as multiple tags can be read in one single swipe. They can also withstand harsh environments.

To find out more about the wide range of solutions Ritchey ID has to offer why not visit our website which provides a `live chat` service, or alternatively give us a call.
Related Products and Services
Plain Tie Tags

Plain Large Flag

Plain Small Flag

Plain Loop Tags

Plain Strip Tag

Plain TyFlex

Printed Tie Tag

Printed Large Flag

Printed Tyflex

Printed Small Flag

Printed Strip Tag

Printed Loop Tags

Printed Cable Ties

Plain Cable Ties

Stainless Steel Cable Ties

Barcoded Tie Tag

Barcoded Large Flag

Barcoded Loop Tag

Barcoded Small Flag

RFID Tags

Marker Pen

0

stars based on

0

customer reviews
Write a review
Key Contacts

Laura Hammond
Customer Service Agent
Tel: 01207 523140
Email: industrial

ritchey.co.uk

Keith Heald
Technical Sales Manager
Tel: 07803 743827
Email: keith.heald

ritchey.co.uk
Payment Methods
Visa
Visa Debit
Cheque
BACS
MasterCard
Paypal
Opening Hours
| | |
| --- | --- |
| Monday | - 09:00 to 17:00 |
| Tuesday | - 09:00 to 17:00 |
| Wednesday | - 09:00 to 17:00 |
| Thursday | - 09:00 to 17:00 |
| Friday | - 09:00 to 17:00 |
| Saturday | - Closed |
| Sunday | - Closed |