Todays Opening Hours
Tuesday : 9:00-5:00
Open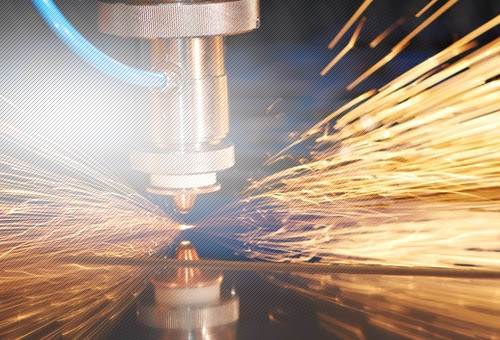 Complete, Comprehensive and Unparalleled Metalworking Solutions

With over twenty years in the metalwork industry Islebest Ltd is able to provide one of the most comprehensive metalworking solutions, from design & 3D modelling through to manufacture and delivery making Islebest a one stop shop for all of your metalworking needs.

We have extensive knowledge and expertise in this industry and can guide you through every step of the way making sure your project meets your expectations first time every time.

Also as an international company we are as confident and comfortable taking on work from overseas as we are from local clients here in the UK so if you have any international requirements please do not hesitate to contact us.

Our Services
Islebest offers a complete nationwide delivery service which can be tailored around your needs. This ensures your project will be delivered in a fast and efficient manner.

We also provide an International delivery service to our overseas clients that offers the same level of service as our nationwide service so to find out more please give us a call.

Our Services:

...• Laser Cutting
...• Fabrication
...• CNC Punching
...• Sheet Metal
...• Design & Development

Our Capacity
...• 3 Laser Cutting Machines
...• CNC Folding 11 CNC Brakes Presses
...• Welding – TIG, MIG, MMA
...• 2 CNC Trumpf Punches with 4 Metre Capacity
...• Drilling
...• Tapping
...• Forming 160 tonnes with 4 Metre Capacity
...• Flow Drilling
...• Countersinking

Laser Cutting
With a program of continued investment Islebest has acquired three state of the art Trumpf laser cutting machines which provide us not only with a high level of flexibility but the ability to offer even faster lead times than before.

Our laser cutting capacity ranges from 12mm thickness for aluminium continuing through to 20mm stainless steel and 25mm mild steel.

Overall capacity and sheet size is 3000mm x 1500mm for all three machines allowing for a comprehensive laser cutting service.

For Laser Cutting Click Here

Fabrication
We have been providing a comprehensive fabrication service to a broad spectrum of clients for over twenty years during which time we have gained an enviable reputation for our expertise and reliability.

We offer this fabrication service to meet the customer's specific requirements, so whether your needs are for small, medium, large volume or just the one off prototype we will deliver.

This service can also include a range of finishing processes such as polishing, galvanizing, bead blasting, power rolling, plating and painting making Islebest a one stop shop for all of your fabrication and sheet metal finishing needs.

For Fabrication Click Here

CNC Punching
Our CNC Punching service is manufacturing at its best.

Islebest continually invests in the latest advances in CNC Punching technology. All of our CNC Punching equipment can be programmed offline before production begins by our highly skilled team of engineers who in turn operate a variety of CAD/CAM systems linked to these machines via a DNC link.

For CNC Punching Click Here
Sheet Metal Manufacturing
Why not make Islebest your one stop shop for all of your sheet metal needs.

We pride ourselves on the high level of workmanship and quality we provide our clients. From our dedicated manufacturing facility based in Luton, Bedfordshire we offer one of the most comprehensive sheet metal working services designed to cover every possible requirement for your project.

Islebest is also happy to fulfil short lead times as standard practise which very often exceed our customers expectations so to find out more why not get in touch.

For Sheet Metal Click Here

Design & Development
At Islebest we know that a good design is key in order to achieve quality and efficient manufacturing processes.

From initial consultation and first design stage through to prototype and final production we will ensure every stage of your project will meet your exact requirements and guarantee its success.

For Design & Development Click Here

www.islebest.co.uk
Related Products and Services
Laser Cutting

Fabrication

CNC Punching

Sheet Metal

Design and Development

Bespoke Metalwork Solutions

Emirates Stadium Project

Emirates Stadium Metalwork Project

Emirates Stadium Railings

Retail Projects

Retail Metalwork

Metalworking for Retail

Intricate Metalwork

Unique Metalwork

Metalworking Services

Balconies

Nationwide Delivery

Overnight Delivery

0

stars based on

0

customer reviews
Write a review
Key Contacts

Paul Burchmore
Marketing
Tel: 01582 492 949
Email: info

islebest.co.uk
Opening Hours
| | |
| --- | --- |
| Monday | - 09:00 to 17:00 |
| Tuesday | - 09:00 to 17:00 |
| Wednesday | - 09:00 to 17:00 |
| Thursday | - 09:00 to 17:00 |
| Friday | - 09:00 to 17:00 |
| Saturday | - Closed |
| Sunday | - Closed |