Todays Opening Hours
Thursday : 6:00-5:00
closed
Reliable and secure international logistics with GEFCO
Since its inception back in 1981 GEFCO UK Ltd has continued to provide one of the most comprehensive transport and logistic solutions to organisations across a broad spectrum of industrial sectors in the UK and beyond.

GEFCO is part of the largest private integrated network in Europe, the PSA Group organisation which now provides one of the widest ranges of logistic and transport services to industrial, automotive, two wheeler, retail and electronic companies.

To find out more about us Click Here
Ability to Perform
Today, the success of GEFCO UK`s growth in the UK regarding business outside of the PSA Group stands testament to its ability to achieve and perform. GEFCO UK Ltd now offers a range of transport and storage solutions with many clients returning to us time and time again for the unsurpassed service we are able to provide.

For information on our services Click Here
Solutions
Integrated Solutions
GEFCO offers a range of integrated solutions for both domestic and international logistics all of which are closely monitored by our control centre whose job it is to coordinate the entire logistic chain from supply and distribution through to spare parts management.

These include Vehicle Logistics and Industrial Logistics.
Vehicle Logistics – Finished Vehicle Logistics
GEFCO UK now have four logistic centres in Corby, Sandtoft, Portbury and Sheerness that provide vehicle storage and dedicated added value services as well as technical facilities for both new and used car preparation and customisation.

...• Vehicle Transportation
...• Vehicle Storage
...• Vehicle Refurbishments
...• Pre-delivery Inspections
...• Ply-lining
...• Vehicle Customisation
...• Fleet Vehicle Preparations
Industrial Logistics - Plant Supply - Distribution
To guarantee the optimisation of your flow GEFCO UK can consolidate the collection of your supplier's components at our hubs to ensure delivery to your plant. We provide a complete distribution service to either your warehouses or point of sale taking into account any special characteristics of your products such as seasonality.
Core Freight
Due to the sheer size of GEFCO UK`s network we have the capacity to manage all of your transport and logistic needs including goods and information exchange, combined multimodal transport and storage solutions.

...• Road Transport
...• Warehousing
...• Reusable Packaging
...• Air Transport
...• Ocean Transport
...• Rail Transport
...• Customs

Our service also includes handling of custom procedures and reusable packaging in fact we manage customs operations in over 100 countries across the world.
One Time Solutions
As experts in the development of urgent and tailor made services GEFCO UK can handle all of your regular and hoc challenges at both national and international level.

We offer a complete door to door shipment service you can trust time after time so when you are faced with an unexpected event or have to meet an urgent requirement we get results.
Industrial Projects
GEFCO UK has the expertise and the personnel to support you in the management of your major industrial projects.

Our expert teams can design a tailored solution for your industrial challenges and manage them from the initial project concept through to final delivery.
Event Logistics
At GEFCO UK we understand that every event is unique and each and every one of them requires a different approach.

We have over twenty year's experience in event logistics and can provide you with a totally customised solution. GEFCO UK is also expert in the management of automotive events including trade shows, prototype testing, launching new models and much more.
Other Branches (click link for contact information)
GEFCO UK Ltd - Corby
GEFCO UK Ltd - Coventry, Central Boulevard
GEFCO UK Ltd - Coventry, Middlemarch Business Park
GEFCO UK Ltd - Coventry, Torrington Avenue
GEFCO UK Ltd - Dartford
GEFCO UK Ltd - Denny
GEFCO UK Ltd - Doncaster
GEFCO UK Ltd - Rotherham
GEFCO UK Ltd - Sheerness
GEFCO UK Ltd - Warrington
www.gefco.net
Related Products and Services
Experts in Finished Vehicle Logistics

150 road transport depots

Managing shipments for all major worldwide airport

Rail routes between Europe, China and Russia

A wide range of fleet management services

Assisting global OEM's and tier one suppliers

GEFCO an expert in 2Wheeler logistics

Offering storage solutions in Coventry

GEFCO experts in Pre Delivery Inspections

Ship further for less with GEFCO

Operating tail lift and moffett vehicles

Flexible returnable packaging solutions

5

stars based on

1

customer reviews
Write a review
By Logistics Manager , Chevrolet
GEFCO's reputation for reliability and innovation means we are confident that they have the ability to adapt and grow according to our business needs. We work together with their experienced automotive team to meet the operational requirements and vision of Chevrolet.
Was this review useful?


Associations
Approvals & Certificates

ISO 14001 Environmental management systems – Requirements with guidance for use

ISO 9001 Quality management systems
Events & Shows
NORTHERN AUTOMOTIVE ALLIANCE AWARDS & NETWORKING DINNER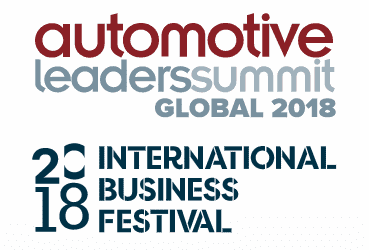 COVENTRY & WARWICKSHIRE CHAMBER OF COMMERCE BUS TRADE EXPO
Payment Methods
Visa
Visa Debit
Cheque
BACS
MasterCard
Opening Hours
| | |
| --- | --- |
| Monday | - 6:00 to 5:00 |
| Tuesday | - 6:00 to 5:00 |
| Wednesday | - 6:00 to 5:00 |
| Thursday | - 6:00 to 5:00 |
| Friday | - 6:00 to 5:00 |
| Saturday | - Closed |
| Sunday | - Closed |