Todays Opening Hours
Sunday : Closed
closed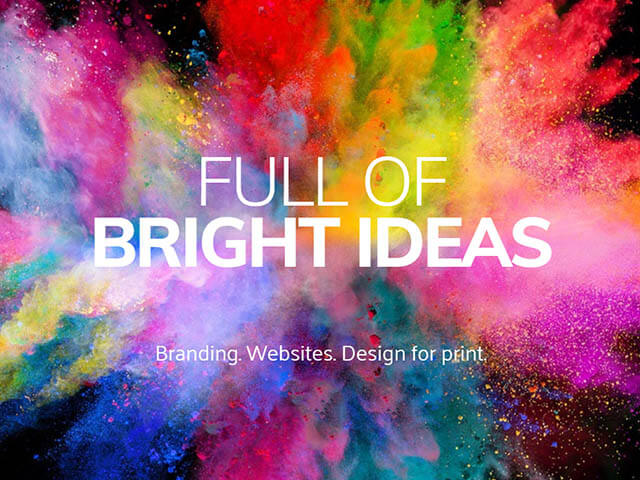 Welcome to InSync Creative
At InSync Creative we work hard to make your business a success. Our aim is to create outstanding online and offline graphic design solutions that make your company's marketing stand out from the crowd and give your business a competitive edge.

We're a graphic design partnership based in Hertfordshire with a broad client base, over a wide range of business types – from education to aviation. Most of our clients have been with us for many years, and value the quality of our work and the personal service that they receive (have a look at some of our testimonials opposite). We specialise in brand design and web design – providing all the materials that you'd associate with those two disciplines, including:

- Logo design
- Letterhead and business card design
- Company brochure design
- Direct marketing and mailer design
- e-shots
- e-commerce
- Content management web design
- Packaging
- Exhibition graphics
- Bespoke corporate gifts

Whatever you ask us to design, we'll take the time to understand your business and tailor our solutions to fit your needs and your budget.
Brand Design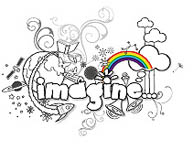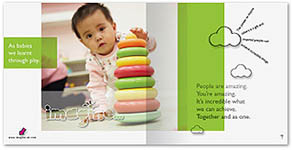 Brand design is much more than just a logo. It's the personality of your company or product – the way that you want your customers to see you.

The first stage in designing a new brand identity is for us to understand your business, products and target audience. Only then will we put pen to paper and start work on the design.

The logo is the core of your brand identity, but it's only the first stage. We are experts in rolling out your brand across all of your marketing materials, company literature, stationery, signage and internal documents. We are also able to produce brand guidelines so that external suppliers and your own staff are able to apply your brand consistently and correctly.
Brochure Design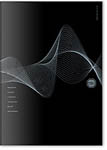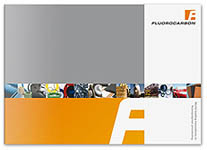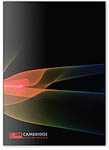 A really effective brochure design will communicate the essence of your business or product to your customers and, most importantly, generate a response.

Even in today's electronic world, a full sized printed brochure, carefully targeted, can be an extremely effective marketing tool.

We'll ensure that your brochure design fits within your overall brand identity, and we can provide copy writing services and source or art direct photography to make the design of your brochure a seamless process.
Website Design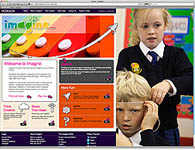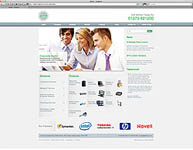 We are able to design and develop websites to suit our customers' needs – from small brochure sites through to large content management systems and e-commerce websites – we specialise in affordable web design that's tailored to your needs and your budget.

Your website is a shop window for your business, even if you're not actually selling online. It can be accessed at any time (and from almost anywhere), so professional design input is vital if you're going to control the user experience and turn visitors into customers.

The designs we produce will reflect your company personality, with clear navigation and well-presented content. We can advise on search engine optimisation, e-marketing, content management and responsive designs, as well as copy writing and photography to give a fully rounded web design service.
Direct Mail & Leaflet Design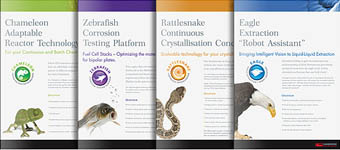 Leaflets can be an extremely cost-effective way to tell potential customers about your products or services. Production costs are generally quite low, allowing you to hand out more leaflets that you would a company brochure.

Direct mail design can be as simple as writing a letter, or something much more elaborate. The important thing to remember is that a successful direct mail campaign will elicit a response, so the design will focus on that response, shaping the campaign around it.
Exhibition and Display Graphics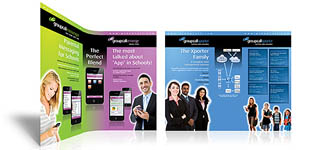 We have many years of experience in applying corporate branding to all types of printed and display formats, including:

- Posters and point of sale graphics
- Pop-up displays
- Exhibition graphics

We can design for any type of banner or pop-up system and provide artwork to the manufacturer's specifications – in most cases uploading the final artwork direct to the manufacturer for production.

On larger exhibition stands, we are able to work with specialist stand designers to apply your brand consistently across the whole stand.
Packaging Design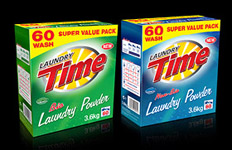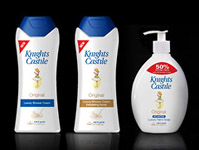 Your product packaging may be the first place that customers see your brand, so it's important to get the design right. Retail packaging only has a few seconds to grab customer's attention – the design has to work hard to stand out from the crowd.

Packaging can involve many different production processes and we have years of experience in tailoring our designs to suit different types of packaging materials.
Promotional Merchandise

We offer over 5000 products that can be branded with your company's logo or message.

Our partner company has over ten years of experience in selling a huge range of branded gifts, from low unit-cost items to premium corporate gifts. We offer excellent service and fast turn-around which, coupled with our design flair and the ability to send artwork to the manufacturer direct from our studio, means that you can be sure that your branded gift will be delivered on time and reflect well on your company.
Get in touch
We're a friendly bunch, with years of experience in delivering high quality, cost effective design solutions. We believe that your success is our success and we love new projects, large or small. So give us a call on 0845 468 0982 or visit our website to find out more.
www.insynccreative.co.uk
Related Products and Services
InSync Creative a creative design agency in herts

Corporate brochure design

Creative Advertising Campaigns and design concepts

Website design for small businesses

Packaging design graphics

Company Brand and logo designs

Exhibition design graphics

Modern responsive websites designed for business

5

stars based on

1

customer reviews
Write a review
By Daniel ,
Hi Mike, Just got the graphics through today, and they are absolutely superb - it's been a pleasure working with you.
Was this review useful?


Key Contacts

James Docwra
Partner
Tel: 0845 468 0983
Email: james

insynccreative.co.uk

Mike Firth
Partner
Tel: 0845 468 0984
Email: mike

insynccreative.co.uk
Opening Hours
| | |
| --- | --- |
| Monday | - 09:00 to 17:30 |
| Tuesday | - 09:00 to 17:30 |
| Wednesday | - 09:00 to 17:30 |
| Thursday | - 09:00 to 17:30 |
| Friday | - 09:00 to 17:30 |
| Saturday | - Closed |
| Sunday | - Closed |