Todays Opening Hours
Wednesday : 8:30-6:30
closed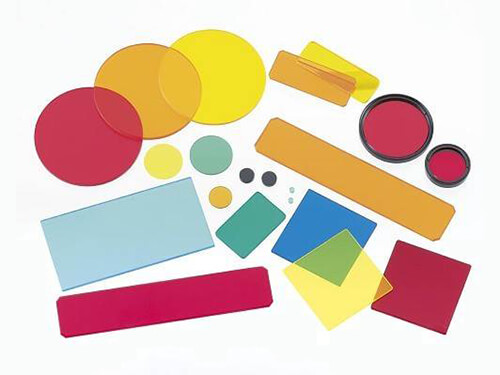 Welcome to GalvOptics Ltd
We have over 36 years experience in optical manufacturing, supplying optical filters, Infrared Optics, Ultraviolet Optics, Germanium Optics, Windows, Lenses, Prisms etc, and are specialists in the manufacture of custom optical components.

We provide the following products:

- Filters
- Germanium Windows
- Lenses
- Microscope Slides & Cover Slips
- Mirrors
- Prisms
- Schott Light Sources
- Silicon Windows
- Windows

To find out more about our product range Click Here

Look out for our new low price HOT ! optics

As one the leading independent Optical Manufacturers in the country, we understand the need to be flexible to our customers requirements, and as such, we hold large stocks of most optical glasses like; infrared optics, Ultraviolet Optics and Germanium Optics, this coupled with our on-going investment in state of the art equipment, means we have the ability to act as soon as an order is placed. Even for orders placed after 17.00hrs, we are often able to fulfil our customers' immediate requirements by 'next day' courier. This is helped by Galvoptics highly skilled and dedicated staff, and the location in Basildon one of TNT's main sorting depots (less than 0.5 mile from Galvoptics Ltd), enabling us to process and send UK 'next day' deliveries as late as 20.45hrs. For parts of Scotland, the cut off time is 20.15hrs, and Europe 19.00-19.30hrs.

We believe these key factors make Galvoptics Ltd the ideal choice for all your optical requirements.
Germanium Windows Anti-Reflection Coated
Galvoptics offers AR Coatings for 7-14 & 8-14um Regions which can be tailored to meet our customer's exact requirements.

For further information Click Here
Infrared Windows
Silicon Optics are ideally suited where weight sensitive applications are required that have a density of 2.329 g/cm 3 such as thermal imaging systems. We offer a complete customised coating service on request so please contact us to find out more.

For further information Click Here
IPL Optics
We are able to offer both a standard range of IPL Filters and a range of customised solutions for our customers so please get in touch or visit our website for further details.

For further information Click Here
Microscope Cover Slips
Galvoptics supplies one of the most comprehensive ranges of Microscope Cover Slips of which more information may be found by visiting our website.

For further information Click Here
Microscopic Slides
We also offer a range of high quality microscopic slide products which have been designed for slide mounted objects to be quickly inserted and removed from your microscope. These are available in packs of fifty ranging from £2.00 to £2.45 per piece.

For further information Click Here
Optical Filters
A range of genuine Schott Filters, Hoya Filters and Kopp Filters available as well as raw unpolished filter sheets that can be quickly made to the customers own specific requirements.
Optical Lenses
Galvoptics is able to stock both N-BK7 and Fused Silica Lenses in convex and concave formats. Additionally we can quickly produce custom lenses on request so why not get in touch for further details.
Optical Mirrors
With products under this category ranging from 2mm up to 300mm in diameter, Galvoptics offers one of the most comprehensive Optical Mirror supply services. A wide range of other shapes and sizes also available typically rectangular, hexagonal etc.
Optical Prisms
We offer customers a complete Optical Prism manufacturing service. Prisms can be manufactured from almost any material which can effectively transmit the wavelengths required for a specific application.
Optical Windows
The range of Optical Windows from Galvoptics is available from 2mm up to 300mm in diameter +/- 0.1mm. We also manufacture and supply square rectangular and hexagonal shapes so why not contact us or visit our website for more information.
Schott Cold Light Sources
From Ringlights, Focusing Lenses and Filters through to Spare Bulbs and Fuses, Galvoptics offers the full range of Schott KL Series Lightsources and Accessories for all of your microscope and machine vision applications.
Telescopic Products and Services
Galvoptics offers a full range of products and services for the amateur telescope enthusiast including Polishing Powders, Grinding Powders, Compounds and Telescopic Aluminising services. We also supply Telescopic Blanks made from Schott Suprax Low Expansion Material and offer a Telescopic Mirror Recoating service for Primary, Secondary Mirrors and Sextant Mirrors.
Optical Services
Galvoptics also provides a manufacture and supply service for Optical Assembly so whether you're an existing customer looking to downsize your internal workload or someone looking for a new partner in production Galvoptics is only a phone call away.
www.galvoptics.co.uk
Related Products and Services
Filters

Germanium Windows

Lenses

Microscope Slides & Cover Slips

Mirrors

Prisms

BK7 Windows

Calcium Fluoride CaF2 Windows

Focusing Lenses & Filters

SCHOTT EasyLed System

SCHOTT KL1500 LCD

Flexible Lightguides

0

stars based on

0

customer reviews
Write a review
Payment Methods
Visa
Cash
Visa Debit
Cheque
BACS
MasterCard
Online Bill Payments
Paypal
Maestro
Postal Orders
American Express
Payment Terms
Pro-Forma
15 days
30 days
60 days
Opening Hours
| | |
| --- | --- |
| Monday | - 08:30 to 18:30 |
| Tuesday | - 08:30 to 18:30 |
| Wednesday | - 08:30 to 18:30 |
| Thursday | - 08:30 to 18:30 |
| Friday | - 08:30 to 18:30 |
| Saturday | - Closed |
| Sunday | - Closed |