Todays Opening Hours
Saturday : Closed
closed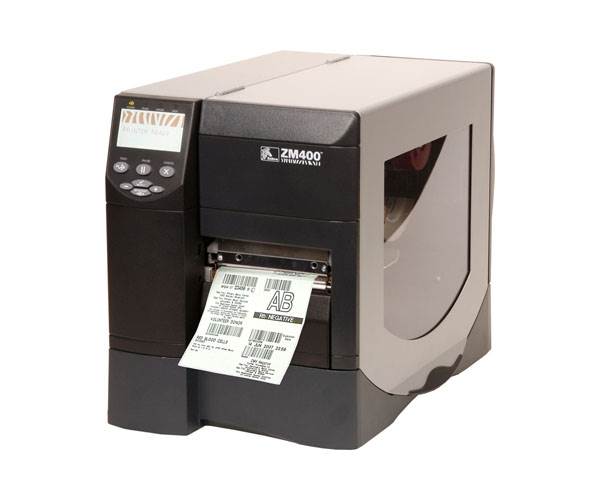 High Quality Labels and Label Printers, Dispensers, Rewinders & More
Auto ID Systems manufacture and supply a comprehensive range of Thermal Label Printers, Label Slitters, Label Counters, Rewinders, Applicators, Dispensers, Applicators Print Ribbons. This list of quality products is further backed by a wide range of accessories.

As a family run business Auto ID Systems is able to provide its customers with a complete service, from label design printing through to the supply of full systems to enable them to keep up with the ever increasing demand for new products in this technology.
Our Products
Thermal Label Printers
We supply a wide range of label printers including Desktop Barcode Printers, Mid Range, Industrial High Volume and Heavy Duty Thermal Label Printers.

To compliment our range of printers we are also able to supply the relevant software and consumables.

For more information on Label Printers Click Here
Rewinders
We stock and supply a wide range of label Commercial Label Rewinders from the well-known Labelmate range that allow you to quickly and neatly rewind printed labels onto cardboard cores so to find out more about the range of Rewinders from Labelmate why not visit our website.

For more information on Rewinders Click Here
Dispensers
Auto ID Systems offers a range of Handheld and Automatic Label Dispensers including products from the Labelmate range. We also stock and supply manual label dispensers that have been designed and manufactured to offer quick and portable hand use.

Applications for these high quality and durable dispensers include label rolls and more, so if you would like to find out more please Email us or give us a call.
Counting Systems
When it comes to counting systems our RRC-330 Reel to Reel counting system brings you new convenience in the form of a self-contained table top Label counting System, by utilising the pre-set counter.

When used in conjunction with the optional built-in encoder the RRC-330 allows length measurement and provides direct read out in both metric and British units.

To find our more about our Counting Systems Click Here
Unwinders
To keep your label production running smoothly you need a label unwinder to manage your label supply rolls.

We offer a great range of Labelmate products that include the family of heavy duty `UCAT` Label Unwinders all of which are bi-directional use.

This impressive range of unwinders includes the UCAT –S which offers unpowered trouble free use with its fixed brake.

We also offer the UCAT - 1 which is the classic Labelmate Unwinder with its adjustable speed-proportional braking.

The range continues with the UCAT-3 and the UCAT-40 Heavy duty Powered Label Unwinder which has an impressive 40cm roll diameter capacity.

If you would like more information about the whole range of Labelmate products Auto ID Systems is able to supply please get in touch.
Applicators
We are able to supply a broad range of applicators, from hand held products through to semi and fully automatic applicators.

The Towa Applicators from Auto ID Systems utilise our exclusive label edge detector we call the `Mech-Sensor System` which has been specifically developed to detect the leading edge of the label and provide absolute accuracy during dispensing operations.
Heavy Duty Label Rewinders
The CAT-3 Standard from Auto ID Systems is capable of handling labels up to 155mm wide and can wind a roll of labels up to 300mm diameter. Its torque and direction are fully controllable from the control panel and capable of providing plenty of power for use with the Labelmate Slitter.

To find out more information on the high performance and reliable range of quality products we are able to supply why not get in touch or go to our website, thank you.
www.auto-id-systems.co.uk
Related Products and Services
Heavy Duty Thermal Label Printers

Commercial Label Rewinder

Handheld Label Dispenser

Automatic Label Dispenser

Labels

Label Slitters

TSC Label Printers

Citizen Label Printers

TEC Label Printers

RRC 330 ACH Reel to Reel Label Counter.

Twin Cat 2 ACH

Inkjet Printing Systems

5

stars based on

2

customer reviews
Write a review
By Kathryn Mcintosh , Pelikan Hardcopy Scotland Ltd
I can confirm that Pelikan Hardcopy Scotland Ltd. has been trading with Auto ID Systems Ltd. since October 2007, and that this trading relationship has been a very successful one. From a suppliers' perspective, the ideal customer and from a personal perspective, always a pleasure.
Was this review useful?


By Simon Brown – Managing Director , Northern Label Systems Ltd
Through our trading period we have always received an excellent service for the many types of products Auto ID Systems Ltd supply at the very best and most competitive prices and also with a speedy delivery.
Was this review useful?


Payment Methods
Visa
Visa Debit
Cheque
BACS
MasterCard
Direct Debit
Maestro
Opening Hours
| | |
| --- | --- |
| Monday | - 09:00 to 17:00 |
| Tuesday | - 09:00 to 17:00 |
| Wednesday | - 09:00 to 17:00 |
| Thursday | - 09:00 to 17:00 |
| Friday | - 09:00 to 17:00 |
| Saturday | - Closed |
| Sunday | - Closed |