Todays Opening Hours
Monday : 8:30-6:00
Open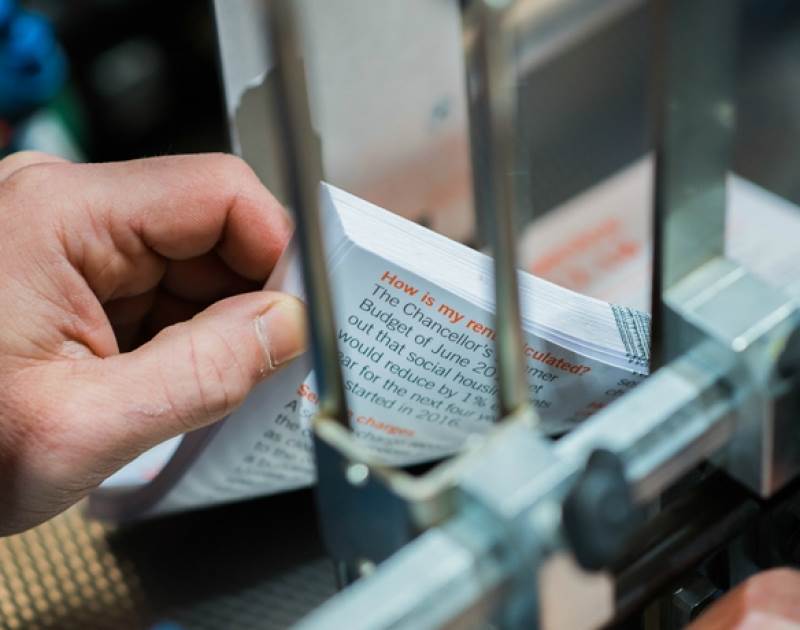 Design. Litho Print. Direct Mail Marketing Agency. Mailing Houses
Since 1983 Washington Direct Mail has been delivering a wide range of professional direct mail and printing services to customers including local government, small businesses, corporate and charities to name but a few covering:

...• Full Direct Mail
...• Printing
...• Litho Printing
...• Variable Digital Printing
...• Digital Labels
...• Finishing
...• Polywrapping

• Auto Enclosing & Hand Packing
• Mailmark Reporting
• Mailsort
• Design
• Email & SMS Campaigns
• Data Management
• Service

We work hard for our customers to achieve the right results they need by combining excellent preparation with strong attention to detail and pride in the work we undertake. This ethos carries throughout the whole company from initial contact to delivery which is evident by the ISO9001 and 14001 we have achieved for both quality and traceability.

Our company has been built on trust, teamwork and great people and our ability to provide every one of our customers with a second to none direct mailing and printing service.

All of the above services come with 100% guaranteed mailout and 100% guaranteed match mailing through weight measurement and OCR.

To find out more about us Click Here

Direct Mail Marketing Agency

If you need to deliver mail and campaigns to high volumes of customers specific to each individual, our transactional direct mail service is for you.

When dealing with a combination of variable data and high volumes you need to be confident that every single pack for every single customer is accurate and that's why at Washington Direct Mail we've significantly invested in new data management techniques to achieve the right results time after time.

This service offers a range of options such as auto-enclosing, hand packing and Polywrapping, short notice mailing within two to three hours, printed postage impression account holder, PAF validation, MailMark Partner and Mailsort Service.

For more on Direct Mail Click Here

Litho and Digital Print

Digital Print

If you need something in a hurry such as sales presentations, menus, invitations or reports no matter how few Washington Direct Mail offers a complete digital printing service.

We provide a fast and efficient service with a fast turn around to include customising everything from images and text through to barcodes with no additional set-up costs or slow down of the printing process.

We also offer options such as short notice digital printing within twenty four hours, urgent last minute printing within two to three hours with an optional while-u-wait service.

Litho

Washington Direct Mail are the specialists to come to when you need a high volume lithographic printing service. As specialists in this area we offer an unbeatable service with benefits to include:

...• Low cost per item at volume
...• Higher quality print crispness
...• Higher quality CMYK colour matching
...• Wider range of available paper stocks

For more on Litho and Digital Print Click Here

Marketing Campaign Management

We do more than just get your message across.

We deliver high quality direct mail and lift response by delivering personalised email with instantaneous response options. We also use text messaging to access people on the move to engage your customers giving you the opportunity to get their attention.

...• Advice on your marketing
...• Expert advice
...• Multi-channel campaign integration
...• Data cleansing & segmentation
...• Response handling
...• Ongoing account management
...• Idea generation
...• Quality control
...• Overhead management

By using customer segmentation we will help you to create a campaign that will combine print and digital activity to engage your customers at all times and in the places where they will react.

For more on Marketing Campaign Management Click Here

Design

At Washington Direct Mail we offer you the full design service from creating a campaign to just tweaking or resizing your artwork at the last minute to ensure your print is ready. We have the right facilities to make this a reality.

That's not all because we can help you to integrate variable data, images and personalisation too.

Direct mail, email and sms messages can all be tailored to reach your customers and prospects so why not let us turn your data into hyper-personalised creative to drive higher response rates and get you noticed.

We offer you a free design consultation service so why not get in touch with Washington Direct Mail to find out more.

For more on Design Click Here
Related Products and Services
Direct Mail Marketing Agency

Mailing Houses

Direct Mail Marketing

Direct Mail

Marketing Campaign Management

Marketing Campaign Management

Marketing Campaign Management

Marketing Campaign Management

Litho and Digital Print

Litho and Digital Print

Litho and Digital Print

Litho and Digital Print

Design

Design

Design

5

stars based on

6

customer reviews
Write a review
By Tarryn Rhodes , Ryan Direct Group
A massive thank you – the launch went really well and everyone has commented on your fabulous new headers and cards.
Was this review useful?


By Francesca Wilson , Radio Times
I have to say that I've been really impressed by WDM – it's been efficient and pleasant experience working with you and your team throughout – thank you!
Was this review useful?


By Gemma Bentley , Beacon Creative
Your service has been outstanding! Really happy with the time and effort you have given us, really been made to feel like a valued customer. We will be highly recommending you to everyone we come in contact with! Perfect and exceptional service!
Was this review useful?


By Tony Trueman , British Sociological Association
Over the years we've always found WDM to be reliable and cost-effective for our mailouts, with good customer service
Was this review useful?


By Andrew Robson , Newcastle Falcons
"WDM provided a full service from printing all the inserts to despatching the letters and turned around the job quickly and efficiently. I would have no hesitation in recommending their services."
Was this review useful?


By Elaine Mojarab , Gateshead Council
We have found WDM to be completely reliable and pro-active with all the work they have processed for us.
Was this review useful?


Associations
Approvals & Certificates

ISO 9001 Quality management systems

OHSAS 18001

ISO 14001 Environmental management
Events & Shows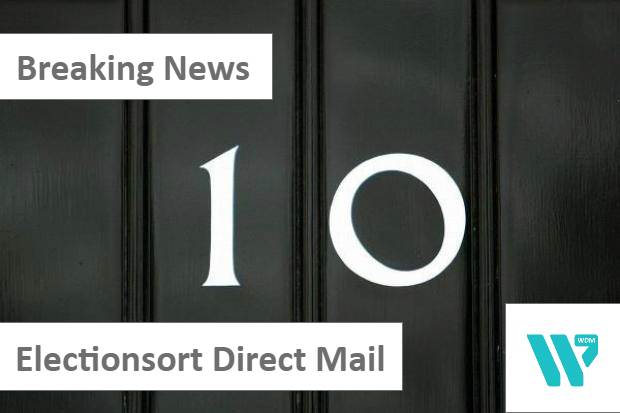 Royal Mail 'Electionsort' Service Available through WDM
Key Contacts

Lynn Beasley
Director
Tel: 01914875148
Email: info

wdmonline.co.uk
Payment Methods
Visa
Cash
Visa Debit
Cheque
BACS
MasterCard
Online Bill Payments
Paypal
Direct Debit
Maestro
Postal Orders
American Express
Diners Club Intl
JCB Cards
Payment Terms
Pro-Forma
15 days
30 days
Opening Hours
| | |
| --- | --- |
| Monday | - 08:30 to 18:00 |
| Tuesday | - 08:30 to 18:00 |
| Wednesday | - 08:30 to 18:00 |
| Thursday | - 08:30 to 18:00 |
| Friday | - 08:30 to 18:00 |
| Saturday | - Closed |
| Sunday | - Closed |