Todays Opening Hours
Thursday : 8:30-12:00 & 2:30-5:30
closed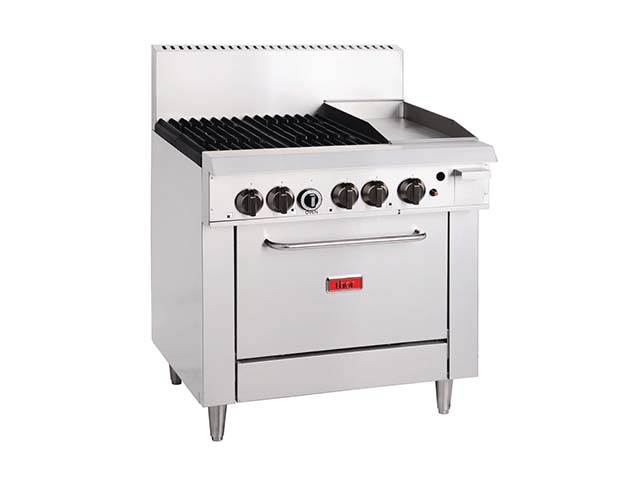 Shopfitting Supplies | Bar & Catering Equipment
Quote "Businessmagnet" for our best prices
Shop-Equip Ltd was established in 1989 to provide commercial equipment to the retail and hospitality industries from leading manufacturers, direct to you at the best possible prices and with outstanding customer service.

Our aim is to make sure that your buying experience is as pleasurable as possible. We value your custom and want you to become one of our thousands of regular customers making www.shop-equip.com your first point of call for catering equipment and Shopfitting supplies. You can place your order over our 128bit secure website, or contact our product advisors on 01623 741 500 for further help and assistance. And with flexible lease finance options we can help you spread the costs to help you and your business succeed.

For more information about us Click Here
Products
Our product range is continually growing to bring you the equipment you and your business need to succeed and includes the latest models and innovations from leading manufacturers, all at discounted prices. With a comprehensive range of products including prime cooking equipment, servery and display units, storage and display refrigeration, ware washing and much more, Shop-Equip is your one stop shop for commercial catering equipment.

Our own joinery factory enables us to offer you high quality service and display units for both retail and hospitality premises, and utilises the latest technology in CNC machinery. Readily available in stock, or despatched within 5 to 7 working days we can also offer a bespoke service should you need something specific.

To view our Special Deals that are updated on a regular basis Click Here

Commercial Catering Equipment
Whether you are looking for light duty table top fryers, grills or griddles, bains marie, microwaves or modular kitchen systems Shop-Equip can help save you time and money. Working with leading manufacturers such as Lincat, Parry, Blue Seal, Samsung, Rollergrill and more we aim to offer you the best equipment at the best price. And don't forget with our "price promise" should you find the same piece of catering equipment cheaper elsewhere, then call us on 01623 741 500 and we will aim to match it for you!

To view our range of Catering Equipment Click Here

Commercial Refrigeration
Massive selection of commercial refrigeration for storage and display purposes. Whether it be for kitchen storage, or front of house display we can offer a wide range of commercial refrigeration including stainless steel coolers and freezers, preparation counters, serve overs, multidecks, wine chillers and more. For the best service and fantastic prices visit www.shop-equip.com or call us on 01623 741 500 today.

To view our range of Refrigeration Click Here

Shopfitting Supplies
A complete range of shopfitting supplies including modular shelving, timber counter systems, slatwall panels and accessories, greeting card display units and so much more, Shop-Equip can save you time and money on our standard range of retail furniture. Don't forget, because all timber displays are manufactured by Shop-Equip, we can help you with your bespoke requirements. From one off requirements to full roll out programmes we can delivery on budget and on time. Call us today with your requirements and see why Shop-Equip is the number 1 supplier of retail, catering and hospitality equipment within the UK.

To view our Retail Equipment Click Here

Customers
Our customers range from small independent, owner managed businesses to medium and large enterprises including Local Authorities, councils, schools, health authorities as well as Blue Chip organisations. We are often lower priced than suppliers offering so called special discounts enabling you to save money, yet maintain the level of service you would expect. With over 175,000 satisfied customers, it is clear that you like to be offered quality products at low prices, and judging by the high number of repeat orders, you also appreciate the professionalism of our staff who are the people making it all happen.

Warranty
All our products come with a manufacturer's 1 year parts and labour warranty unless otherwise specified. In the unlikely event of a problem, all you do is contact Shop-Equip and we will provide you with alternative technical assistance or raise the service call with the manufacturer for you.

Investors in People
The supply of commercial equipment depends upon people. It is clear that the better the people, the better the business. Therefore, the most important investment any organisation makes is in the people who work for it. By investing in the development of the people in Shop-Equip, we aim to offer you the best products, at the best possible prices, with the best level of service, for now and for the future.
Related Products and Services
Thor 4 Burner LPG Oven

Buffalo Coffee Percolator

Green Star GS350 Glass Washer

Blizzard BCS13UECA Condenser Unit

Counter Top Label Printers

Fashion Display Fixtures

Mannequins, Busts & Body Forms

Outside Storage and Displays

Dump Bins

Shop-Equip Ltd

Back Bar Bottle Cooler in Black

Premier Range Dumbwaiter with Doors

Dualit Coffee Grinder

500 Series Stepped Crisp Display Counter

Double Sliding Door Chiller

Banknote Counter & Counterfeit Detector

Sharp XE-A217 Cash Register Black

Cleaning Chemicals

Shopfitting Supplies

Commercial Refrigeration

Commercial Catering Equipment

5

stars based on

6

customer reviews
Write a review
By Customer Review ,
Easy to buy from, No hassles, No worries. Got what I wanted and it was quickly delivered. I had no need to contact anyone with regards to my order. Nice and easy.
Was this review useful?


By Customer Review ,
Made an enquiry prior to purchasing. prompt reply. very helpful service.
Was this review useful?


By Customer Review ,
Delivery very fast, would recommend
Was this review useful?


By Customer Review ,
Delivery very fast, would recommend
Was this review useful?


By Customer Review ,
Excellent service, kept informed of potential late delivery but I received my order a day earlier than expected. Will be buying from you again and will recommend. Thank you.
Was this review useful?


By Customer Review ,
Brilliant service provided and more than happy to help out and assist me.
Was this review useful?


Payment Methods
Visa
Cash
Visa Debit
Cheque
BACS
MasterCard
Paypal
Maestro
Opening Hours
| | |
| --- | --- |
| Monday | - 08:30 to 12:00 & 14:30 to 17:30 |
| Tuesday | - 08:30 to 12:00 & 14:30 to 17:30 |
| Wednesday | - 08:30 to 12:00 & 14:30 to 17:30 |
| Thursday | - 08:30 to 12:00 & 14:30 to 17:30 |
| Friday | - 08:30 to 12:00 & 14:30 to 17:30 |
| Saturday | - Closed |
| Sunday | - Closed |