Todays Opening Hours
Tuesday : 8:30-7:00
closed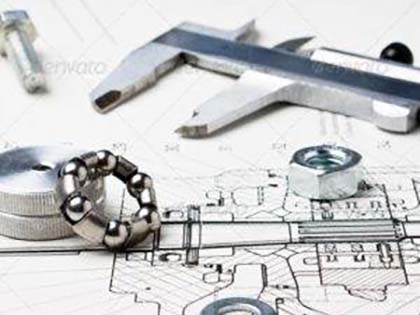 Supporting Industry With Quality Measurement Solutions And Advice
A-Met Metrology provides a quality consultancy and measurement support service to a wide range of industries including the Automotive, Aerospace, Medical, Construction, Off-Highway and Renewable Energy.

A-Met Metrology has over fifteen years of experience working in the Automotive Industry in low to high volume manufacturing output sectors in OEM, tier 1 and Tier2 customers and suppliers.

We are also able to offer a Sub Contract Measurement service via onsite programming of portable measurement arms, CMM machines and portable measurement arm hire so whatever your metrology needs are we will find you the perfect solution.

For more about us Click Here
Sub Contract Measurement
CNC CMM Capability
From product validation on one off components through to batch measurements and on going product verification services we have the capacity to handle a wide range of components in both size and shape.

Measurement capacity:

...• 1500mm X axis
...• 1000mm Y axis
...• 500mm Z axis

Why not let A-Met Metrology take care of the all of your measurement data requirements.
Optical CNC CMM Capability
A-Met Metrology also utilise optical CNC CMM capable of measuring volumes of 300 x 200 x 150mm XYZ, the Z measuring range has 150mm Z axis.

Typical components catered for include:

...• Bearings
...• Small Pressings
...• Printed Circuit Boards
...• Small Gears
...• Small Stamped Pressings

To find out more Click Here
Onsite Support
Onsite and Offsite 3D Laser Scanning Capability
3D Laser Scanning using Hexagon Romer Portable Laser and Touch Probe Measurement and 3D Pc-Dmis Portable software for analysis.
Accessories and Styli
A-Met Metrology is also an approved dealer for Hexagon and Renishaw Probes and able to offer all systems at very competitive prices so to find out more why not visit our website or contact us directly for a quick quotation.
Measurement Software Sales
As a leading provider of a range of quality measurement and inspection services A-Met Metrology offers a range of cost effective Software products that have the capacity to be used on a wide variety of inspection equipment including:

...• PowerINSPECT
...• Decam
...• Hexagon
...• Pcdmis

This is just a tiny sample of the wide range of measurement support services A-Met Metrology is able to provide so to find out more why not head over to our main website, thank you.
www.amet-metrology.co.uk
Related Products and Services
Sub-Contract Measurement

Sub Contract Measurement Herefordshire

Off Site 3D Laser Scanning

On Site 3D Laser Scanning

Swift-Fix Fixturing System

Equipment Hire

Equipment Sales

Portable CMM Sales

Accessories and STYLI

Lean Methodology

Training

GDT Advice

5

stars based on

1

customer reviews
Write a review
By Chris Coe , Central Engineering Ltd
The whole measurement process was completed rapidly with the complete turnaround from collection of workpiece, programming the CMM and creating the measurement reports was achieved within 24 hours. Fast, friendly service that we received from Amet-Metrology enabled us to get this job done within our tight time frame to the high standard required for this one off component.
Was this review useful?


Payment Methods
Cash
BACS
Paypal
Direct Debit
Opening Hours
| | |
| --- | --- |
| Monday | - 08:30 to 19:00 |
| Tuesday | - 08:30 to 19:00 |
| Wednesday | - 08:30 to 19:00 |
| Thursday | - 08:30 to 19:00 |
| Friday | - 08:30 to 19:00 |
| Saturday | - Closed |
| Sunday | - Closed |