Todays Opening Hours
Wednesday : 9:00-5:00
Open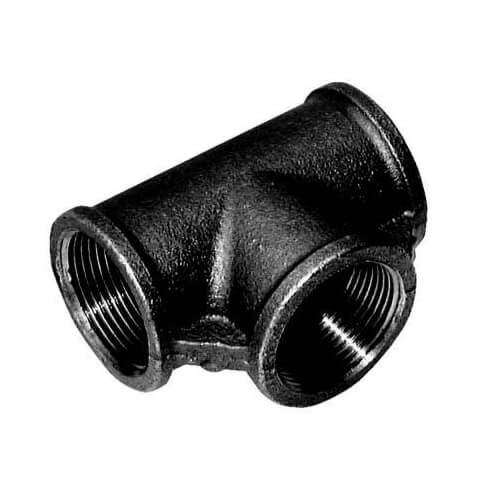 Leading Supplier of Water Pipe, Fittings, Water Meters, Hose & More

Pipestock is a trade distributor of a massive range of pipework, fittings, accessories and tools.

We specialise in supplying various types of plastic pipe, including: ABS, PVC / uPVC /PVCu, and MDPE water pipe. We also stock fittings for all of these in order to provide a full pipework system.

Our extensive range of products is always growing and now incorporates plumbing tools, industrial hose and fittings, handrail systems, compressed air pipework systems, water filters, and much, much more.

Whether you're a sole trading plumber, a DIY enthusiast, or a large multinational company, our service is always of the highest quality.

...- NO MINIMUM ORDER
...- NEXT DAY DELIVERY
...- ORDER ONLINE OR CALL - 0845 6341053

Product Categories

Push Fit Plumbing

We now supply an excellent range of push fit plumbing fittings.

Our push fit products are designed for use in heating systems and are Twist & Lock style.

Our pipe is available in lengths and coils, manufactured from polyethylene or polybutylene.

For more on Push Fit Plumbing Click Here

Nerrad Tools

Pipestock supply a vast range of Neerand Pro Tools. These tools are manufactured to the highest quality, they incorporate innovative ratchet action.

The full range can be found on our website.

For more on Nerrad Tools Click Here

Gastite

Gastite products we supply include; Coils, Fittings, Sleeving, Complete Kits and Accessories.

These provide an excellent alternative to copper gas pipe, suitable for butane, natural gas or propane.

Gastite products are approved to BS 7838

For more on Gastite CSST Click Here

MDPE

Pipestock is the UK's premier supplier of MDPE pipe, fittings and valves.

MDPE pipework is very popular and is commonly used for water transportation, including potable water, wastewater, general purpose water transportation, drainage and sewerage.

Our range is manufactured from A-grade medium density polyethylene, which is tough, yet flexible, and also provides resistance to internal abrasion, corrosion, chemical, algae, bacteria,and fungi.

Our black and blue MDPE pipe is WRctested and WRAS approved, which means that it is approved for the transportation of potable water for human consumption.

For more on MDPE Pipe, Fittings and Valves Click Here

Hose

Pipestock now stock and supply a huge range of industrial hose and fittings.

Our delivery and suction hose range includes braided PVC, layflat, flexible nylon, food grade, and oil grade hose.

We also provide compression hose fittings, cam and groove fittings, lever lock couplings, Jubilee clips, and hose tails in brass, stainless steel and polypropylene.

To view and purchase from our vast range of products, please visit us today.

For more on Hose & Fittings Click Here

Tracpipe

Pipestock provide a range of TracPipe pipe and fittings, for the conveyance of natural gas, propane and butane.

TracPipe pipe is manufactured from stainless steel and created to be semi-rigid with its 'corrugated' design. This means that installers can bend the pipe by hand to the desired shape eliminating the need for elbow and bend fittings, and with the AutoFlare technology incorporated in the TracPipe fittings, hot work is not required. This makes TracPipe an ideal alternative to traditional copper pipe.

TracPipe adheres to all the relevant British gas pipe regulations; you can read more about these on our website.

For more on Tracpipe Click Here

ABS

Pipestock supply a vast range of ABS pipe, fittings and valves.

ABS pipe systems are suited to food & beverage production, sewerage, and water treatment applications.

Our range is manufactured from A-grade acrylonitrile butadiene styrene, which provides an operating temperature range of -40°C to 70°C,chemical and corrosion resistance, strength, toughness, and a smooth bore which minimises lime scale build-up and promotes flow.

All ABS pipework stocked by Pipestock meets standards set by the Water Regulations Advisory Scheme (WRAS) and WRc, while complying with BSIKitemark regulations and British Standards.

For more on ABS Pipe Click Here

PVC

Pipestock have huge supplies of PVC pipe, fittings and valves available today.

Our PVC pipe and fittings are ideal for use in many industries for the transportation of many acids, alkalis and chemical concentrates, as well as sewerage and water treatment applications. Our range of PVC products are manufactured from A-grade polyvinyl chloride – unplasticised (also known as PVCu and uPVC), which provides an operating temperature range of 0°C to 60°C.

Our PVC pressure pipework is made to exacting standards. The pipework is WRAS approved to transport potable water and has been manufactured in accordance with BS3505 and EN1452-2 standards, and our PVC pipe fittings are manufactured in accordance with BS4346 Part 1.

Visit Pipestock online today for more technical information and to purchase PVC pipework systems.

For more on PVC Pipe Click Here

Water Meters

Pipestock are a number one supplier of water meters at incredibly LOW prices in the UK.

Water Meters are an essential part of many pipe systems, including those which supply blocks of flats or other dwellings, or applications involving metering. We have a huge range of single jet, multi jet, Woltmann, concentric, andirrigation meters, as well as the manifolds and other essential water meter accessories.

For connecting a new water meter into an existing pipe system,please contact our sales team who are always happy to provide guidance.

For more on Water Meters Click Here

Stainless Steel

Pipestock now carry a huge range of stainless steel pipe, tube, fittings and valves.

Our stainless steel range is ideally suited for industrial applications, such as, water conveyance, petrochemical, food and beverage, hydraulic, and instrumentation.

We also supply an extensive variety of stainless steel hose fittings, from camlock / cam and groove, and lever lock, to hose tails and Jubilee clips.

Visit Pipestock today to view our growing range of stainless steel products.

Malleable Iron

We now increased our portfolio to include a range of Malleable Iron products:

...- Tube
...- Georg Fischer Threaded Pipe Fittings
...- Crane Threaded Pipe Fittings
...- Accessories

Malleable Iron provides a resistance to impact and has a high level of ductility.

Polypropylene

Pipestock have polypropylene pipe, fittings and valves in stock today.

Polypropylene pipework is specially designed to convey the most hazardous of chemicals, at higher temperatures, with typical applications including: acid, alkali and effluent conveyance, and chemical processing, industrial waste treatment and pharmaceutical use.

Our fully matched pressure pipework system is manufactured from A-grade homopolymerpolypropylene (also referred to as PPh) material,which provides an operating temperature range of 0°C to 100°C.

For more detailed information on the chemical, acid and alkali resistance of polypropylene pipework, please call Pipestock today.

Compressed Air

Pipestock supply the AIRpipe range of pipe, fittings and valves, for use in compressed air systems.

The AIRpipe pipe is manufactured from aluminium, with a maximum working pressure of 13 bar / 188 psi. The fittings are manufactured from aluminium, polymer, carbon steel or stainless steel, and provide quick and easy connections.

The entire AIRpipe range is corrosion, vibration and heat resistant, and its low friction inner surface provides a reduced pressure drop.

To see our complete range of AIRpipe compressed air products, visit Pipestock today.

Tefen Tube & Fittings

Pipestock now supply Tefen Tube and Fittings.

These include a range of HDPE tube in imperial and metric sizes and a variety of polypropylene and nylon fittings in BSPT and BSPP.

The Tefen range is suitable for use in even the most demanding industrial applications.

For any further information don't hesitate to give us a call.

Geka Quick Release Hose Couplings

The Geka range of quick release hose couplings feature a claw lock to provide a completely secure, yet quick and easy solution for connecting hose, taps and valves.

They are available in sizes of 1/4" - 4"
Applications they are suitable for include air and water

Different sizes should not be mixed, these quick release fittings are not interchangeable. Further information can be found on our website.
Related Products and Services
Malleable Iron Pipe Fittings

Tefen Tube & Fittings

Geka Quick Release Hose Couplings

Stainless Steel 316 Pipe

Disc and Screen Water Filters and Strainers

Blue MDPE Pipe Coils

Industrial Delivery and Suction Hose

Metal Valves

Nerrad Tools

Jubilee Hose Clips

Chains and Ropes

Camlock Cam and Groove Hose Couplings

Handrail System

ABS Pipe Fittings

VESDA Aspirating Smoke Detection ABS

MDPE Gas Pipe Coils

Layflat Hose Assembly

Clear PVC Pipe

0

stars based on

0

customer reviews
Write a review
Payment Methods
Visa
Visa Debit
Cheque
BACS
MasterCard
Maestro
Opening Hours
| | |
| --- | --- |
| Monday | - 09:00 to 17:00 |
| Tuesday | - 09:00 to 17:00 |
| Wednesday | - 09:00 to 17:00 |
| Thursday | - 09:00 to 17:00 |
| Friday | - 09:00 to 17:00 |
| Saturday | - Closed |
| Sunday | - Closed |