Todays Opening Hours
Thursday : 8:30 - 5:30
closed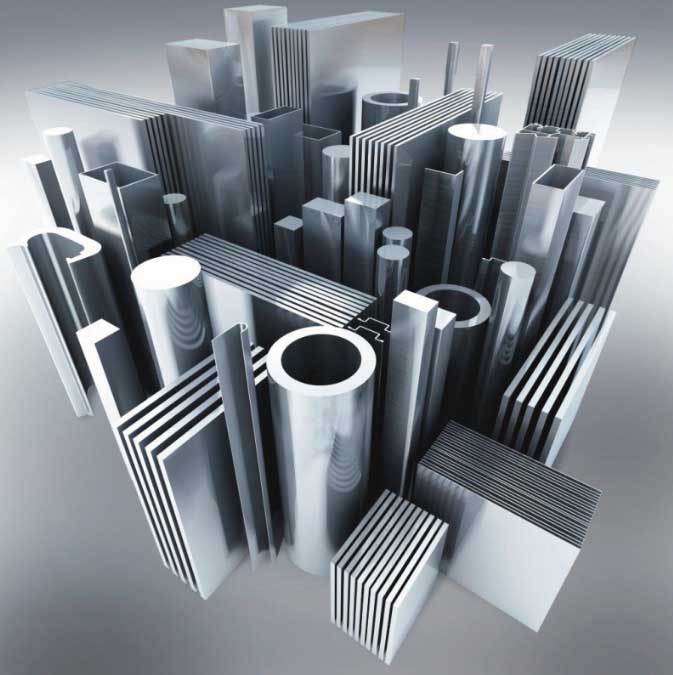 Welcome to Aalco Metals Ltd - Independent Metal Stockholder
Aalco is the UK's largest independent multi-metals stockholder with an extensive inventory of aluminium, stainless steel, copper, brass and bronze in all semi-finished forms available from 18 service centres nationwide. Ongoing investments in stock, processing & finishing services, technology and logistics ensure on-time delivery of every order large or small.

Aalco provides customers with a cost-effective single source for all their metals requirements, together with a comprehensive processing service which includes polishing, coating, blanking and 'cut to length'. No order is too large or too small and Aalco offers a responsive and competitive service for supplying anything from single item orders to major JIT contracts, tailoring this service to the individual needs of every customer from small local businesses to major multinational corporations.

The Aalco inventory includes aluminium, stainless steel, copper, brass, bronze and nickel alloys in all semi-finished forms, covering a wide range of grades/alloys, shapes and sizes - both industry standards and special or bespoke items for particular applications or individual customers.

With 18 service centres nationwide, Aalco delivers on-time to every corner of the UK. Every Aalco service centre holds stocks to meet the immediate needs of customers in their local area, backed up by bulk stocks held at a central warehouse. Whatever your requirement, in whatever quantity, your local Aalco service centre is ready and willing to satisfy your needs.

For a quotation, for further information, more extensive technical information, advice on product selection or to place an order, please contact your local Aalco service centre.

Standard Stock & "Specials"

By providing customers with a cost-effective single source for all their metals requirements, over 50% of Aalco sales are made up of non standard or customer special products.

The Aalco 'multi - metal' standard stock range includes over 10,000 items.

This combines with a comprehensive processing service offering items cut to customer's instructions as well as finishing and coating. In addition, Aalco regularly arranges sub-contract processing using a range of approved suppliers.

Service

The most comprehensive stock range; the highest investment in processing equipment; local service centres nationwide; helpful, friendly, knowledgeable staff and the industry's biggest fleet of delivery vehicles - it all adds up to unbeatable service.

Aalco has maintained market leadership over many years through an absolute dedication to customer service - a service level that is continuously monitored and improved through key performance indicators.

That's why, for reliable, on-time delivery of exactly what you want, when and where you need it, whether it's a small one-off item or a complex JIT contract, Aalco is the essential first choice.

People

Exceptional customer service starts with people. Aalco develops and retains high quality people using a variety of 'in house' courses which cover both skills training and product knowledge. Customers can expect to receive a quick and informed response to any enquiries for material or for information.

Aalco attracts, develops and retains high quality people. Continuous development of their skills include in-house product training programmes giving them a good understanding of the full range. This ensures customers benefit from assistance in materials selection and choice of the most cost effective processing options.

Quality

Aalco takes great care when selecting manufacturing sources for its products and every mill we use is measured against a series of predetermined quality control requirements.

All products supplied by Aalco conform to the relevant BS or international standard and a certificate of conformity or analysis can be supplied on request.

Aalco service centres operate a quality manual designed to ISO9000/2000 requirements. Many vendor approvals and bespoke quality control systems are operated through individual Aalco service centres, including aerospace approved materials from Southampton and Hull.

Road Transport Products and Export

The Aalco stock of products for the Road Transport Industry is expanding rapidly making Aalco the fastest growing supplier to this sector - Please contact your local service centre for a free copy of the latest catalogue.

The wide Aalco stock range is of great interest to customers throughout the world seeking ready availability of semi-finished metal alloys. Because export customers have specialist requirements in areas such as packaging and documentation, all exports from Aalco are handled by a dedicated team located at our Southampton service centre.

Energy, Offshore & Process Industries

Aalco has established a Contract Services Division to meet the specialist project requirements of the energy, offshore and process industries.

Based at Aalco's branch in Hull, the Contract Services team includes a number of staff with extensive experience in the sector. With the backing of Aalco's huge UK stock as well as access to the Amari Group's full pan-European stock and sourcing network the new Division provides the process industries with an outstanding service for all project requirements. Customers served range from nuclear fuel reprocessing, where Aalco has recently completed a £1million+ contract for Duplex Stainless Steel, to onshore/offshore oil, gas and petrochemical where Aalco has ongoing exclusive supply contracts.
Related Products and Services
Sheet, plate, profiles and tube from Aalco

Aalco has 19 Service Centres across the UK

Kasto Automated Picking System

Stainless Steel Handrail System

Aluminium Extrusion

Aalco Metals Ltd - Glasgow

0

stars based on

0

customer reviews
Write a review
Associations