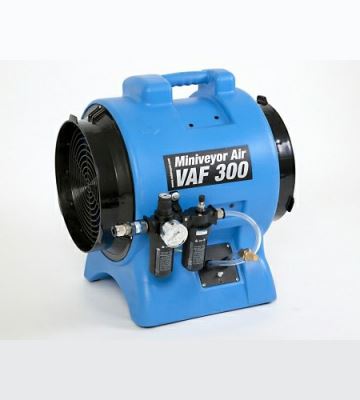 Air Movers for Confined Spaces
Miniveyor Air VAF-300P-FRL Driven Exhaust Blower
The VAF-300P-FRL is an intrinsically safe air mover. It is ideal for blowing clean air into a workspace and for extracting dust and fumes.

Our air blowers and manufactured to provide maximum power whilst being lightweight and portable.

This models comes pre fitted with a lubricator and a filter regulator, the body is constructed from a dual wall polythene rotational moulding to withstand blows and knocks.

To find out more or view our other air blowers, take a look at our website.