Todays Opening Hours
Sunday : Closed
closed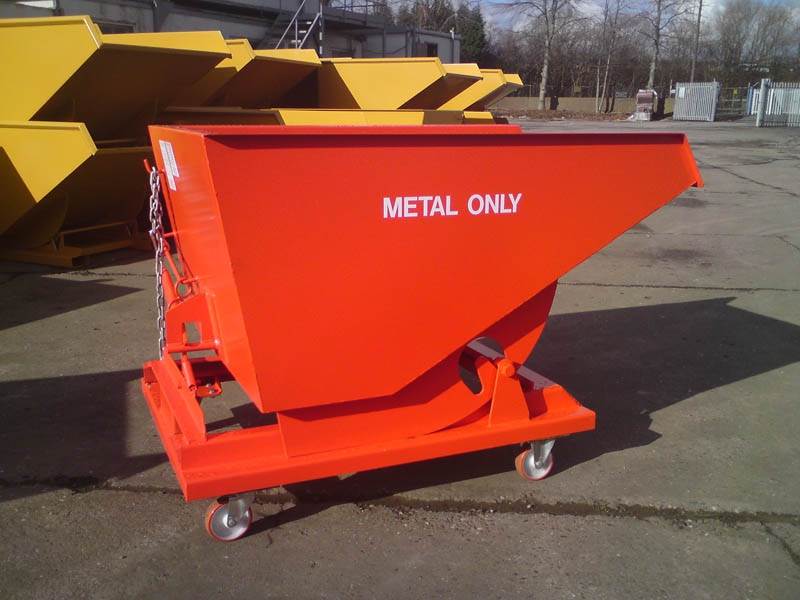 Who are DtEC - Tipping Skips
As a leading manufacturer and supplier of Forklift Attachments DtEC is able to provide a superior range of products to the construction, warehousing, industrial industries and more including bespoke attachments that can be created to meet your exact requirements.

DtEC supplies a vast range of materials handling equipment such as hydraulic attachments, tower crane attachments, castors, wheels and pallet trucks.

We hold a large stock of equipment ready for delivery because we understand that in certain circumstances next day delivery is priority.

We also provide free site surveys to make sure our customers receive the best service for their business. This will ensure we provide you with the most cost effective solution so whatever your line of work we will supply you with the right type of equipment for your trade.

DtEC Materials Handling also supplies a wide range of standard attachments so why not get in touch to find out more.
Industrial Tipping Skips
Our range of industrial tipping skips all come with a range of options to meet all of your needs and are available as follows:

...• Steel Lids
...• Mesh Height Increase
...• Heel Pin Fittings
...• Canvas Tops
...• Lifting Lugs
...• Auto Tipping

With litre capacities ranging from 350 to 2400 and lengths ranging from 1320mm to 1980mm DtEC Materials Handling offers one of the most comprehensive ranges of industrial tipping skips so why not head over to our website to find out more.

For more on industrial tipping skips Click Here
Economy Tipping Skips
Self-tipping skips provide the perfect way for transferring materials and rubbish. Our economy tipping skips are manufactured from 3mm plate steel with a reinforced angle top.

The bases of these models are either a 2 or 4 way entry system both of which are suitable for castors.

The models also feature tip handle, safety retaining chain and self return and automatic reset mechanism.

For more on economy tipping skips Click Here
The DtEC Teleskip
This is our very latest addition to our range of material handling equipment and offers the ultimate in telehandler safety within the cab at all times.

The teleskip automatically locks and unlocks behind the fork heels and no safety retaining chain is necessary as the tipping is controlled within the cab itself.

Advantages include:

...• Automatically locks/unlocks from behind the fork heels
...• Driver ALWAYS in the safety cab
...• No hydraulic hoses to attach
...• Controlled tipping from within the cab
...• Easy maintenance
...• Less wear and tear on both teleskip and telehandler

To find out more about the DtEC Teleskip please Click Here
General Material Handling
DtEC also offers a wide range of general material handling equipment including but not limited to:

...• Fork Mounted Hooks
...• Castors and Wheels
...• Pallet Trucks
...• Hydraulic Attachments
...• Fork Extension Sleeves
...• Forklift Man Riding Safety Platform
...• Crane Man Riding Safety Platform

For more on material handling Click Here
Tower Crane Attachments
We can supply tower crane attachments including concrete pouring skips, crane forks, block grabs and boat skips.

DtEC also offers the SLAPP Clamp which is a safe and lightweight adjustable pressing pallet lifter that provides users with a much safer and more lightweight alternative to brick forks.

For further details about all products supplied by DtEC Materials Handling please visit our website or get in touch and we will be more than happy to help.

For more on tower crane attachments Click Here
Site Products
Site products is another site of ours that specialises in supplying the best equipment and products to clients in the UK, to visit our online store please Click Here
DtEC Video
www.tippingskips.com
Related Products and Services
Industrial Forklift Tipping Skips

Forklift Tipping Truck

Teleskip

Fork Mounted Hooks

2 Man Safety Platform

Fork Mounted Hooks

Forklift Tipping Skips

Fork Extensions

Teleskip

Teleskip

Pallet Trucks

Boat skipS

Block Grab

Concrete Pouring Skip

Boat skip

Concrete pouring skips

SLAPP Clamp

Block Grabs

0

stars based on

0

customer reviews
Write a review
Payment Methods
Visa
Cash
Visa Debit
Cheque
BACS
MasterCard
Online Bill Payments
Maestro
American Express
Opening Hours
| | |
| --- | --- |
| Monday | - 8:00 to 5:00 |
| Tuesday | - 8:00 to 5:00 |
| Wednesday | - 8:00 to 5:00 |
| Thursday | - 8:00 to 5:00 |
| Friday | - 8:00 to 5:00 |
| Saturday | - Closed |
| Sunday | - Closed |