Todays Opening Hours
Tuesday : 9:00-5:00
closed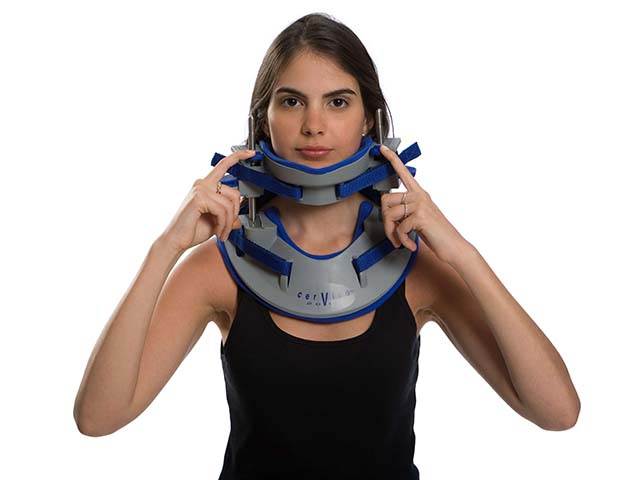 Medical Devices for Pain Relief & Rehabilitation
Medispera is provides non-invasive medical devices for rapid pain relief for neck, lower back, neuralgia and catheter-related pain. Our products are all CE and FDA approved.

To find out more about us Click Here

Products
Our products include medical devices for:

...• Spinal Decompression Devices
...• Pain Relief
...• Physiotherapy
...• Rehabilitation
...• Medical Scales
...• Urinary Incontinence

We supply directly to NHS and private hospitals and clinics: osteopaths, physiotherapists, sports therapy, sports physiotherapists, sports chiropractors, sports osteopaths and neurologists.

To view our range of products Click Here
Spinal Decompression Equipment
VERTETRAC

The Vertetrac affords rapid pain relief to patients that suffer lower back pain and lumber spine related injuries such as:

...• Slipped Discs, Herniated Discs, Protruding Discs, Bulging Discs
...• Sciatica
...• Lumbago
...• Degenerative Disc Disease
...• Scoliosis
...• Lower Back Pain

Our mobile 3D spinal decompression device provides patients with rapid rehabilitation without the need for surgery, traction bed systems and body braces.

The Vertetrac differs from other spinal traction devices because it enables spinal decompression in three dimensions, simultaneously, while the patient is walking. Walking in itself is therapeutic, and because the Vertetrac provides immediate pain relief, the patient is able to walk while in therapy, especially from the second treatment (see video)
Spinal Decompression Therapy with the Vertetrac Spinal Traction Device
To find out more about the Vertetrac 3D Spinal Decompression Device from Medispera please visit our Website

CERVICO 2000

The Cervico 2000 affords rapid pain relief to patients that suffer neck pain and spine related injuries such as:

...• Slipped Discs, Herniated Discs, Protruding Discs, Bulging Discs
...• Whiplash
...• Wry neck (torticollis)
...• Sports injuries
...• Neck Pain

Our spinal decompression devices are portable and small enough to sit on a shelf or in a cupboard. They can be used in a hospital/clinical setting or in the privacy of your home.
Non-Invasive, Non-Surgical
As specialists in the marketing and distribution of non-invasive & non-surgical medical devices Medispera is able to offer a wide range of rapid rehabilitation and pain relief products based on a number of leading edge technologies.

To find out more about non-invasive treatments and products Click Here
Pain Relief
PAINSHIELD

The PainShield is an ultra-light wearable device that heads wounds and resolves pain by generating low intensity therapeutic ultrasound. It comprises a small light device and a re-useable disposable patch that adheres to the affected part of the body. It relieves pain by inducing a soft tissue healing process.

It accelerates wound healing, and reduces acute and chronic pain for neuralgia, including trigeminal neuralgia, pelvic injuries, sports injuries, heel spurs, Carpal Tunnel Syndrome, tendon injuries, tendonitis, musco-skeletal injuries, hard to heal bone fractures and post-surgery applications.

To find out more about the PainShield pain relief system please visit our website which contains videos and brochure downloads for each of our products

Please note MediSpera sells medical devices in these countries:

United Kingdom, Ireland, Afghanistan, Algeria, Bahrain, Bangladesh, Brunei, Djibouti, Egypt, Indonesia, Iraq, Jordan, Kuwait, Lebanon, Libya, Malaysia, Morocco, Oman, Pakistan, Qatar, Saudi Arabia, Somalia, Sudan, Tunisia, United Arab Emirates (UAE), Yemen.
Related Products and Services
Spinal Decompression Equipment

Vertetrac® 3D Spinal Decompression Device

Dynamic Brace Spinal Decompression System

Spinal Decompression and Pain Relief Devices

Spinal Decompression DBS Scoliosis Rail

MediSpera Healthweigh® Medical Scales

PainShield Relieving Tennis Elbow Strain

PainShield® For Bone & Neurological Pain Relief

WoundShield™ For Acute and Chronic Wound Care

UroShield™ For Urinary Catheter Pain Relief

Stress & Urge Urinary Incontinence Pouch

Bariatric Medical Chair Scales

Physician Scales

Wheelchair Scales With Wall Monitor and Handrail

Bariatric Medical Handrail Scales

Physician Scales With Built-In Height Rod

Monitor On Back of Bariatric Chair Scales

Bariatric Handrail Scales With Collapsing Seat

5

stars based on

4

customer reviews
Write a review
By Dr. Andrew P. Hatch , Research and Training at MSK Health
These devices have truly been amazing for the patients with outstanding clinical outcomes. I think I purchased them both around 15 years ago. As a result, we have likely avoided hundreds of spinal surgeries.
Was this review useful?


By Kevin J. Rodrigues ,
I am using extensively both units Vertetrac and the Cervico 2000. My patients are doing well using them in the course of their treatment. As for the Cervico 2000 unit I use it myself and I have patients on it, too. I must say I have remarkable results, and the patients notice the difference, as well.
Was this review useful?


By RL, Trigeminal Neuralgia PainShield Patient ,
You've got an amazing device there. Now that I know what the pain symptoms are (I first got trigem [trigeminal neuralgia] several years ago when I first discovered your device, I had suffered a lot before using your device and other techniques to eliminate the pain). This time I'm hoping there should be much less pain because I now know what the signs are and have started using your device and the other techniques I devised to stop the pain earlier on in its eruption.
Was this review useful?


By Doreen Chesanek ,
I want to thank you so much for the Vertetrac you sent me. It is such a miracle invention for Scoliosis sufferers, it is God-send, I walk better, have much less pain now and I can enjoy life a little more now… I feel my back (spine) is straighter and definitely has less pressure with the brace use.
Was this review useful?


Events & Shows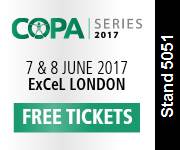 Key Contacts

Lesley Rubenstein-Pessok
Managing Director
Tel: 020 88683163
Email: info

medispera.com

Benjamin Pessok
Marketing & Sales Director
Tel: 020 88683163
Email: info

medispera.com
Payment Methods
Visa
Visa Debit
BACS
MasterCard
Paypal
American Express
Opening Hours
| | |
| --- | --- |
| Monday | - 9:00 to 5:00 |
| Tuesday | - 9:00 to 5:00 |
| Wednesday | - 9:00 to 5:00 |
| Thursday | - 9:00 to 5:00 |
| Friday | - 9:00 to 5:00 |
| Saturday | - Closed |
| Sunday | - Closed |