Todays Opening Hours
Saturday : Closed
closed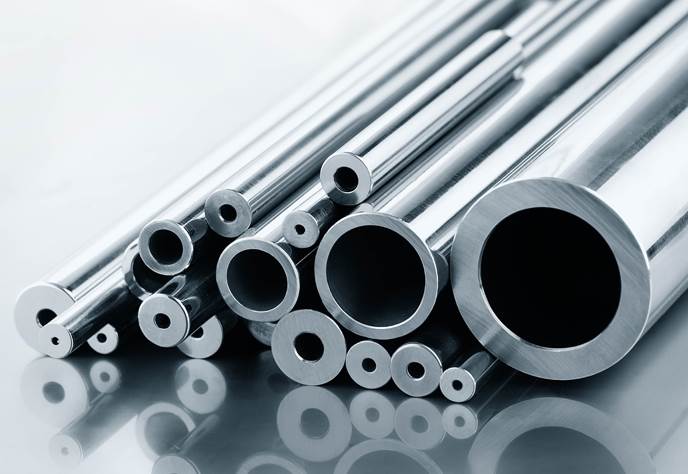 Precision stainless steel, titanium and nickel alloy tubing
Fine Tubes is a leading global manufacturer of high precision metal tubing, small diameter tubes, superalloy tubes and seamless tubes in a wide range of stainless steel, nickel, titanium and zirconium alloys. The company has the unique capability to manufacture tubes in seamless, welded or welded and redrawn form, in straight lengths or coils, used in critical applications.

Tubing product range

...• Stainless steel, nickel, titanium and zirconium alloys
...• Seamless, welded or welded & redrawn (Weldrawn®) finish
...• Size range up to 50 mm (2 in) outside diameter
...• Straight lengths up to 65 ft. (20 m) and coils up to 33,000 ft. (10,000 m) long

For more information on our Tubing product range Click Here
Aerospace tubes
Fine Tubes specialises in manufacturing tubing in new, higher strength grades of titanium that offer substantial weight savings compared to the industry standard.

Supplying the world's leading aerospace programmes, we also work with stainless steel, nickel and specialty alloys to develop high performance tubing for critical aerospace applications including hydraulic control systems, aerospace engine tubes, instrumentation & transmission tubing and mechanical tubes.

For more information on Aerospace Tubes Click Here
Oil and Gas tubes
Our corrosion resistant tubing solutions in stainless steel, titanium and nickel alloys, offer extended product life and reduced maintenance costs in the harshest offshore and subsea environments. We hold NORSOK M-650 approval for 6Mo and Super Duplex S32750 tubing. Critical oil and gas applications include downhole, hydraulic and chemical injection control lines, control lines in subsea umbilicals, instrumentation, downhole gauge cables and pressure housings.

For more info on Oil & Gas Tubes Click Here
Medical tubes
Medical tubes are used in critical cardiovascular and trauma procedures. Our precision tubing solutions in titanium, stainless steel and specialty alloys meet the highest standards in strength to weight/ratio, microbiological corrosion resistance and fatigue life. Medical applications include heart valves, trauma and orthopaedic implants, surgical instruments, catheters, stents and orthodontic applications.

To find out more about Medical Tubes Click Here
Nuclear tubes
Our high precision seamless, welded and redrawn tubing ensure high quality, long life-cycles and safety in supercritical nuclear applications including fuel & control rods, fuel assembly grid wear sleeve tubing, instrumentation tubing and heat exchanger tubing.

For further information on Nuclear Tubes Click Here
Global presence
Along with US-based sister mill Superior Tube, Fine Tubes exports products to over 35 countries worldwide, offering 70 plus years of engineering expertise to support global customers in developing competitive tubing solutions for their toughest technical challenges.

Fine Tubes is a unit of AMETEK Specialty Metal Products, a division of AMETEK, Inc., a leading manufacturer of electronic instruments and electromechanical products.
www.finetubes.com
Related Products and Services
Nickel alloy tubing

Titanium tubing for Airbus A380 & A350XWB

Actuation tubes used in flight surface actuation

High performance tubing for corrosive offshore app

Coiled tubing upto 10,000, (33,000ft) long

High pressure tubing for demanding subsea environm

High strength titanium tubing

High performance tubing for reactor fuel cans

Shaped profile tubes

High strength tubing for aerospace engine

Nickel alloy tubing

High quality tubing for critical medical applicati

5

stars based on

2

customer reviews
Write a review
By Nicolaas Kos , CERN
Fine Tubes as a company are very constructive and open to new challenges - like performing the high sensitivity leak testing of the tubes. They ensure their products are of the highest specification which is vital, as these tubes carry supercritical helium inside the ultra high vacuum in which the particle beams circulate. Even the smallest leakage of Helium into the vacuum would perturb the functioning of the LHC machine.
Was this review useful?


By Santiago Arias , Torresol Energy
SENER values highly the contribution of Fine Tubes to this project. The service conditions of components required high quality and reliable products - which Fine Tubes has rigorously fulfilled. Other remarkable aspects during the manufacturing process were meeting deadlines, and continuous information transfer, two points where the collaboration with Fine Tubes was crucial and essential for the successful development of the project."
Was this review useful?


Approvals & Certificates

ISO 9001 Quality management systems

ISO 14001 Environmental management
Key Contacts

Mike Cullum
Sales Manager
Tel: +44 (0) 1752 876402
Email: mike.cullum

ametek.com

Nick Head
Global Business Development Manager, Oil & Gas
Tel: +44 (0) 1752 876403
Email: nicholas.head

ametek.com

Peter Henshaw
Business Development Manager, Energy
Tel: +44 (0) 1752 876407
Email: peter.henshaw

ametek.com
Opening Hours
| | |
| --- | --- |
| Monday | - 08:00 to 16:30 |
| Tuesday | - 08:00 to 16:30 |
| Wednesday | - 08:00 to 16:30 |
| Thursday | - 08:00 to 16:30 |
| Friday | - 08:00 to 15:30 |
| Saturday | - Closed |
| Sunday | - Closed |