Todays Opening Hours
Thursday : 9:00-5:00
closed
NEW, Reconditioned & Used SMT Placement Machines

Please mention 'Businessmagnet' to get your free quotation
Elite 7 Installations are suppliers of Electronics Manufacturing Equipment

Although specialising in SMT Placement Equipment Elite 7 Installations have a wealth of experience in this industry and a workforce who have worked first hand on production lines to offer their expertise in finding the most suitable equipment for our customers.

So if your requirements are reflow ovens or surface mount pick and place machines Elite 7 Installations will always find you the best possible equipment to meet your needs and what's more at competitive prices.
Products
Elite 7 Installations offers customers a wide range of solutions ranging from screen printers, placement machines and cleaning systems to BGA inspection equipment, soldering, reflow ovens and more.

Screen Printers
Elite 7 Installations are able to provide a range of screen printers from EMS Technologies including manual, semi-automatic screen printers and Folungwin fully automatic screen printers.

To view our SMT Screen Printers Click Here

Placement Machines
Placement machines from Elite 7 Installations includes the range of Samsung Techwin World Class reliable chipmounters such as the flexible mounters, chip shooters, odd form placement machines and LED mounters.

To view our Pick & Place Machines Click Here

Soldering
These range from quick soldering irons, bench top flow soldering machines and entry level flow soldering machines to fully automatic high level flow soldering machines and mid/volume flow soldering machines.

To view our Flow Soldering Machines Click Here

Reflow Ovens
Elite 7 Installations offers customers a range of reflow oven products from Folungwin including the range of high performance/low cost production reflow ovens.

To view our Reflow Ovens Click Here

Rework
Quick – BGA Rework Stations.

To view our Rework Stations Click Here

Cleaning Systems
Cleaning systems from Elite 7 Installations includes IMO floor standing and bench top aqueous cleaning systems that provide high performance and cost effective cleaning processes.

BGA Inspection
These high quality German made manual inspection systems from Technolab are easy to use and provide high quality imaging and fibre optic viewing beneath BGAs.

Accessories
Elite 7 Installations are also able to provide a wide range of accessories including SMT feeders, PCB tooling supports, manual dispensers, SMT splice tapes and nozzles etc.

X-Ray PCB/BGA Inspection
These include stand alone and bench top x-ray equipment for the inspection of PCB substrates.
Customer Support
At Elite 7 Installations we pride ourselves on our customer support service and know that our valued customers are in safe hands if anything unexpected should happen with any of our products.

We know that time is money through first hand experience and strive to ensure all of our customers machinery and equipment offer efficiency and high performance.

If you would like to find out more about Elite 7 Installations and our products please contact us.
Company Video
Xavis A130 BGA 3D Inspection
www.elite7group.com
Related Products and Services
Pemtron 3D AOI Standalone System

Reflow Oven - Folungwin FL-VP860

Wave Soldering Machine

ESE Printer

Reflow Oven - SMT Reflow Batch Oven

Pick & Place Machine - Samsung SM482

Pick & Place Machine - Samsung SM481

Pick & Place Machine - Samsung SM471

LED Pick & Place Machine - Samsung SLM120

Samsung SM451 Odd Form Multi Function

Samsung EXCEN New Generation

Large Board Screen Printers

5

stars based on

2

customer reviews
Write a review
By Simon Aaron , Godfreys Machine Specialists
Quick 310 Tip Cleaner, thanks for recommending this cleaner, it really is a fantastic tool, we all share it and don't use anywhere near as many tips as we used to, thank you! Simon
Was this review useful?


By James Winter , Winter & Smith Limited
We came to Elite 7, looking for a small SMT Machine. This is our first experience of buying an automatic SMT Placement machine. After contacting Elite 7 to discuss our options and to see what they had, it was suggested a TWS Quadra would be suitable for us. After seeing the machine in action with our product the decision was simple. It's been in use now for 1 year and paid for itself many times. Great service, great knowledgeable advice, got what we needed with little fuss.
Was this review useful?


Events & Shows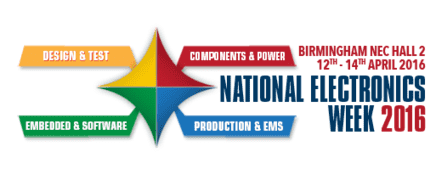 National Electronics Week 2016
Opening Hours
| | |
| --- | --- |
| Monday | - 9:00 to 5:00 |
| Tuesday | - 9:00 to 5:00 |
| Wednesday | - 9:00 to 5:00 |
| Thursday | - 9:00 to 5:00 |
| Friday | - 9:00 to 5:00 |
| Saturday | - Closed |
| Sunday | - Closed |