Todays Opening Hours
Monday : 9:00-5:00
Open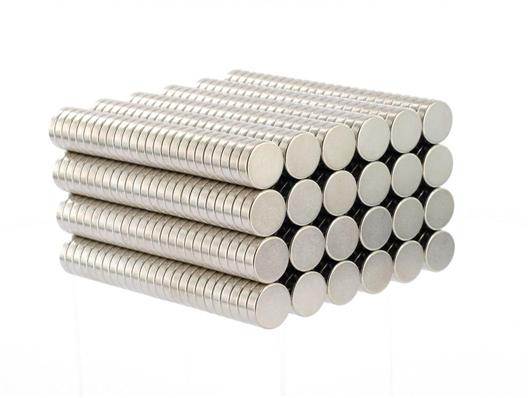 e-Magnets UK - Rare Earth Magnet Supplier
E-Magnets is a specialist supplier of high quality magnets and associated magnetic products to a wide range of markets some of which include Blue chip companies, OEM distributors and resellers.

...• Expert Supplier
...• Expert Manufacturer
...• Business to Business
...• Retail
...• Vast Stocks Available
...• 9.7/10 Trust Score from Trustpilot

The name E-Magnets has now become synonymous with quality and a second to none customer support service.

Working alongside universities in the UK, E-Magnets constantly strives to improve and develop new products within the study of magnetic theory.
Furthermore E-Magnets have a network of experienced agents who continue to grow and increase our presence both here in the UK and abroad in countries such as the USA, Canada the Middle East and Europe.
Online Shop
The online shop at E-Magnets offers one of the most comprehensive ranges of magnets.

It also offers an online chat service to assist customer with their specific magnetic requirements.

...• Next Day Delivery
...• Magnetic Selection Tools
...• Volume Pricing Available Online
...• Live Chat
...• Technical Advice

To visit our online shop Click Here
Products
Neodymium Magnets
We are the UKs leading supplier and manufacturer of neodymium magnets and are able to supply one of the largest ranges of high quality magnetic products around.

From ring magnets, rectangular magnets and sphere magnets through to adhesives, neo pot magnets and many more.

To view our neodymium magnets Click Here
Magnetic Separation
When it comes to separation magnetic products our online shop offers a vast range of quality products including square separator grids, plate magnets, magnetic cartridges, magnetic rods, magnetic grates and FF drawer magnets so please visit our online shop to find out more.

For magnetic separation products Click Here
Work Holding Magnets
...• Magnetic Chucks
...• Magnetic Lifters
...• Clamping Magnets
...• Pot Magnets
...• Electromagnets
...• Low Cost Magnets

For more on work holding magnets Click Here
Magnetic Materials
Samarium cobalt, flexible rubber magnets, ferrite magnets and alnico magnets are just a few of the magnetic materials that can be found available at our online shop.

To find out more Click Here
Magnetic Catches
E-Magnets is able to offer a wide range of magnetic catch products such as our Elite catches with 81 types available, our economy magnetic catches, clip in magnetic catches and 10 types of general purpose magnetic catches.

The line-up continues to include:

...• Knock In Recessed Magnetic Catches
...• Surface Mounted Catches
...• Metal Recessed Magnetic Catches
...• Magnetic Adjustable Surface Catches
...• Magnetic Touch Latches
...• Counterplates
...• Magnetic Door Stops

This is only a small sample of the wide range of magnetic products E-Magnets is able to supply.

Also available:

Office magnets, magnetic sweepers and a range of specialised magnetic products such as magnetic therapy magnets, measurement and experimentation tools, magnetic assemblies for engineering applications, magnetic clasp handbag magnets and a complete made to order manufacturing service.

To find out more about E-Magnets please visit our online shop or get in touch.
www.e-magnetsuk.com
Related Products and Services
Rare Earth Magnet Supplier

Ring Magnets

Rectangular Magnets

Rod Magnets

Neo Pot Magnets

Adhesive Backed Discs

Magnetic Rods

Torpedo In-Line Magnet

Variety Packs

Magnetic Retrieval Pen

Spheres

Internal Threaded Mounting

Magnetic Grates

Magnetic Chucks

Internal Threaded Stud

HF Drawer Magnets

FF Drawer Magnets

Ferrite Limpet Pots

Adhesives

Precision NdFeB Magnets

NdFeB Halbach Array

0

stars based on

0

customer reviews
Write a review
Key Contacts
Jonathan Millington
Marketing Manager
Tel: + 44 (0) 1527 658 58
Email: jonathan.millington

mastermagnets.co.uk
Opening Hours
| | |
| --- | --- |
| Monday | - 09:00 to 17:00 |
| Tuesday | - 09:00 to 17:00 |
| Wednesday | - 09:00 to 17:00 |
| Thursday | - 09:00 to 17:00 |
| Friday | - 09:00 to 12:30 |
| Saturday | - Closed |
| Sunday | - Closed |