Todays Opening Hours
Thursday : 8:30 - 5:30
closed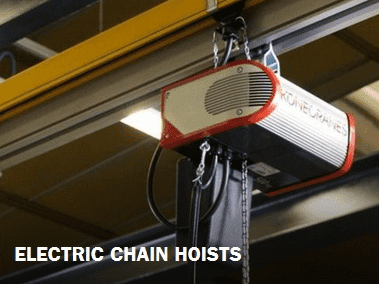 KONECRANES Lifting businesses with a complete range of equipment
For over 80 years Konecranes has been providing world class lifting solutions to a wide range of industrial sectors including manufacturing, shipyards, automotive, steel, power, mining and container handling to name but a few.

Whatever type of business or industry you're in, Konecranes is here to help you improve the performance and efficiency of the everyday running of your lifting applications with a range of lifting products and services people have come to trust.

When you choose Konecranes you not only acquire a unique source of global experience, but also a knowledge combined with local know how capable of delivering the perfect lifting solution to your specific requirements to increase productivity.

Overhead Crane Manufacturer
Konecranes brings industry leading overhead train technology to a vast range of industries to increase the safety and performance of the everyday running of their business.

Konecranes is working on the production frontlines of customers in every continent around the world with our Smart Features representing the most advanced crane functionality in the crane manufacturing industry.

All of our industrial overhead cranes offer high level quality, from a single component through to the entire process.

...• Chain Hoist Cranes
...• Wire rope Hoists
...• Open Winch Cranes
...• Custom Cranes
...• Automated Cranes
...• Smart Featured

For more on Overhead Cranes Click Here
Hazardous Area Cranes and Hoists - Safety Comes First
Where lifting in explosive areas your lifting equipment should operate with a high level of safety and reliability.

The comprehensive range of explosion proof cranes and their components stand testament to the wide experience in explosion proof applications.

Every customer's environment is different whether it's a standard piece of lifting equipment or a highly advanced solution we can tailor a product to meet your specific requirement.

This range includes:

...• Electric Wire Rope Cranes
...• Electric Wire Rope Hoists
...• Chain Hoist Cranes
...• Electric Chain Hoists
...• Air Balancers
...• Jib Cranes
...• Workstation Cranes
...• Manual Hoists and Trolleys

To find out more Click Here
Workstation Lifting Systems
In today's demanding industrial environment workstation lifting equipment not only has to be able to adapt to the ever changing working processes but adapt to unique and specific operating requirements.

Konecranes offers a range of workstation lifting equipment that has been designed and built for safer and reliable use in a whole variety of applications.

These workstation lifting products have also been designed to cover a wide range of processes from precise manoeuvring through to more demanding workstation applications.

...• Wire Rope Hoists
...• Workstation Cranes
...• Jib Cranes
...• Air Balancers
...• Vertical Lifters
...• Manual Products

For further information on Workstation Lifting Systems Click Here
Lift Trucks
Konecranes lifts are special because they come with a long history of craftsmanship from the worlds centre for heavy duty lifting, Smaland in Southern Sweden.

Our lift trucks incorporate the most highly evolved technology and industrial design in this market.

The very strength, performance and reliability of all Konecranes lift trucks is built on three main principles... a strong and rugged box type chassis, efficient load sensing hydraulics and probably the best cabin in the world.

...• Reach Stackers
...• Fork Lift Trucks
...• Container Lift Trucks

To find out more about Lift Trucks Click Here
Maintenance, Inspection, Service and Repair
We offer one of the most comprehensive maintenance, inspection, service and repair services in the world including active preventative maintenance programmes which are crucial to improving safety and productivity. It can also reduce downtime and increase reliability.

We also offer a range of service products that can be tailored to meet your exact requirements.
Konecranes MAINMAN Assessment product is a preventative maintenance inspection programme that provides an in depth view of the state of your lifting equipment. It also forms the foundation our CARE Preventative Maintenance Programme and has been designed to meet the LOLER Statutory Requirements.

For further information about Konecranes products and services please visit our website or contact one of our departments who will be pleased to assist you.
Related Products and Services
Electric Chain Hoists

Workstation Cranes

JIB Cranes

Air Balancers

Vertical Lifters

Manual Products

Chain Hoist Cranes

Wire Rope Cranes

Open Winch Cranes

Custom Cranes

Automated Cranes

Electric Wire Rope Cranes

Electric Wire Rope Hoists

Manual Hoists and Trolleys

Automated RTG System

Automated RMG System

Ship-To-Shore Gantry Cranes

Rubber-Tired Gantry Cranes

Rail Mounted Gantry Cranes

Straddle Carriers

Reach Stackers

0

stars based on

0

customer reviews
Write a review