Todays Opening Hours
Thursday : 9:00-5:00
Open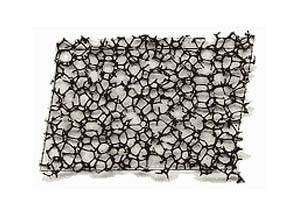 Medical Foam & Adhesives in Nottingham, Leicester, Sheffield & Derby

Zouch Converters is a specialist manufacturer of materials and components for sealing, protecting, bonding, insulating, joining and vibration.

Our products are virtually used in all areas of industry including the automotive and medical sectors.

For further information about us Click Here
Medical - Medical Foam & Adhesives
Today's medical industry where strict and high quality safety standards are paramount makes the demands on time to market efficiency and material superiority more important than ever.

We are able to offer medical grade pressure sensitive adhesives and anti-bacterial foams which have been created in order to respond to market opportunities within this challenging industry.

Areas covered include:

...• Medical Splinting
...• Medical Cervical Collars
...• Medical Exercise Mats
...• Orthopaedic Aids

These applications require gentle adhesion qualities that do not restrict body movement. To meet this requirement Zouch Converters provides a range of medical grade adhesives that have been specifically designed with sustained human contact in mind.

To view our full range of products Click Here
Closed Cell Foam
The Zouch eFoam products from Zouch converters are of a closed cell cross linked polyethylene foam in continuous extruded rolls or block format known as `buns`.

Zouch Converters also offers a range of closed cell polyethylene foam with flame retardant properties which are now essential to the automotive, aerospace and construction industries.

For more on closed cell foam Click Here
 Open Cell Foam - Filtration
We offer a range of products to provide solutions for filtration applications in the form of open cell polyurethane foam with post treatment technology.

The ZOUCHretic foam we provide is a light weight open cell polyurethane foam based on polyether and provides warranty and safety on the filtration of water, dust, air, liquids and gases.

This open cell polyurethane foam can also be impregnated with carbon, PVC and flame retardant additives to enhance specific properties and create other potential for new products.

For more on open cell foam Click Here
 Noise Control Foam
We are able to provide a fully comprehensive range of materials which have been specifically created for controlling noise and full sound dampening.

Typical applications range from generator sets and excavators to name but a few.

Other Applications Include:

...• Panel Dampening
...• Engine Compartments
...• Machinery Enclosures
...• Truck Cabin Lining
...• Duct Lining
...• Electrical Enclosures
...• Noise Shields
...• Door Panel Absorbers
...• Acoustic Boot Lining
...• Perimeter Strips
...• Both Automotive and Marine Applications

It is virtually impossible to show and demonstrate every single product we manufacture but our main key products to successfully meet your requirements may be found by visiting our website.
Automotive
We are able to design, manufacture and supply a vast range of high performance technical materials for the automotive industry that have proved to be both light weight and durable even in the most demanding of environments and applications.

Typical products include but are not limited to:

...• Water Shedders for Door Panels
...• Anti-Rattle Pads
...• Dashboard Vibration Pads
...• HF Weldable Foams for Sun visors
...• Acoustic Materials for Noise Absorption such as Acoustic Boot Liners, Pressure Sensitive
...  Tapes for Bonding of Inner and Outer Tread Plates, Body Side Mouldings, Front Rear
..   Spoilers, Mirrors, Bumpers, Registration Plates Etc

By working alongside OEMs and the actual supply chain Zouch Converters offers custom made components designed to facilitate ease of application such as in exterior seals, trims and gaskets.

It is the main aim of Zouch Converters to supply premium components in a cost effective way by utilising new technologies in order to maintain production for the needs of today's ever demanding automotive industry.
www.zouchconverters.co.uk
Related Products and Services
Open Cell Foam Leicester

Open Cell Foam

Medical Open Cell Foam

Noice Control Foam Derby

Medical Foam & Adhesives Nottingham

Closed Cell Foam Sheffield

Custom Foam Inserts

Protective Foam Packaging

Foam Mats

Medical Foam Tape

Automotive Adhesive Tape

Adheisve Cork Tape

0

stars based on

0

customer reviews
Write a review
Payment Methods
Visa
Cash
Visa Debit
Cheque
BACS
MasterCard
Online Bill Payments
Opening Hours
| | |
| --- | --- |
| Monday | - 9:00 to 5:00 |
| Tuesday | - 9:00 to 5:00 |
| Wednesday | - 9:00 to 5:00 |
| Thursday | - 9:00 to 5:00 |
| Friday | - 9:00 to 5:00 |
| Saturday | - Closed |
| Sunday | - Closed |
Specialising In