Todays Opening Hours
Tuesday : 8:30 - 5:30
closed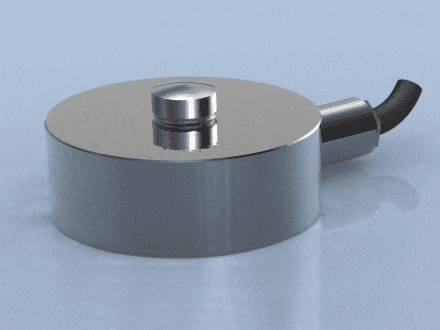 Welcome to LCM Systems - Load Cell Suppliers
LCM Systems Ltd are leading load cell suppliers, we were formed in 1984 to specialise specifically in the monitoring of rigging forces in top performance racing yachts. At this time the company teamed up with Diverse Yacht Services in the UK to provide the yachting industry with precision load cells and readout systems throughout the world - marketed under the LoadSense name.

This market still plays a significant part in the product mix of the company and has helped the development of many new products and techniques over the years.

The waterproof integrity and reliability of such systems is vital to the discerning yachtsman and LCM are proud to be recognised as the world leaders in this field. LCM has built up significant expertise in many other sectors of industry where standard (and special) products can be supplied in very reasonable time scales.
Load Cells
LCM Systems design and manufacture both standard and custom made compression load cells ranging from small compression systems through to1000 tonne compression load cells.

All provide the perfect solution for general weighing applications, vessel and silo weighing and determining the centre of gravity. They can also be supplied with various instrumentation packages such as amplifiers and displays.

Designs in this range include S-beam, button, annular, pillar and single point load cells.
Load Links
The load link systems from LCM have been specifically designed for weighing and lifting applications in harsh environments and have been manufactured in stainless steel or high tensile aluminium.

All offer simplicity in installation and come in ratings from 1 to 500 tonnes although higher ratings are available on request, so if you would like further information about our load links please contact us or go to our website.
Load Pins
We offer a wide range of load pins specifically designed and manufactured for a wide range of applications such as offshore, marine, lifting, industrial and more.

All are machined from high tensile steel and suitable for use in exposed environments such as immersion in seawater. Our standard range starts at 500kg going up to 1500 tonnes although we can manufacture most products to meet our clients own particular size requirements.
Load Shackles
The range of high performance and robust load shackles from LCM Systems have been environmentally sealed to IP67 and provide the perfect solution for weighing and lifting applications in harsh environments.

Various options are also available for our load shackles such as a rotating bobbin which is used to centralise the load and minimise any point-load effects.
Instrumentation
We are able to offer customers a wide range of load cell instrumentation products for load cell, sensor and general process applications such as hand held indicators, conditioners, digital indicators, and amplifiers.

This range will enable you to find the perfect instrumentation product for your load cell in order to form a complete package. So to find out more about our instrumentation products or anything else please go to our website.
Business activities
Our expertise is in the design and manufacture of load measurement and instrumentation systems. All products and systems are designed and built in-house at our head office and factory located at purpose built facilities in Newport, Isle of Wight, UK. We do not support a field sales team or a high overhead structure so we are able to pass on these savings to our customers by offering quality products at very competitive prices.

Facilities

- Material stock holding.
- In house machine shop - turning, milling, boring, honing and welding.
- CAD design office.
- Strain gauge laboratory.
- Instrument build and assembly.
- In-house force calibration facility to 1500kN tension/compression and 3000kN compression.
- Use of 10MN tension and 30MN compression.
- External water pressure test to 1000psi.
- In-house pressure calibration facility to 4000bar

Capabilities

- Prototype manufacture.
- R & D projects.
- Strain gauge down-the-hole techniques.
- Electronic circuit design and test.
- Software origination.
- Short turnaround times.
- Load Cell hire.
- Load Cell calibration - traceable to National Standards.
- Pressure Transducer calibration - traceable to National Standards.
Related Products and Services
Low Profile Compression Load Cell

High Accuracy Compression Load Cell

Stainless Steel Compression Load Cell

Double Shear Beam Load Cell

Force Washer Through Hole Load Cell

Tension and Compression Load Cell

S-Type Load Cell

Alloy Steel S-Type Load Cell

S-Type Tension and Compression Load Cell

Low Profile Universal Load Cell

Column Type Load Cell

ATEX Load Cells

Shackle - Clevis Load Pins

Wireless Telemetry Crosby D Shackle Load Cell

Telemetry Load Shackle

Magtrol Type Load Pins

Custom Design Load Pins

Pressure Transmitters

Pressure Transducer

Load Monitoring Link

Isometric Force Sensor

0

stars based on

0

customer reviews
Write a review
Key Contacts

Stacey Bond
Internal Sales Engineer
Tel: 01983249264
Email: info

lcmsystems.com

Jonathan Harris
Business Development Manager
Tel: 07944 556512
Email: info

lcmsystems.com

Elena Pava
Manager Unitate Romānia la LCM Systems Ltd
Tel: 0317107548
Email: ro

lcmsystems.com
Payment Methods
Visa
Visa Debit
Cheque
BACS
MasterCard
Paypal
Maestro