Todays Opening Hours
Saturday : 8:30 - 5:30
closed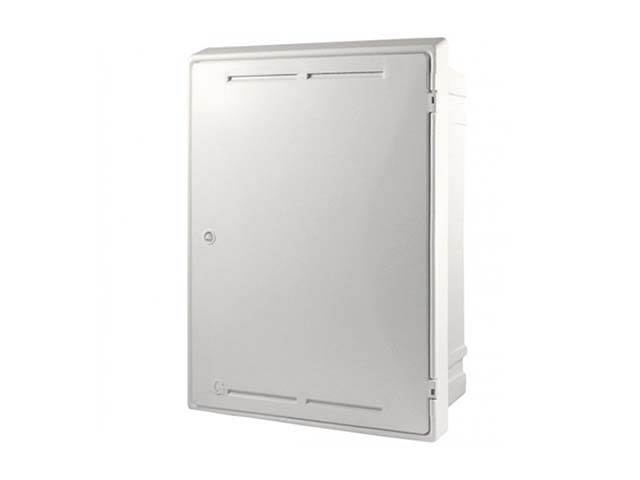 Leading Supplier of Industrial and Commercial Meter Boxes

Meter Boxes Now supplies one of the largest ranges of Industrial and Commercial Meter Boxes in the UK.

We serve a wide range of industries from construction to trade and property owners not only with meter boxes but a vast range of spares including doors, door pins, keys, box hockey sticks, spigots, meter box latch kits and repair kits so whatever your requirements are just get in touch or visit our online shop.
Gas Meter Boxes
Our gas meter boxes are necessary products for new meter installations because the utility sectors will only connect into an approved meter box.

Meter-Box-Direct.com is able to supply meter boxes to BS8499 and Mitras electricity meter boxes to BS8567. All meter boxes supplied by us are approved and installed by all of the major utility companies and construction companies.
Electric Meter Boxes
Once again all electricity meter boxes supplied by Meter Boxes Now conform to BS8567 making them perfectly suitable for installation and connection by all the major utility companies.

We supply a wide range of robust, high quality electrical meter boxes designed to cover an equally wide range of shapes and sizes including our Over Boxes that have been constructed to cover existing damaged meter boxes.
Meter Box Spares
We also now supply a vast range of repair and upgrade products for Mitras meter boxes including replacement doors, latches, hinges, keys, pins and more all available with next day delivery so why not visit our online shop for more information.
Meter Box Doors
Meter Boxes now offers a wide range of replacement meter box doors for the standard meter box including over box covers for damaged boxes and replacement door covers for surface gas meter boxes so whatever your requirements are just take a look around our online shop.

All doors come complete with hinge pins and latches fitted as standard.
Industrial and Commercial Meter Boxes
Meter Boxes Now supply's one of the most comprehensive ranges of Industrial and Commercial Meter Boxes designed to cover a wide range of applications including free standing gas and electric boxes for utility and construction companies.

Manufactured from GRP laminate with encapsulated integral fitting these tough and robust boxes incorporate a fire retardant polyester resin which conforms to BS476 part 7 class 2 for `Surface Spread of Flame` and reinforced with chopped strand glass mat.

These quality meter boxes have life expectancy of over twenty five years with minimum 3% ventilation as laid down by PRS 35 December 2008.
Gas Meter Kits
We now supply a variety of Gas Meter Kits ready for gas meter boxes and connections all at unbeatable prices including U6 gas meters and G4 gas meters for residential and commercial properties.

For further information about Meter Boxes Now please visit our online shop or simply give us a call.
Areas Covered
We cover the following areas and the rest of the UK
Aberdeen
Andover
Ashford
Avon
Aylesbury
Banbury
Bangor
Basingstoke
Bath
Beaconsfield
Bedford
Bedfordshire
Belfast
Berkshire
Birmingham
Bishops Stortford
Borders
Bournemouth
Bracknell
Bradford
Bridgend
Brighton
Brighton and Hove
Bristol
Buckinghamshire
Camberley
Cambridge
Cambridgeshire
Canterbury
Cardiff
Carlisle
Central
Chelmsford
Cheltenham
Cheshire
Chester
Chichester
City of London
Cleveland
Clwyd
Colchester
Cornwall
Coventry
Crawley
Cumbria
Derby
Derbyshire
Devon
Dorchester
Dorset
Dover
Dumfries and Galloway
Dundee
Durham
Dyfed
East Sussex
Edinburgh
Ely

Essex
Exeter
Fife
Folkestone
Glasgow
Gloucester
Gloucestershire
Grampian
Greater Manchester
Guildford
Gwent
Gwynedd County
Hampshire
Hemel Hempstead
Henley
Henley-on-Thames
Hereford
Herefordshire
Hertford
Hertfordshire
High Wycombe
Highlands and Islands
Humberside
Inverness
Ipswich
Isle of Wight
Kent
Kingston upon Hull
Lancashire
Lancaster
Leeds
Leicester
Leicestershire
Lichfield
Lincoln
Lincolnshire
Lisbon
Liverpool
London
Lothian
Luton
Maidenhead
Maidstone
Manchester
Merseyside
Mid Glamorgan
Milton Keynes
Newbury
Newcastle upon Tyne
Newport
Newry
Norfolk
North Yorkshire
Northampton
Northamptonshire
Northumberland
Norwich
Nottingham

Nottinghamshire
Oxford
Oxfordshire
Peterborough
Plymouth
Poole
Portsmouth
Powys
Preston
Reading
Reigate
Ripon
Rutland
Salford
Salisbury
Sheffield
Shropshire
Slough
Somerset
South Glamorgan
South Yorkshire
Southampton
St Albans
St David's
Staffordshire
Staines
Stirling
Stoke-on-Trent
Strathclyde
Suffolk
Sunderland
Surrey
Swansea
Swindon
Taunton
Tayside
Telford
Truro
Tyne and Wear
Wakefield
Warwickshire
Watford
West Glamorgan
West Midlands
West Sussex
West Yorkshire
Westminster
Weymouth
Wiltshire
Winchester
Windsor
Wolverhampton
Worcester
Worcestershire
Wrexham
Yeovil
York
www.meterboxesnow.com
Related Products and Services
Gas Meter Box Recessed

Mitras Brown Gas Meter Box Recessed

Mitras Electric Meter Box Door

Electric Meter Box Surface

Mitras Electric Meter Box Surface Mark 3

Meter Box Cover Over Box

Green Industrial Gas Meter Housing

White Industrial Gas Meter Housing

Mitras GC8MP Industrial Gas Meter Housing IS5800

G4 Gas Meter

1st and 2nd Stage Gas Meter Connection Kit

Mitras Meter Box Repair Kit

0

stars based on

0

customer reviews
Write a review
Payment Methods
Visa
MasterCard
Paypal
Maestro