Todays Opening Hours
Wednesday : 9:00-5:00
closed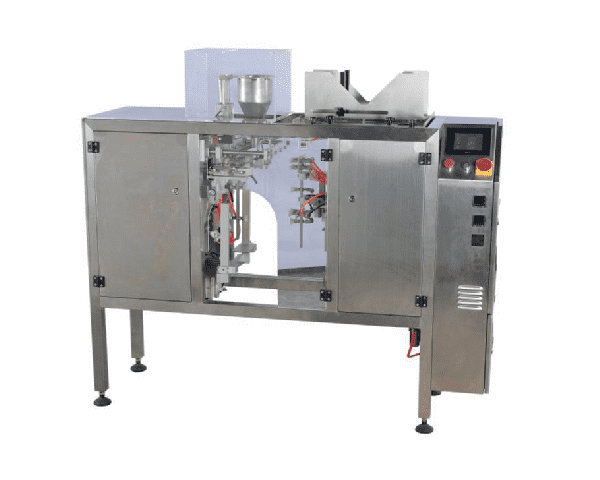 Form, Fill and Seal - Our Machines Pack YOUR Product Beautifully
Since 2009 Basic Packaging has been providing the business sector with a range of reliable British made machines and equipment to meet their packaging requirements.

All of our packaging machinery has been designed by Jonathan Allcorn who has over the years designed and built long lasting machinery for some of the world's leading manufacturers.

We use the very best components UK manufactured if possible and what's more you get the machine that your business needs specifically to meet your manufacturing and processing requirements.

Benefits
There are many benefits involved when dealing with Basic Packaging including:

...• Long Lasting Machinery
...• Appropriate Automation
...• Affordable
...• Spare Parts Guaranteed
...• Professional Engineers (not dealers or salesmen)
...• Service Engineers Around the Country
...• Renovation Service

For further information about us Click Here
Machinery
So you want to pack... we can help!

...• Flowrapping
...• VFFS
...• Pouchpack
...• Used Machines
...• Bespoke Machines

From crisps, croissants and carrots through to popcorn, sweets and snacks Basic Packaging offers one of the most comprehensive design and build packaging machinery supply services.

We also design and build bespoke machinery so please feel free to call for advice.
Flow Wrapping Machines
Basic Packaging offers a range of flowrappers which are British made and specifically created for the SME sectors. They provide a combination of perfect blend of function and cost.

Flowrap ONE
The most compact full capacity flow wrapping machine available. All product contact parts made in 304 stainless steel

Flowrap TWO
State of the art Flow Wrapping Machine. This compact and reliable machine is ideal for medium to high volume users and is available in both standard and stainless steel versions.

Flowrap THREE
Medium to high volume users packing larger products. This versatile and solid flow wrapping machine offers the ideal solution for packaging a vast range of products even in multi-pack trays.

All are easy to use and offer excellent value for money so to find out more please visit our website.

To view our flow wrapping machinery Click Here
VFFS Machines
Our high quality VFFS machines are used to pack items and products such as coffee, crisps, carrots, sweets and many more types of loose products.

The all new VERPACK machines have all been manufactured here in Norwich.

Also for customers with a limited budget why not take a look at the VB1 and VB2 machines which can be found on our website, alternatively please get in touch and talk to us about your specific requirements.

The basic packaging system can also be customised to meet your needs and budget.

Our simplest automatic system consists of a VFFS packaging machine, a single head weigher mounted above a packaging machine and a date and batch coder mounted on a packaging machine of which more information may be found on our website.

For more on vffs machines Click Here
Pouchpack
Basic Packaging acts as a full service agent for the manufacturer of the Pouchpack 900 which is a special piece of equipment for re-sealable stand up pouches of which more details may be found by heading over to our website or contacting us directly.

For more detailed information on our pouchpack range Click Here
Used Machines
Basic Packaging continually offers a range of very good condition used machinery and equipment, however the stock is constantly changing so please email us with your requirements.

To view our used machinery for hire or sale Click Here
www.basicpackaging.co.uk
Related Products and Services
Resealable Packaging Machinery

Vertical Form Fill Seal Machinery (VFFS)

Multi-Head Weighers

Check-Weighers

Reconditioned Vertical Form Fill Seal machine

Hydrovane Compressor for Hire or Sale

British Made Flowrappers

BASIC Sprinter Flowrapper

Redpack P225Flowrapper

Flowrappers - Horizontal Form Fill Seal Packaging

VFFS Machines - Basic VB3

VFFS Machines - Basic VB2

VFFS Machines - Basic VB1

Used Vertical Form-Fill-Seal For Sale

Linear Weighers

Used Packaging Machinery

0

stars based on

0

customer reviews
Write a review
Opening Hours
| | |
| --- | --- |
| Monday | - 9:00 to 5:00 |
| Tuesday | - 9:00 to 5:00 |
| Wednesday | - 9:00 to 5:00 |
| Thursday | - 9:00 to 5:00 |
| Friday | - 9:00 to 5:00 |
| Saturday | - Closed |
| Sunday | - Closed |