Todays Opening Hours
Wednesday : 8:30-5:00
Open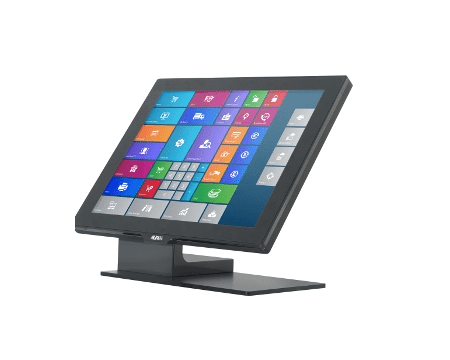 For your EPOS Terminal, Cash Register & Stock Control Requirements
ECR has a vast experience in the provision of high quality and high performance EPOS Systems and offers the very latest in touch screen technology.

...• Touch Screens
...• Touch Reservation
...• Touch Takeaway
...• Chip & Pin EFT Solutions
...• Cash Registers
...• Wireless Handhelds
...• Supplies
...• Magnetic Cards

We can also provide you with all the necessary software to meet your precise business needs.

EPOS Systems

The Touch Office Web EPOS System from Eastern Cash Registers is a cloud based version of ICR Touch's popular Touch Office EPOS back office software and is a powerful web-based EPOS system.

Anywhere and at any time in the world any number of users can gain access to archive the live sales data using a Smart Phone, Tablet or computer.

This product has been developed over fifteen years and still today remains the cutting edge in EPOS Systems.

Eastern Cash Registers have over 40 years of experience in providing customers with a wide range of EPOS solutions to suit their exact requirements so please do not hesitate to get in touch and find out ore.

To view our EPOS Systems Click Here

Touch Screens

Eastern Cash Registers is able to provide one of the most comprehensive ranges of touch screen solutions and now plays a major role in providing a wide range of clients in the hospitality and retail trade with high performance and reliable touch screen technology.

Touch Screens today offer a wide range of benefits including:

...• Extremely User Friendly
...• Small Carbon Footprint
...• Detailed History of Transactions/Staff Performance etc
...• Choice of Screen Size
...• Loyalty System
...• Powerful Stock Management
...• Daily of Weekly Reports

For more on Touch Screens Click Here

Cash Registers

The Sam-4s Er 180 Cash Register from Eastern Cash Registers offers a wide range of benefits and features particularly for Hospitality and Retail applications.

Key Benefits include:

...• 4 Clerks
...• 5 Sales Departments
...• Single Roll Machine
...• Calculator Mode
...• Compact and Lockable Cash Drawer
...• Auto Date Change X/Z Readings
...• Attractive Black finish

The line-up of cash registers from Eastern Cash Registers continues with a range of models chosen to suit a wide range of sectors and varied applications including Coffee Shops, Fish and Chip Shops, Cafes, Restaurants and Takeaways so why not get in touch to find out more about our complete range of affordable systems.

For more on Cash Registers Click Here

Loyalty Systems

Whether you require loyalty schemes, membership cards or door entry systems, at ECR we have a wealth of experience in providing many types of Loyalty Systems including:

...• Chip Cards
...• Bar-Coded Cards
...• Magnetic Cards
...• Dallas Keys

Our systems have been created to provide the flexibility needed for a fast changing industry.

The Touch Screens are fully configurable and can include graphic images and descriptions of the products. This all helps reduce training times for operators and makes the system virtually language independent.

For further information on our Magnetic Loyalty Cards Click Here

Support

When it comes to customer support ECR offers one of the fastest and efficient responses to calls and queries whether in person of by telephone. Our reputation has been built over the years providing our customers with a good service. This service includes:

...• Hardware
...• Software
...• Peripherals
...• Repairs
...• Warranties

Our service is excellent at providing our customers with the peace of mind they need at all times so why not get in touch to find out more.

For more on Help & Support Click Here

SANGO : An Irresistible EPOS System

www.ecr-tech.co.uk
Related Products and Services
Touch Screen Solutions

Waters Handheld Pad

Cash Register Rentals and Leasing

Sam-4s ER940

Sam4s NR-510F Cash Register

Sam-4s Er 180 Cash Register

TouchScreens

TouchScreens

TouchScreens

PocketTouch

Chip & Pin EFT Solutions

Red Aures

Touch Screens

Rentals and Leasing

Touch Screens

Cash Registers

From Table directly to your Touch Screen

Direct from Table to Bar and kitchen

Till rolls, PDQ Rolls and Ribbons

Till rolls

PDQ Rolls

5

stars based on

5

customer reviews
Write a review
By Bob Ottaway , Audley End Miniature Railway
I've experienced a number of different tills and systems from various suppliers , and was nervous of trying yet another variety by going to ECR following my appointment at Audley End MiniatureAudley End Miniature Railway logo Railway. This was also the first time I would be using the same system and supplier for admissions, retail and catering. Thankfully the whole process has been a pleasure. ECR have a dedicated team of staff who ensured a very smooth and efficient installation, training and aftercare. Their recommended hardware and the web based version of Touch Office have turned out perfect for our needs. It is wonderful for equipment to consistently do what it is supposed to do. Data collection has been faultless and easy to manage with back office reporting providing us with real time information and all the figures we require to report visitor numbers, sales type and revenue. The railway shop now has a fully working stock management system for the first time providing accurate stock records at the press of a button. I would thoroughly recommend calling in ECR to sort out your tills! Bob Ottaway Audley End Miniature Railway
Was this review useful?


By Lorraine , The Angel Inn
Wish I had found them sooner!

After our bad experience with another Epos company, ECR were an absolute blessing.

They were so helpful and couldn't do enough for us. They came when it was convenient for us and made sure we had training and were confident with the system before we went live. The staff are finding the till easy to use and we have no fear of the screen stalling as it did before.

Finding ECR has lifted a weight from our shoulders after a horrendous year with an online company whose product crashed constantly.

The service here is 100% don't even think about going anywhere else! Thank you ECR for all your help.
Was this review useful?


By Matthew Piper,Theatre Royal Norwich , Theatre Royal Norwich
We have worked with Eastern Cash Registers for several years now and they were the obvious choice when upgrading our till system recently. image of Theatre Royal Norwich, a client of Eastern Cash Registers. The service is swift and efficient; the support reliable and consistent and the staff make great efforts to find and supply the products best suited to our needs. Matthew Piper, Front of House Manager
Was this review useful?


By Nicholas Mobbs , The Imperial Hotel in Great Yarmouth
The Imperial Hotel in Great Yarmouth has been a customer of ECR since before I joined the business in 1984. Supplying us with both Cash Registers, a hotel billing machine andimage of the Imperial Hotel in Great Yarmouth Norfolk more recently Touch Screens with wireless applications. They have always provided us with a high level of service and they have been very patient with us introducing new technoligies into the hotel. We would certainly recommend ECR as a supplier to any potential new customer. Nicholas Mobbs Proprietor
Was this review useful?


By Alison senter , The Hero Bar & Restaurant, Burnham Overy Staithe
We have dealt with ECR for a few years now & recently we had a Touch Screen installed, we are so happy with how it has stream lined the running of our bar and the orderering of food. All training was provided by ECR they also provide a after hours telephone support service which provides us with great peace of mind if we ever need to contact them in the evenings or at the weekend,we would advise anybody seeking reliability & excellent after sales service to contact ECR, Thanks Phil & Vernon for all your help!! Regards Ali & Robin Proprietor senter
Was this review useful?


Key Contacts

Mr . Phil Austin
Director
Tel: 01603 610559
Email: ecr

ecr-tech.co.uk
Payment Methods
Visa
Cash
Visa Debit
Cheque
BACS
MasterCard
Direct Debit
Maestro
Opening Hours
| | |
| --- | --- |
| Monday | - 8:30 to 5:00 |
| Tuesday | - 8:30 to 5:00 |
| Wednesday | - 8:30 to 5:00 |
| Thursday | - 8:30 to 5:00 |
| Friday | - 8:30 to 5:00 |
| Saturday | - Closed |
| Sunday | - Closed |