Todays Opening Hours
Sunday : Closed
closed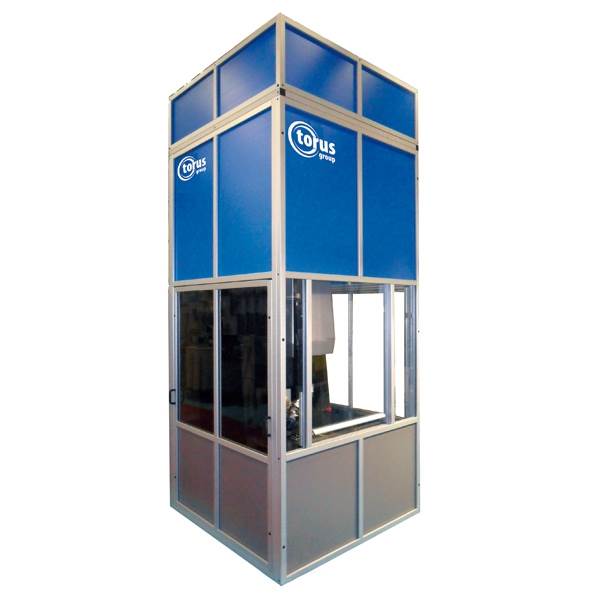 Design & Assembly Services for a Wide Range of Machine Structures
Torus Automation is an engineering company that specialises in the design and assembly of machine structures including enclosures, modular construction, work stations and conveying &loading systems.

The whole range of products manufactured at Torus Automation is supplied to customers with requirements for modular and cost effective machine building solutions.

By working alongside our customers we are able to provide them with a complete solution to meet their individual needs, from the initial design concept through to on site assembly and installation.

As an ISO 9001 certified company Torus Automations commitment to quality is clearly visible in the superior levels of service and support provided. With a program of ongoing investment and improvement Torus Automation continues to offer its customers a range of excellent services.
Over the years we have worked closely with some of the leading names in the automotive, aerospace and medical industry and have now built up an expertise within these sectors to continue providing them with world class products and support.
Design Capabilities
   • Technical Drawings
   • Manufacturing Drawings
   • Part/Assembly Drawings
   • Product Design and Visualisation
   • Data Sheets for Technical Documents
   • Product Rendering
   • Bracket & Fixture Design

At Torus Automation we will work closely with you in order to provide you with a design and manufacturing service every step of the way to provide you with the best solution to meet your exact requirements.
Products
Machine Structures
As machine enclosure manufacturers we are able to supply machine structures and frames for housing equipment varying in use including packing machines, measuring machines, automated assembly machines and various other industrial applications.
CMM Machine Enclosures
Torus Automation is one of the UKs leading cabinet enclosure manufacturers and as such is able to offer a range of enclosures that have been developed to protect your CMM, optical machine or other systems from the elements of a busy shop floor environment. Maintaining the smallest of footprints the Torus enclosures are robust and hardwearing and available in both standard and bespoke designs.
Portable workstations for Measuring Arms
The Torus portable workstations for measuring arms have been manufactured using aluminium extruded profile to provide a rigid, hardwearing construction along with ergonomic design all of which can be tailored to meet the exact requirements of our customers.
Conveyor Systems
We also provide a wide range of conveyor belt systems for various industrial sectors which we design and build to suit our customer's specific needs. All of our conveyor systems are built from aluminium extrusion to ensure strength to weight ration and resistance to corrosion.
Workbenches & Tables
At Torus Automation we understand that every on of our customers' needs vary so we offer a flexible design service for their workbench needs including ready assembled units, flat packed or self-assembly on delivery. All provide an extremely cost effective solution for shop floor applications.
Floor Partition Walls & Protective Barriers
As experts in modular customised industrial systems Torus Automation design and build modular floor partition walls and protective barrier systems to suit the exact requirements of our customers. They provide flexibility and efficiency and include on site installation, all however meet the strict European standards for protective barriers.
CMM Pallet Systems & Transfer Systems
We also supply a range of CMM Pallet Systems to help the operator load and unload heavy complex components away from the CMM in a safe manner.
Aluminium Extruded Components and Fittings
We are able to stock and supply a vast range of aluminium extrusion components and fittings which can be supplied in various formats and lengths. The wide range of fittings, connectors and accessories also allows you to easily assemble the most complex of projects to solve your fitting tasks.
www.torus-group.com/automation/
Related Products and Services
CMM Enclosures

CMM Enclosures

Machine Enclosures and Structures

Flat-pack CMM Enclosures for self-assembly

Conveying Systems

Conveyor Systems

Conveyor belts

Automatic and Manual Pallet Systems for CMMs

Pallet Systems for CMMs

Portable Trolleys for Articulated Arms

Portable Trolleys for Articulated Arms

Portable Trolleys and Workstations

Work benches and desks

Design and install modular Guard rails

Modular Floor Partitions

Supplier of Bosch Aluminium Extrusion

Supplier of Bosch Aluminium Fittings

0

stars based on

0

customer reviews
Write a review
Associations
Approvals & Certificates


ISO 9001 Quality management systems


ISO/IEC 17025 General requirements for the competence of testing and calibration laboratories
News & PR
Torus Invest In Solar
Torus' latest cost/energy-saving step is the installation of 296 solar panels at Torus HQ.
Events & Shows
Key Contacts

Mike Parton
General Manager
Tel: 01952 210020
Email: tal.sales

torus-group.com
Payment Methods
Visa
Cash
Visa Debit
Cheque
BACS
MasterCard
Maestro
American Express
Opening Hours
| | |
| --- | --- |
| Monday | - 8:30 to 5:00 |
| Tuesday | - 8:30 to 5:00 |
| Wednesday | - 8:30 to 5:00 |
| Thursday | - 8:30 to 5:00 |
| Friday | - 8:30 to 4:00 |
| Saturday | - Closed |
| Sunday | - Closed |