Todays Opening Hours
Friday : 8:30-3:00
closed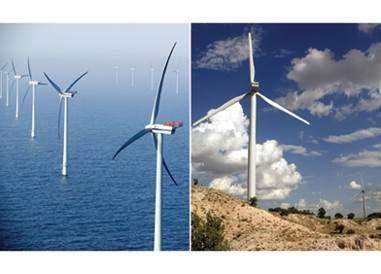 Welcome to BGB Innovation - Carbon Brush Holders
BGB Innovation is divided into three industry brands – BGB Engineering, BGB Marine & BGB Digilinc.

Products and services include: -

Design and manufacture of electrical slip ring assemblies for rotary applications
Design and manufacture of underwater lighting and camera solutions
Configuration and supply of wireless Ethernet bridge systems

Markets include: -

Wind turbine control and power transfer
Water and sewage treatment
Packaging machines
Fish farming

Carbon Brush holders – BGB was established in 1976 as a manufacturer of carbon brush holders. Brush Holders are part of the product portfolio of BGB Innovation. Whilst continuing to supply both carbon brush holders and slip rings, BGB's core activity is the design and manufacture of specialised slip ring solutions.

BGB Innovation specializes in the design from concept, manufacturing and marketing of its own range of niche market products. Development is influenced by having a clear understanding of the operational environment. World class, durable & fit for purpose products are created by working closely with international customers. The design process is innovative to ensure that product technology is enhanced for modern day applications.

BGB Engineering Ltd was established in 1976 as a manufacturer of carbon brush holders and began exporting in the early 1990's. Now over 90% of turnover is achieved through the exportation of goods & services. Predominant European markets include Scandinavia, Spain and Germany in which the Company lays claim as leader in the field. Products are being supplied to worldwide markets such as Australia, India, Canada, Chile, Korea, USA and Japan.

In 2004 BGB Engineering Ltd purchased the commercial interests of Aquabeam Ltd. This acquisition expanded the Company's product portfolio into the field of underwater lighting, camera systems and cables/connectors. Primary applications include cage illuminators for photoperiod manipulation within fish farming, underwater lighting for the energy and water treatment industries and submerged transom lighting for yachts. Through this division, BGB engineers have developed Digilinc, a wireless Ethernet bridge which enables high speed data or video links to be transmitted across distances of up to 20km with line of sight. Applications for Digilinc include wireless CCTV and remote security and monitoring functions.

CLICK HERE to view our eBook

Company Video

Important Links

For BGB Engineering Products Click Here
To view all of our company videos Click Here
To read more about us Click Here
To view our downloads Click Here
To read our news articles Click Here

www.bgbinnovation.com
.
We have now launched our new product and accompanying website BGB SILS.

BGB SILS has proven the underwater lighting industry wrong, we have manufactured a powerful contactless underwater lighting system that does not need to penetrate any surface like a ships hull.

Click the link below to visit BSB SILS and find out more.
Related Products and Services
Products For The Wind Industry

Products For Revolving Doors

Collector Columns / Clarifiers for Wastewater

Underwater Lighting & Cameras for Aquaculture

Underwater Lights

BGB Slip Ring Products In Many Industries

BGB Marine E-Book

BGB Engineering Wind Industry E-Book

BGB Engineering Wastewater Industry E-Book

BGB Telemetry Fibre Optic Rotary Joint E-Book

0

stars based on

0

customer reviews
Write a review
Associations
Approvals & Certificates

ISO 9001 Quality management systems

ISO 14001 Environmental management
Payment Methods
Visa
Cash
Visa Debit
Cheque
BACS
MasterCard
Opening Hours
| | |
| --- | --- |
| Monday | - 08:00 to 17:00 |
| Tuesday | - 08:00 to 17:00 |
| Wednesday | - 08:00 to 17:00 |
| Thursday | - 08:00 to 17:00 |
| Friday | - 08:30 to 15:00 |
| Saturday | - Closed |
| Sunday | - Closed |