Todays Opening Hours
Tuesday : 8:30-5:00
closed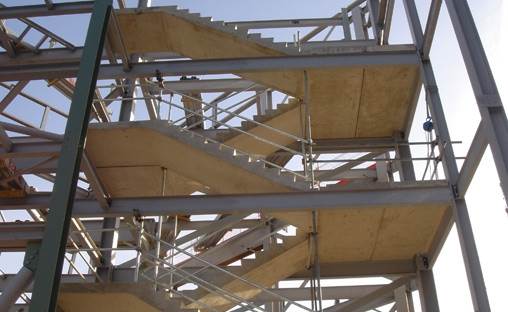 Precast Concrete Flooring to Industrial, Commercial & Domestic Sectors

FP McCann offers one of the most comprehensive and innovative ranges of precast concrete products to the industrial, commercial and domestic sectors. Our flooring division manufactures and supplies a range of precast concrete flooring solutions.

With years of experience combined with in house design and modern manufacturing facilities, FP McCann has the knowledge and capability to ensure all of our customer's precast concrete flooring requirements are met - including budget!

We will manage your construction project from start to final handover by using cost effective and sustainable solutions which can be tailored to meet your exact specifications.

The very heart of our success lies in our ability to meet our customers' needs, including customised solutions bringing you maximum value and accommodating your site conditions, design requirements and precast concrete needs.

Precast Concrete Flooring Solutions

We offer one of the most extensive ranges of flooring solutions anywhere around including Beam and Block Floors, Hollowcore Flooring and Stairs and Landings and ground beams.

Beam and Block

The beam and block flooring systems (T Beams) from FP McCann have been specifically created for quick and easy installation forming a suspended floor which provides a flat and well insulated base to build on.

This innovative system also helps to eliminate problems associated with soil heave and shrinkage as well as providing excellent sound proofing, acoustic performance and fire resistance.

FP McCann is able to provide a fast and efficient service including estimating and design by utilising our specially tailored software.

This service also includes comprehensive layout drawings and schedules indicating the length and position of each beam, arrangements of the infill blocks and supplementary components.

All of the block and beam products from FP McCann are available on either supply and fix or supply only and all conform to Certificate of Conformance 084-CPR-408398.

Hollowcore Flooring

FP McCann also design and manufacture precast concrete hollowcore flooring units.
These high quality prestressed concrete slabs are available normally in widths of 1200mm with depths ranging from 150mm to 400mm depending on the application. 100mm deep solid slabs are also available.

Main Benefits of Hollowcore Flooring include:

• Components are manufactured in a factory environment recognising quality standards
• Fast installation for early access by following trades
• Inherent fire and sound resistance properties/easy access of services
• Allow for long and clear unpropped spans resulting in flexible open space
• No need for expensive formwork and temporary props

All hollowcore flooring is available on either a supply and install or supply only on a national basis so whatever your requirements are FP McCann UK Ltd will provide you with an efficient and cost effective solution.

Concrete Stairs and Landings

Concrete floors and have increased in popularity due to the combination of low cost and low wear and tear. Our stairs and landings are ideal for industrial and commercial usage but also can now involve more contemporary design.

Our skilled installers are expert in swift and efficient installation and the necessary health and safety issues involved in working at height. All items are designed and manufactured to
BS 8110:1997.

Ground Beams

Ground Beams offer a precast alternative to traditional on-site wet cast.

Advantages of Ground Beams:

• Quick off-loading and installation
• Allow immediate access to site after installation
• Standard dimensions and bespoke are available

To find out about ALL FP McCanns precast concrete products click here

Brochures (Click to download)

Beam & Block Flooring
Product Brochure

Stairs and Landings
Brochure

Ground Breams
Brochure

Company Video

 

To view our Quality, Accreditations & CE Markings Click Here

www.fpmccann.co.uk/flooring
Related Products and Services
Precast Concrete Staircase

Precast Concrete Stairs and Landing

Precast Hollowcore Flooring

Beam and Block Flooring Systems

Beam and Block Flooring

Manufactured Precast Concrete Flooring Beams

Beam and Poly Block

Beam and Block Flooring Sytem

Precast Flooring Beams

Beam and Block Flooring

Beam and Block (T Beam) Flooring System

Beam and Block

Hollowcore Concrete Flooring

Hollowcore Flooring

Stairs and Landing

Ground Beams

Precast Concrete Flooring

Precast Concrete Flooring Solutions

5

stars based on

1

customer reviews
Write a review
By Andy Morris , Tomlinson's project manager
The concrete solid floors, hollowcore panels and stairs specified as part of the design were supplied to the highest standard. In all cases and with little preparation, we have been able to apply the finishing paints and vinyl floors direct to the surfaces.
Was this review useful?


Approvals & Certificates
ISO 14001 Environmental management systems – Requirements with guidance for use
ISO 9001 Quality management systems
Key Contacts
Mr . Rich Barratt
.
Tel: 07718 588 835
Email: RBarratt

fpmccann.co.uk
Opening Hours
| | |
| --- | --- |
| Monday | - 8:30 to 5:00 |
| Tuesday | - 8:30 to 5:00 |
| Wednesday | - 8:30 to 5:00 |
| Thursday | - 8:30 to 5:00 |
| Friday | - 8:30 to 5:00 |
| Saturday | - 8:30 to 1:00 |
| Sunday | - Closed |