Todays Opening Hours
Sunday : Closed
closed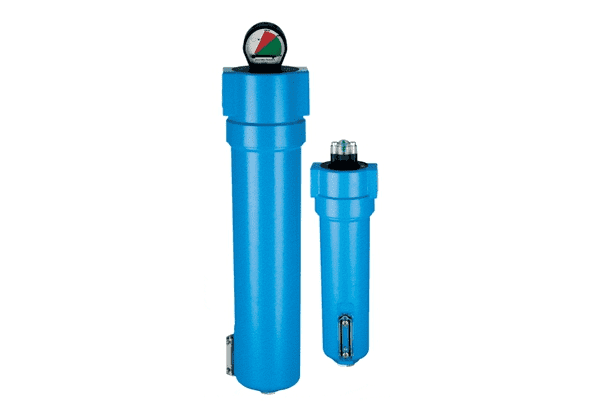 For over 18 years The Filter Store has been setting the standard for the supply of filtration systems to some of the biggest names in industry.

As an ISO9001:2008 registered company The Filter Store has the capabilities to design and manufacture a wide range of pneumatic, electro-mechanical filtration components and solutions to cover an extensive range of industrial sectors including, medical, automotive, food handling, rail, glass and plastics to name but a few.

From our head office in Portsmouth our sales support and engineering team are always on hand to offer assistance with any product or system, additionally we have a network of experienced field engineers ready to provide support whatever issue you may have.
Products and Services
Filtration
The Filter Store offers one of the most comprehensive ranges of filtration products anywhere around.

...• Air Filters
...• Condensate Separators
...• Vacuum Filters
...• Process Filters

Air Filters available from The Filter Store include air filters (AF) 16 bar, (CF) 20 bar, high pressure air filters, carbon steel HP filters, silicon free air filters, breathing air filters, sterile filters, painting air filters and welded HP S/S filters and more.

Condensate Separators range from 16bar, 20 bar, 50 bar, 64 bar to 100/400 bar, more information of which may be found by visiting out website.

We supply vacuum filters in both industrial and medical formats while process filters include stainless steel, high pressure and sterile filters.

To view our Filtration products Click Here
Alternative Elements
ABAC, Airfilter Engineering, ALMIG, ALUP, ATALS, BEKO, BOGE and CHICAGO PNEUMATIC are some of the big names The Filter Store represents for alternative element products so why not visit our main website for further details.

For more on Alternative Elements Click Here
Air Dryers
From Desiccant dryers, heated desiccant dryers and high pressure desiccant dryers through to high temperature refrigerated dryers and hybrid dryers we represent a number of market leading specialist manufacturers of high quality, robust air dryers.

To view our Air Dryers Click Here
Water/Oil Separators
WOSM Water/Oil Separators 16 bar, WOS Water/Oil Separators 16 bar, WOS CD Condensate Distributors 16 bar and a wide range of Alternative Water/Oil Separator Elements available ready for delivery.

To find out more Click Here
Condensate Drains
Float type condensate drains, manual drains, zero loss condensate drains, timed autodrains can all be sourced by visiting our website. Our sales staff and engineering team are here ready to assist in any way they can. Our company motto is: Providing Value Through Innovation.

For more information Click Here
Gas Generators
With an enviable track record The Filter Store has the ability to provide simple gas generator solutions through to complex turnkey systems to meet the ever growing demand of today's industry and as such have been proud to serve a wide client base some of which have included rail, automotive, food handling and medical.
Accessories
The Filter Store also supply's customers with an extensive range of accessories covering exhaust silencers, filter assembly kits, measuring equipment, differential gauges, wall mounting kits and more so for more details about accessory products available from The Filter Store please visit our website or get in touch.
www.thefilterstore.co.uk
Related Products and Services
Air Filters

Process Filter

Vacuum Filters

Air Filter Elements

Alternative Elements - ABAC

Alternative Elements - ATLAS COPCO (new)

Desiccant Dryers

Refrigerated Dryers

Hybrid Dryers

Differential Gauges

Exhaust Silencers

Condensate Drains - Float Type

Condensate Drains - Manual Drains

Condensate Drains - Zero Loss Electronic

Condensate Drains - Timed Autodrain

Condensate Separators

Silicon Free Air Filters

Alternative Elements - Alup

Alternative Elements - Beko

High Pressure Refrigerated Dryers

Non-Cycling Refrigerated Dryers

5

stars based on

1

customer reviews
Write a review
By Stuart , Prismn
Fantastic European manufactured components - great quality at really competitive prices
Was this review useful?


Approvals & Certificates

ISO 9001 Quality management systems
Key Contacts

Mr . Stuart Devereux
CIO
Tel: 02392233611
Email: stuart.devereux

pneusol.co.uk
Payment Methods
Visa
Cash
Visa Debit
MasterCard
Online Bill Payments
Paypal
Opening Hours
| | |
| --- | --- |
| Monday | - 9:00 to 5:00 |
| Tuesday | - 9:00 to 5:00 |
| Wednesday | - 9:00 to 5:00 |
| Thursday | - 9:00 to 5:00 |
| Friday | - 9:00 to 5:00 |
| Saturday | - Closed |
| Sunday | - Closed |