Businessmagnet Apps
Browse the UK's ultimate B2B directory

on the move, store contacts, email suppliers quickly, all from any device with an internet connection
more info
Activity Feed
Businessmagnet - Circulation

The perfect combination....quantity and quality
Businessmagnet receives more visitors per advertiser than any other B2B directory in the UK. To learn more about how we measure our traffic Click here. Businessmagnet contains pages built solely for b2b industries within the UK and Ireland.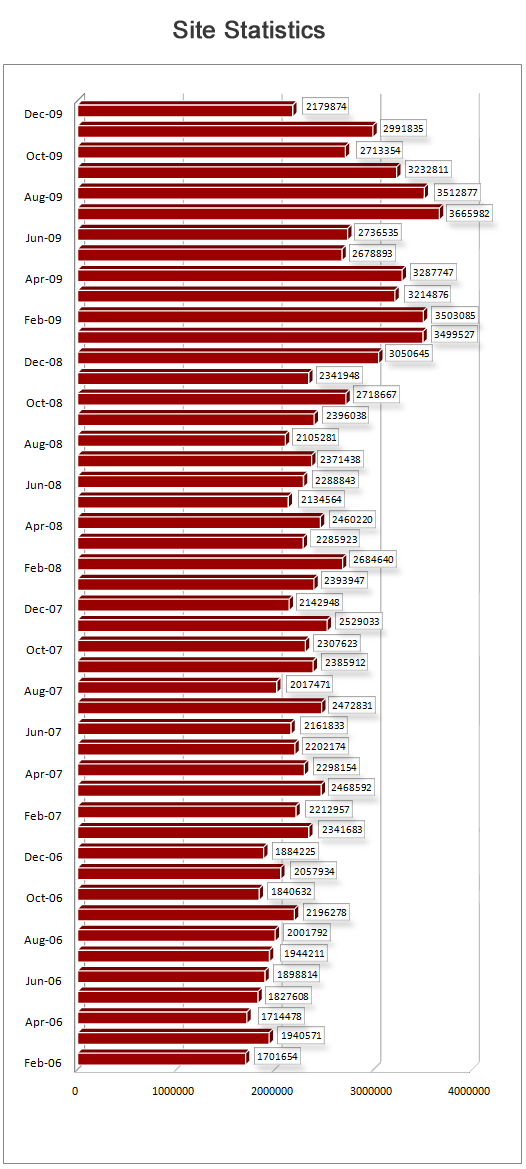 ...simple but detailed graphical representations of our user profiles and website statistics from various sources demonstrate the power of the directory.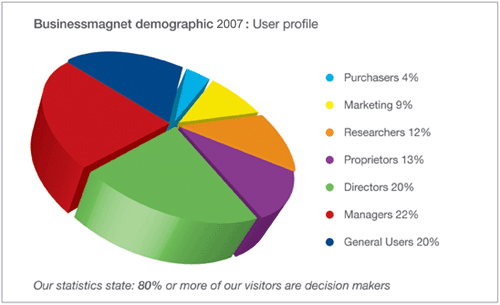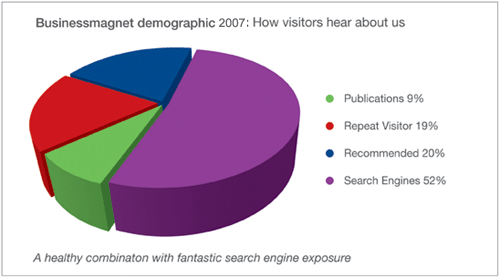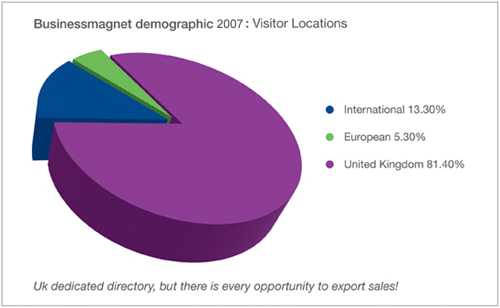 Source: Businessmagnet Win a Sony PSP competition - sample base 1108 entrants,
Visitor locations: Businessmagnet analytics, March 07 - Feb 08 totalling 28,064,158 page impressions
If you wish to discuss The Businessmagnet site statistics or you would like to ask a question, please feel free to contact us on 0870 350 7767 or email helpdesk@businessmagnet.co.uk