Businessmagnet Apps
Browse the UK's ultimate B2B directory

on the move, store contacts, email suppliers quickly, all from any device with an internet connection
more info
Activity Feed
Link to Us and Receive a FREE 1Gb USB Memory Key

If you have a web site and you believe that your visitors would benefit from the information we provide on Busine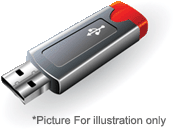 ssmagnet, simply place a link to Businessmagnet.co.uk on your website. Research has shown that providing carefully selected links on your website can increase your traffic and visitor experience.

Here's how it works:
Copy and paste the below HTML code into a web page on your web site.
Send an email to links@businessmagnet.co.uk showing the URL or web address of the page where our link is placed. Please include your full postal address so we can post your memory stick.
A 1GB USB Memory Key will be mailed to you Free of charge within 21days. We will even pay the postage!
In your page the link to Businessmagnet.co.uk will look like this:

www.BusinessMagnet.co.uk - Buildings Steel Framed

Copy and Paste the HTML below into a web page on your web site.



Terms and Conditions of use