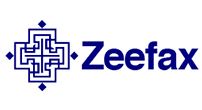 sales

zeefax.com
Phone: 020 874 [Reveal]
Fax: 020 8748 7188
Welcome to Zeefax
Over the past 30 years, Zeefax has built a reputation on its ability to provide reliable and excellent engineering services to the drilling industry all over the world.
Today Zeefax has the technical expertise and equipment to repair and re-calibrate the complete range of control modules and printed circuit boards (PCBs). We can guarantee a fast turnaround from our UK based test facility.
We have extensive knowledge and experience in manufacturing Hill Graham products from Power Limit Boards through to FR Control Modules – please let us know of your requirements and your contact details and we will get back to you.
We are specially skilled in re-engineering obsolete components to help maintain your return on investment.
Fast Turnaround

PCB Calibration and repair

Ross Hill & Hill Graham Control module repairs

Obsolete part re-engineering
Field Service
Zeefax maintains a well trained and highly motivated team of field service engineers ready to support you in your emergency service need, as well as with preventable and predictive maintenance programmes.
We service most types of VFD and SCR systems and associated Control Systems. As well as initial start up and commissioning, our engineers are available to give your system a complete health check during rig moves or re-powers.
Rapid Response

Service and commissioning

Planned Maintenance

Emergency Troubleshooting

To find out more about all our products and services please visit our website now or call a member of our team who will be happy to help.
Contact us via phone or email
Related Products and Services