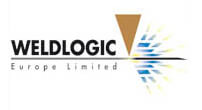 weld

weldlogic.co.uk
Phone: 01480 [Reveal]
Fax: 01480 437479
Weldlogic Europe Ltd - Weld Positioners
Weldlogic Europe Ltd are leading Weld Positioners and are market leaders supplying products and solutions for micro-joining applications in a broad range of industries; these include sensors, aerospace, medical, nuclear, micro-electronic, battery, motor sport and general industrial.

For over 25 years Weldlogic has lead the market with innovations in micro-TIG and micro-Plasma welding. Its range of state of the art Linear and Computerised power sources are capable of delivering precise current, voltage and travel over programmable weld schedules. Along side these power sources are a range of welding lathes, turntables and linear seam welders. The company's philosophy is to work in close partnership with its customers, to realise process solutions that meet their exact need. Whether customisation of standard equipment or full turnkey automated machinery is required Weldlogic has the answer.

Weldlogic specialises in the precision end of the market offering both Pulsed Tig and Micro Plasma solutions to production problems.
What Weldlogic can offer you:
One of Weldlogic's products, the AWS-6100 is aimed at total quality control of joining process.

Weldlogic also offer a sub-contract service to industry plus a comprehensive support programme.
Weldlogic are located in the industrial ara of Huntingdon, Cambridgeshire, UK.

Transducer assemblies, such as diaphragms to bodies and cases and connectors to housings, must be hermetically sealed and mechanically sound. The joining of such components requires a low heat input process to avoid internal damage and distortion, yet provide a strong, consistent weld. Weldlogic has developed several processes with impact for the sensor's market and has taken the transducer industry full circle with the introduction of laser technology to compliment the micro-tig and plasma product lines. The full compliment of micro-joining processes available through Weldlogic demonstrates our ongoing commitment to this.

Metal bellows have many uses, such as conducting gas or liquid between two members which may vibrate or be susceptible to shifting. Bellows are also used in instruments in which the bellow can respond to pressure differences by expanding or contracting. Weld consistency is obviously of great importance. It is also obvious that weld speed is important because of the thousands of feet many bellows companies must weld everyday. Weldlogic's Pulsed Micro-Arc PA-10/100-STD Power Supply, when set properly, increases weld speed by 40% while at the same time creating a consistent weld bead. The Weldlogic Arc is stable at less than ½ an ampere, well under industry standards that require extremely accurate welds at 1 ampere or less.

INERT WELD CHAMBERS
The use of welding equipment in a glove box welding chamber is not new, but the demands of industry are presenting new opportunities for the advanced designs of Glove Box Weld Chambers, and in particular the new generation of Automated Weld Process Equipment.
Weldlogic Europe Ltd is meeting that industry challenge by introducing integration of their world renowned automated welding systems with high specification glove box weld chambers. Containment of the fusion process within an inert gas atmosphere is well known to have merits, but the problems associated with physical control of the weld process, and maintaining a high quality weld chamber inert gas environment are equally well known. Latest design innovation in both automated fusion equipment and glove box gas purification now make it possible to meet the demands of industry for the highest levels of quality weld, finish, productivity and improved health and safety.
www.weldlogic.co.uk
Related Products and Services

0

stars based on

0

customer reviews
Write a review
Key Contacts
Mr Kevin Hart
Director
Tel: 01480 437478
Email: kevin

weldlogic.co.uk
Payment Methods
BACS
Cash
Cheque
MasterCard
Online Bill Payments
Visa
Visa Debit
Opening Hours
Monday
08:30 to 17:30
Tuesday
08:30 to 17:30
Wednesday
08:30 to 17:30
Thursday
08:30 to 17:30
Friday
08:30 to 15:00
Saturday
Closed
Sunday
Closed