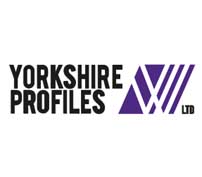 sales

yorkshireprofiles.co.uk
Phone: 01904 7 [Reveal]
Fax: 01904 737 096
Waterjet Profiling, Laser Cutting Steel, Stainless Steel Cutting

 

At Yorkshire Profiles Ltd we provide WaterJet Profiling, Laser cutting steel and Stainless Steel Cutting at competitive rates. Using the very latest in technology we can provide accurate parts whether it's a prototype or a large batch run. We are also equipped with a Press Brake and welding equipment for fabrication of clients' parts where necessary.

Waterjet Profiling

Our WaterJet Profiling machine has been in operation for several years and has provided a reliable and accurate service. Cutting all types of materials from hard titanium to soft turf, from shim to 300mm thick plates, this machine has allowed us to provide our customers with parts accurate to tolerances of 0.1mm time and time again. With our twin head capabilities, multiples of the same part can be cut simultaneously further driving down the cost of operations.

Laser Cutting Steel

Our very latest F1 Stainless Steel Cutting machine has enabled us to offer rapid turn around times. Cutting mild steels up to 25mm thick using WACS and Eco-cut technology allows us to cut and pierce faster than most conventional lasers. The 4KW oscillator provides a stable beam offering a smooth cut and crisp corners. The linear drive system on the laser provides phenomenal rapid movements whilst keeping part accuracy to tolerances of 0.1mm. Our shuttle table eliminates the problem of having an idle machine whilst loading and unloading making our setup ideal for production runs.

Folding Services

We have a 170 ton, 7 axis Amada press brake. This allows us to fold materials up to 3 metres in length of various thickness. The CNC controls on the press brake allow us to save your parts to our database (including any tweaks) meaning repeat orders can easily be setup again reducing costs for batch produced parts.

Other Services

We offer a "rumbling" service too for clients who wish for their parts to have an even and smooth rumbled finish. Available on request. Please visit our website or contact us now for more information or a free no obligation quote.
Related Products and Services