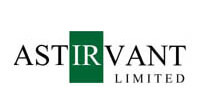 sales

astirvant.com
Phone: 0161 62 [Reveal]
Fax: 0161 627 2162
Welcome to Astrivant Limited
Astirvant Limited has been a warehouse shelving and warehouse racking supplier for over 40 years, a fact that we're proud of and a name you can trust.

From inexpensive warehouse shelving and low-cost warehouse racking on an ex-stock delivery, to the full turn-key warehouse solution – you'll get the service you deserve every time.
Established in 1968 we have been supplying equipment to, and fitting out UK businesses initially in the manufacturing sectors but gradually spreading to all sectors including the public sector, service sector and food service.

Storage Projects
From turnkey warehouse solutions to small store rooms, offices and archive stores etc, we offer a wide variety of shelving, racking and ancillary products to suit any application. We provide detailed quotes with drawings etc where necessary.



Interior Contracts
Offices, Warehouse Partitions, Mezzanine Floors, Suspended Ceilings, Flooring, Locker Rooms, Canteens, Workbenches, Warehouse Cages etc. A dedicated Contracts Manager oversees the whole project with site visits, CAD drawings, organising materials and labour.



'Everyday' Equipment
From Ladders & Steps, Cycle Shelters & Traffic Management Products, to Trucks & Trolleys, Waste Bins, Matting, Office Furniture and Lockers – through our 830 page catalogue.



Installation Teams
We have our own team for most installations and also use a small number of trusted subcontractors that we have been close to for many years.

Shelving

Our range includes Warehouse Shelving of the following types:
| | | | |
| --- | --- | --- | --- |
| Heavy Duty | Galvanised | Bolt Free | Mobile |
| Light Duty | Stainless Steel | Used Warehouse Shelving | Archive |
| Zinc Coated | Catering | Steel | Longspan |
| Retail | Shop Shelving | Timber | Mesh |
| Adjustable | Shelving | Document Shelving | Chrome Wire |
Racking
We install most makes of new warehouse racking and adjustable pallet racking and hold stocks of good quality used or second hand pallet rack – from Dexion, Redirack, Link 51, Apex, hilo etc
Our Warehouse Racking expertise extends to Drive-in racking, Cold Store Pallet Rack, High bay pallet racking, Live Storage, mobile pallet racking.

Other popular racking solutions are Cantilever Racking, Bar Racks, Sheet Racks, Mobile Racks and a full bespoke rack making service.

Free Consultancy
Site visits, advice, CAD drawings with quotations.

Our Warehouse Racking installers are SEIRS (Storage Equipment Installers Registration Scheme) trained.
Complimentary Products
We aim to provide the full solution, so we have added many products to our range through our830 page catalogue other than just Warehouse Racking and Warehouse Shelving.
Trucks and trolleys, ladders and steps, mobile steps, order pickers, pallet trucks, plastic containers, linbins, workbenches, packing stations, lockers, cupboards, mezzanine floors and so on.

So, for the one off purchase or a long term partner just give us a call for all your warehouse racking and warehouse shelving requirements.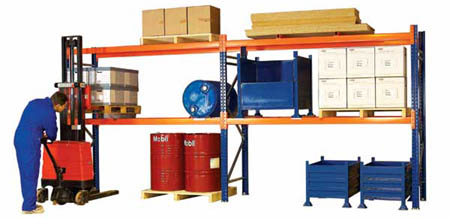 Please visit our website to view our online catalouge or contact us with any questions you may have.
Related Products and Services