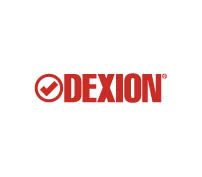 enquiries

dexion.co.uk
Phone: 0870 22 [Reveal]
Fax: 0870 2240 221
Metal Sheliving Racks | Garment Hanging Rack | Warehouse Pallet Racking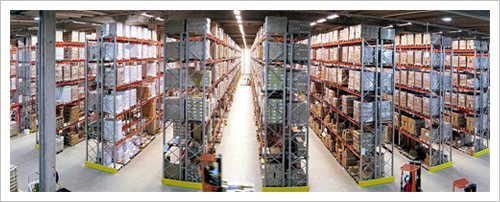 Warehouse Pallet Racking

Think Warehouse Pallet Racking or Metal Shelving Racks and you think of Dexion. With 60yrs experience of helping people store and retrieve goods of every kind, Dexion is simply the most trusted brand you can buy.

Choose the right warehouse pallet racking or Metal Shelving Racks and you'll protect what you're storing, maintain the right degree of access and above all, save space. And if you save space, you save money. But Metal Shelving Racks and Warehouse Pallet Racking can be a complex business, how can you be sure you have the right warehouse pallet racking system? Choose Dexion. We'll help you to specify the right product the first time. You'll get one of the widest choices available and a range of products to the highest quality.

Dexion have expert knowledge, from years of practical experience in all industry sectors we have the ability to help you maximise your space utilisation, optimize material flow, ensure appropriate product access and to preserve the quality of the goods stored by providing and installing the best range of Metal Shelving Racks available.

You'll get a storage system that pays its way for years to come.

Dexion Speedlock P90

Dexion Speedlock P90 is the most advanced adjustable warehouse racking system available, designed to meet the stringent requirements of the FEM code for pallet racking, and the codes of all European members states: SEMA, DIN and INSTA, and Quality Assured to ISO9001. With a wide range of standard uprights, and beams with 50mm adjustability, Speedlock P90 guarantees you a tailor-made solution for maximum-efficient storage, whatever your loads. Racks are simple to install, and quick and easy to adjust.

Speedlock P90 frames are bolted construction, for maximum strength and reliability. Factory-fitted beam safety locks keep beams in place and eliminate accidental dislodgement. Pallet racking has a hard life, so Speedlock P90 beams are finished in a tough bright orange stove enamelled finish, and frames are pre-galvanised.

P90 Silverline

P90 Silverline is a more environmentally friendly pallet racking beam. Assembled using an innovative weld free system, originally developed in the car industry, the pre-galvanised beams use the simple engineering principle of an "I" beam to create a product that uses less material than a traditional beam and yet, like for like, holds similar loads to that of a traditional beam. Manufactured in Pre-galvanised dry steel which requires no after production cleaning with hazardous chemicals the Silverline beams create a modern clean look for any warehouse.

Due to the profile of the beams, the frame upright can also be assembled narrower than with traditional beams, this can provide up to 63mm more clearance within an aisle than traditional pallet racking, reducing the chances of damage from forklift trucks at lower levels.
For six decades, Dexion have saved space, saved time, cut costs, with products that – simply – do the job better than any others. Whether you need a simple run of tough steel shelving, or a complex mezzanine storage area, or something in between, you'll find it in the Dexion range.
HI280
HI280 is a smart, fully galvanised, versatile and expandable slot-together metal shelving system that goes together without nuts, bolts or clips. Everything slots together quickly and easily, making a truly rigid structure in minutes. Each of the wide range of metal components and accessories has been designed to work together and produced to high factory assured tolerances. With flexibility and adjustability designed-in; it's durable, smart-looking, and free from electrostatic problems.
Longspan Shelving
Longspan Shelving lives up to its name, with uninterrupted shelf widths of as much as 2925mm: perfect for long or bulky items, and heights up to 5m. Longspan is the fastest way to build rigid, tough, high-capacity shelves, where ordinary shelving won't do. HI280 is also free from support braces meaning stored items are easily accessible from both sides of the shelving.
Maxi Bins
Maxi Bins complement Dexion Industrial Shelving, wherever small parts need to be kept in an orderly, efficient and accessible way. With Maxi Bins, you can store literally thousands of items in a single bay of shelving, knowing you're not wasting a inch of space!
Impex shelving
Impex shelving is simply the UK's best-loved, most-used metal slot-together shelving system. It's a remarkably capable system, with no limits to the scale you can build on, or the amount you can store. If you're one of the many thousands of Impex users, you'll find spares, repairs and accessories for your Impex, right here.
Economy Shelving
Economy shelving perfect for small stand alone metal shelving requirements such as janitors cupboards, garages or stationary storage.
Dexion Slotted Angle
Dexion is synonymous with the slotted angle product. And no wonder. It's the product that launched one of the world's biggest and best-established storage brands. For 60 years, Dexion slotted angle has been first-choice for countless projects, from test rigs to towers, mobile benches to movie sets. And it's still the most popular choice today. Whatever it is, you'll build it faster and better, with Slotted Angle!
Dexion Speedframe
Design, cut, build! Constructing your own benches, racks and showcases is easy with Speedframe square tube. Build smart structures, to your own designs, exactly as you want, with just a hacksaw and a hammer!
New Product Range Brochures
Dexion now provide a new range of Storage Machines that include: Vertical Carousel Machines, Vertical Lift Machines and Horizontal Carousel Machines. Please click the desired brochure below to view it.
National Coverage, Local Support
No matter what you are storing our National Network of Approved Dexion Distributors will be there to help you locally. Each has the necessary skills and experience to provide one to one support, no matter what your storage requirements. These Dexion partners have demonstrated the highest levels of service over many years offering comprehensive advice and a fast supply of popular Dexion products for all your spares and repairs needs.

If you need a rack safety inspection, advice on further enhancements to your existing storage or a comprehensive range of rack protection and ancillary products, whatever it is - they can help.
Dexion quality right on your doorstep.

Dexion no compromise!

Dexion is the most famous brand of shelving and pallet racking in the world. The word Dexion has become synonymous with high quality, reliable storage equipment. However this hard earned reputation has meant that many companies now look to prosper on the back of this by offering "look a like" or so called "compatible" products. These products vary greatly in terms of quality and performance and none are manufactured to the same Dexion design and material specification. This means if you mix these products with your original Dexion the structural integrity of your system may be compromised.

In order to avoid any Dexion user being forced to make such compromises with their storage equipment Dexion has continued the manufacture of products like Speedlock MK3 pallet racking and Impex shelving using the same tooling and design from the original main stream manufacture. This guarantees that all Dexion users can continue to buy Dexion spare parts whenever required.
www.dexion.co.uk
Related Products and Services

0

stars based on

0

customer reviews
Write a review
Approvals & Certificates
ISO 14001 Environmental management systems – Requirements with guidance for use
SafeContractor
ISO 9001 Quality management systems – Requirements
Key Contacts

Mr Mark Cummings
National Sales Manager
Tel:
Email: mark.cummings

dexion.co.uk
Opening Hours
Monday
09:00 to 17:00
Tuesday
09:00 to 17:00
Wednesday
09:00 to 17:00
Thursday
09:00 to 17:00
Friday
09:00 to 17:00
Saturday
Closed
Sunday
Closed